Do You Know What Your Big Dream Is?
I am so glad I found mine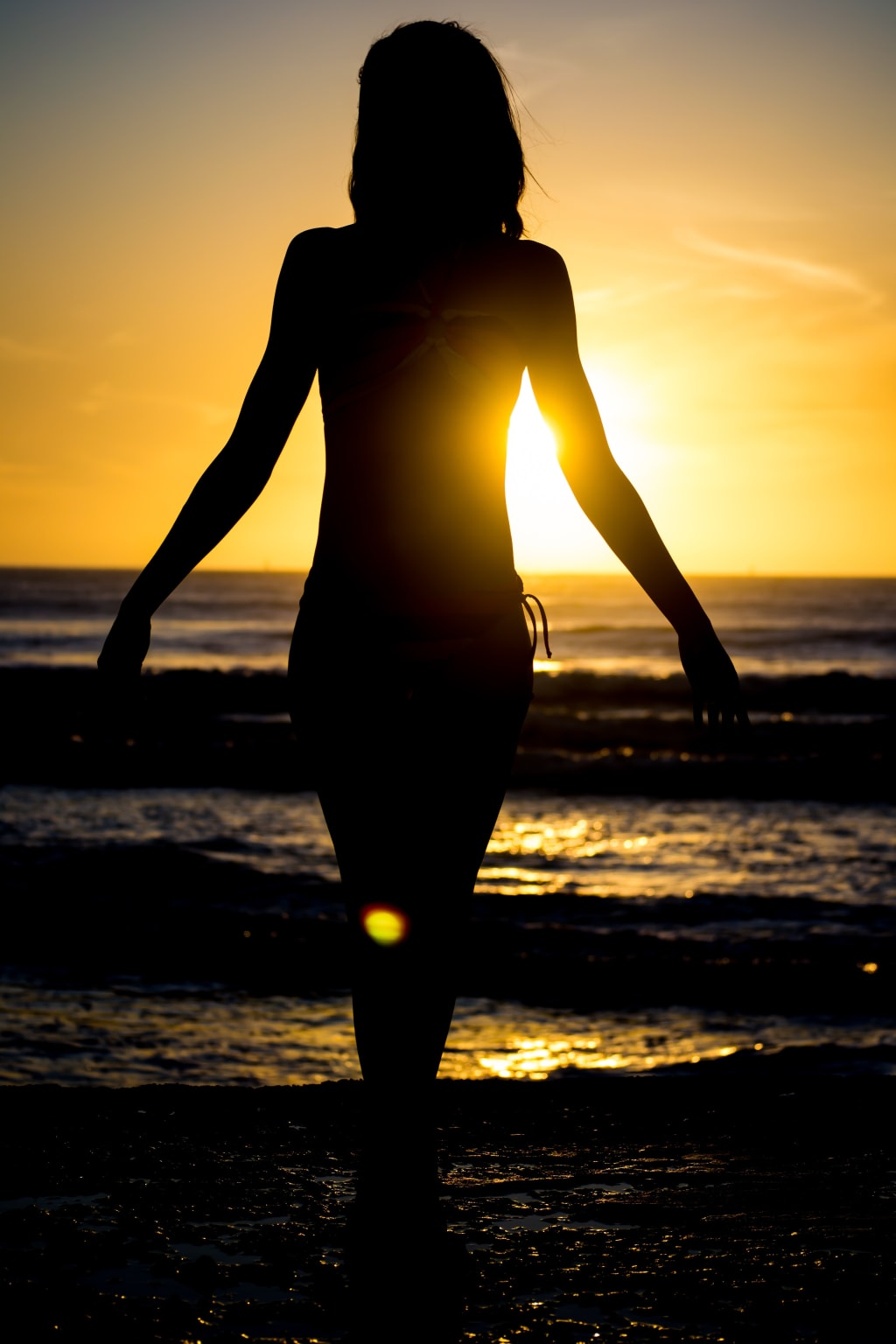 I have always wanted to write. There would be days that I would sit in class and write notes, poems, song lyrics, and even rough outlines for stories. As long as I was able to get the thoughts out onto paper, my mind would stay focused. Maybe you can't imagine what it feels like to have a continuous stream of thoughts trying to push their way front and center. Or perhaps you can. But all I knew was that if I could be creative and get them out somehow, I wouldn't be so incredibly restless. So agitated. What I didn't realize then was that I would have a lifelong battle with anxiety, and writing was an outlet for me to keep it at bay. But that is a topic for another day. Probably numerous days. Today though, this is the glorious first time I am writing with every intention of putting it out for the world to see. I have no idea what road this will take me down, but I am ready to be heard as I make the journey.
Have you ever wanted something so badly you can almost fantasize it into a reality? It's curious the way the mind works. If your imagination is vivid enough, and strong enough, there is a line that can blur between reality and fiction. This is an amazing place for you to go and hide when life is really getting hard. When you don't ever feel like what you do is good enough, or that you are popular enough, or any sort of enough of your choosing; the ability to lose yourself in your mind is a wonderful thing. It can save you from so much pain and disappointment, at the time. Later, of course, when reality smacks you right in the face, you must face those feelings.
I started reading when I was four. I loved it. I still love it. The way that a book can turn a string of words into a vision, an entire world, is such a gift. I do not understand people who do not enjoy reading and can't receive this wonderful treasure. It was so much of my life as a child: being read to, stories at school, trips to the library, sitting inside and reading a whole book in a couple of hours. Thus, my love of written words began very early for me. My parents would read to me at night, and I could visualize these stories they would tell me. I soaked it all in.
In either 3rd or 4th grade, I was struggling with English. I wasn't applying myself. I didn't do horribly, but eventually it led to me getting a pretty bad grade on an essay. And the constructive criticism I received did not go over well, because as a child you don't understand the concept, so it hurts your feelings. Of course, as an adult I still don't like it... but I appreciate it. So, when we were given a new essay to write, I chose to write about my dog, Maggie, having to go live somewhere else because we had to leave our house and live in an apartment. I wrote about the day she left, and the goodbyes I said. I honestly opened my heart up about how it made me feel inside. I let loose and told that story until it stopped hurting so much. I didn't care what anyone thought of it. I didn't care if I did well on the paper. I simply picked that one because it was painful, and it needed to be out.
Reflecting on that, I know now that reason I likely am attracted to writing is because it allowed me to get the bad out. But at that time, I just knew that it was something I could easily recall every detail of and talk about without having to struggle with what I would say. And that is how I got my first A in writing. By picking a topic that lived in me as pain, I was able to just let it all flow out in a beautiful way that made it feel better. Of all the grades since, no one single thing has meant more to me than that first A on a writing assignment did.
When I was eight, my Grandpa Al passed away, very suddenly. He was, and may possibly still be, my favorite person in the world. I loved him so much, and he delighted in me. So much of the person I have become is due to his influence in the short eight years I knew him. Perhaps one day, I will write of my many memories. Anyway, when he died, I struggled. It devastated me. There are days it still does, that our time was so short. The last time I saw him, I ran out the door without my usual hug and I love you. I felt so much guilt, and I still wish I could change that one moment in time. I was advised to keep a journal, and to write him letters. I did, and it helped ease the pain.
I decided in my mid-teens that I wanted to write books. There are so many outlines, prologues and epilogues, and character lists that I have started out there, saved to a PC somewhere. But I had no real idea how to go about it. So, I researched, and it seemed like too much work. A little time went by and I looked back into it again. This time, I was too afraid to be rejected. Rejection is an interesting little fear to have, by the way, in case you don't know already. Fear of rejection can cause you to not even try. There are so many fears that can get in your way. Rejection, failure, not being perfect, being made fun of. These will all manifest in their own ways, however, a common way for their appearance to cause me to personally react to is by not even pursuing whatever it was.
On and off over the years since, I would occasionally still mention it, but never did anything to pursue it at all. It was just a pipe dream, after all. I couldn't be a writer. I had no training, no experience, no inside connection to make it into the industry. I was a cosmetologist with a background in customer service. So, I went about my life, doing hair, hitting the bar scene for a while, then having children, and focusing on daily existence. I didn't have time to dream anymore.
Not very long ago, my mother gave me a book to read by a woman named Rachel Hollis. The book is titled Girl, Wash Your Face. This book, to put it mildly, lit a flame that I thought had been extinguished in me long ago. Turns out, not so much. It made me remember my BIG DREAM. There is a part in the book where she recommends that you write down your big dream. The dream you had from childhood that you never pursued. And when I read that part, I couldn't for the life of me think of what my big dream would have been. Being a mother has been the one thing I have always said I wanted the most, and I am living that life every day. So, I was truly baffled by the thought of writing down a big dream. I honestly thought to myself "You know, Jenn, you just must be at such a low point in your life that the best dream you could hope for is to just get through each day without struggling."
So, I am going to pause on that train of thought and interject a little parallel scenario in. At the same time as I am reading this book, feeling utterly down and defeated in my daily life with no clear plan to move forward, the beginning of a series of events happened. Very quickly. I have spent a lot of time looking for a legit work from home job. They are hard to find, but they do exist. In this time, I learned to search for "remote" positions instead of "work from home." The amount of real positions will appear more easily this way.
I ended up signing up for a job board site, where the people looking to hire someone can "shop" people who have services to offer. I spent a day working on what I would offer. Then, overnight, I realized that I was qualified for an entirely different line of work. So, I googled that job, the average hourly pay, the skills needed, and how to train for free to be excellent. In the process of googling, I kept seeing another site in every job title results screen I saw. Eventually, I clicked on it, and went to look at the other site. I liked the concept and the process for getting hired on that site better, so I spent another day working up a profile and my skill set and setting up what jobs I wanted to see in my job feed. Which will bring us to the point where these two scenarios joined together and become the amazing part of this story.
And then. THEN. I went to bed for the night. I went to bed thinking that maybe I would have some luck finding a job online. When I woke up the next morning, I went online and started looking through my news feed. There was a posting looking for a content editor/content expander. I read the description of this job, and it was far out of my realm of experience, but not so far out that I wouldn't be able to do it. I sat there for two hours and wrote a cover letter, filled out a proposal, answered questions about why I would be a good fit and why I would be different than everyone else. I did all of that with this newfound flame under my butt, that I was better than I have become. I finished it up, and I submitted it. My first job application to be a writer, in some capacity.
I was thrilled. Thrilled. I felt like I was going to jump out of my skin. My vibe had so much electricity I think you could have seen me a mile away in the dark. All from filling out a job proposal ya'll. I felt so accomplished. Plus, I had enjoyed the process so much because I got to write. I figured I would never hear a word back, but I was so proud of myself because I didn't let fear keep me from trying. In my eyes, I had already won.
An hour later, I checked my phone to see if anything was happening at all. And I had a message from the man who posted the job. He told me he loved my proposal and asked if I had any writing samples. Which, of course, I didn't, because I had no professional writing experience (I had included that information in my proposal). But I told him that I would write something for him and get it to him later that evening. He sent me a topic to work on, and I headed home.
On my way home, I was thinking of the progression of starting to look for data entry work on one site, to finding a better site and looking for jobs in addition to the original I planned to find. I thought about finding this random job in my feed where it didn't quite fit in. I thought about the book that I was reading. And it came down and hit me like a lightning bolt from God. THIS WAS MY BIG DREAM. This was my childhood dream that had been pushed aside due to fear. This was what I had always wanted to do. The one thing, above all others, that I had given up on years ago. So, I went home, and I wrote. I wrote my own words, in a coherent and structured way. I wrote about a subject I am knowledgeable about, luckily. I submitted that piece, and I felt like the world was truly my oyster and I was finally getting my shot.
And guess what guys? I have no idea if I am getting that job. I am still marked as a candidate on the site, and there are still 2 out of 4 positions available. So maybe. Maybe not. But because of this book, because of applying for this job, I am the winner here. I flew right past every one of my fears of not being good enough and I took a chance on something that I have always really wanted. I believed in myself enough to write a confident cover letter, and to describe myself in a way that made someone else want to hear more of what I had to say. I decided that I was going to start writing articles for my blog that I had been talking about starting for years, so that when I am able to get a website up and running I can jump right in and put up a fantastic site full of content.
I am writing. This was my big dream. I may not be famous, and I may never make a dime from this. But I am putting words together, for the purpose of someone else to read, so that maybe I can inspire them to try to do something they have always wanted to do. All of this happened so quickly, but I am going into it at full steam. I will take this gift and I will run with it. Realizing my big dream has shown me that my secondary dream, to leave something behind that will make a difference in the world, is within my reach. It is within my reach through writing. And the simple act of not letting fear stop me from doing something I wanted so badly to do could possibly be the biggest choice I have ever made. It may give me the opportunity to do exactly what I was put on Earth to do. Be heard, and be helpful.
So, I challenge you, as I was challenged. Write down your big dream. Think back over your life. Talk to your family, your friends. If you can't find the answer, ask a Higher Power to show you. And then, pay attention. When the answer comes, chase it. Do not back away from it. Do not let fear stop you from what you are meant to do. No dream is too big. If you want it badly enough, you will find a way. Because it feels really, truly good. Find your way. It is so worth it.