Discoverig The Best Yoga Teacher Training Course in Goa : A Comprehesive Guide
Best Yoga Teacher Training in Course in Goa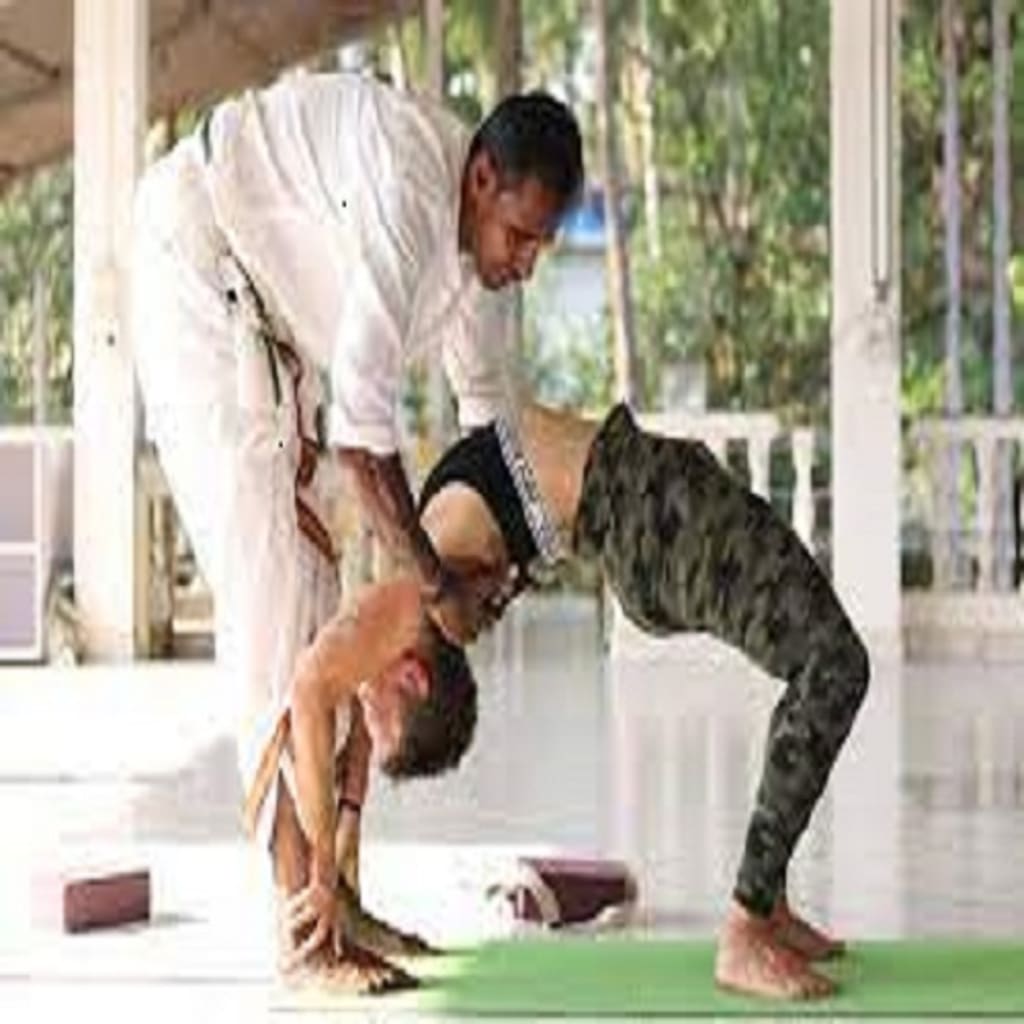 Goa boasts a relaxed atmosphere with its beautiful sandy beaches, tall palm trees, and luxuriant surroundings. Though it is often touted to be the party capital of the world, Goa has all the ingredients that make a city the quintessential retreat for long vacations for tourists of all kinds. Probably that's one of the reasons this small Indian state has been successful in becoming popular as an idyllic yoga destination. It is here you can enrol in various yoga programs and master the art of yogic living with the help of quaint surroundings.
If you are coming for your yoga teacher training course in Goa, here are a few things you must keep in mind. These tips would certainly help you a lot before venturing off on the discovery of the best yoga teacher training course in Goa. In the article, we will also talk about why you must take up yoga courses in Goa, types of yoga teacher training courses, the best yoga training institute in Goa, and more.
Why Take Up a Yoga Teacher Training Course?
We all love being fit and healthy, but is a yoga teacher training course really necessary to lead an active and lively life? Well, certainly not as there are several ways to do it. But if you are looking for a routine that would deepen your yoga skills and also provide you with great career opportunities, then you must take up a yoga teacher training course. Goa is one of the most popular yoga destinations where you can enrol in a variety of yoga programs and specialise in the department you wish to master. Here are the top reasons why you must take up a Yoga teacher training course:
● Commence a successful career as a yoga instructor and teach yoga at schools, ashrams, hospitals, fitness centres, gyms, health clubs, etc.
● Deepen your yoga practice and understanding of the yogic lifestyle
● Get the opportunity to share your skills with others
● Shape your overall personality as you develop a sense of discipline, compassion, integrity, etc.
● Learn the importance of meditation & mindfulness and how it can change your life positively
Most-Selected Yoga Teacher Training Courses in Goa
There are usually 4 types of yoga teacher training courses that you may subscribe to at any yoga teacher training school in Goa. These course types also refer to yoga teacher certifications.
100 Hour Yoga Teacher Training
If you are interested in yoga and wish to take a holistic approach to life or start a yoga teacher training career, then the 100-hour yoga teacher training course is perfect for you. During the course, you will understand the fundamentals of yoga along with yoga anatomy, yoga philosophy, yoga styles, meditation, etc. It is the first level of yoga certification!
200 Hour Yoga Teacher Training
Level up your practise and training with a 200 hour yoga teacher training course. It is one of the most popular yoga courses in the yogic world and is perfect for all those yoga enthusiasts who wish to deepen their yoga skills. Most yoga schools, fitness centres, and other such institutions regard this course as the minimum requirement for teaching yoga.
500 Hour Yoga Teacher Training
Once you have completed your 200-hour program and wish to still reach the advanced level of yoga training, then you can opt for a 500 Hour Yoga Teacher Training Course. It involves advanced studies about yoga anatomy, teaching anthology, yoga philosophy, and more.
Specialised Yoga Teacher Training
As the name suggests, the specialised yoga teacher training courses are designed for those who wish to specialise in a specific area of yoga. If you are looking forward to mastering Hatha Yoga, Ashtanga Yoga, Meditation, or any other such branch of yoga, then you must take up this course in Goa.
How to Choose the Right Yoga Teacher Training Course in Goa?
Finding the right yoga teacher training course can be a headache in itself as you need to consider a lot of things before you take up the course. However, here are the major steps you must take for your yoga teacher training in Goa 2023:
● Check if the course you are taking has been accredited and recognised by the Yoga Alliance
● Choose the yoga style and course that suits your mental and physical capabilities
● Look for a course that has a detailed curriculum and covers a wide range of yoga topics
● Make sure the teachers and gurus who would be guiding you are highly qualified and trained
● Check for the popularity of the course amongst yoga lovers on the internet and look for reviews and testimonials
● Consider the location and schedule of the course, and make sure it's feasible for you to attend
Best Yoga Teacher Training In Goa
Dozens of yoga teacher training schools and studios in Goa can help you understand the fundamentals of yoga. But if you wish to have a transformative experience while learning yoga skills, then Goa Yogashala in Goa is the perfect choice for you. Settled peacefully on the Goan shores, the school offers multi-style yoga teacher training courses along with a variety of workshops and holiday retreats.
Founded by Praveen Reddy, the school has highly-trained and renowned yoga teachers who would guide you throughout your training. It also offers scholarship programs for those who cannot afford yoga courses.
Reasons to Choose Goa Yogashala For Yoga Courses In Goa
Enrolling in a yoga program at Goa Yogashala comes with multiple benefits and exclusive perks. Apart from providing the most authentic yoga teacher training courses in Goa, whether it is 100-hour, 200-hour, or 300-hour yoga TTC, the school has:
● A team of experienced and certified teachers
● Modern dynamic teaching approach to make yoga learning fun for you
● Beautiful location with lush green surroundings
● Variety of courses, yoga programs, and specialisations
● Competitive and affordable fees
● Clean accommodation with comfy rooms and modern amenities
● Healthy food
So, wait no further and get going right now! The best yoga teacher training course in Goa awaits you.
Reader insights
Be the first to share your insights about this piece.
Add your insights