Determination Gets It Done
Nothing can stop you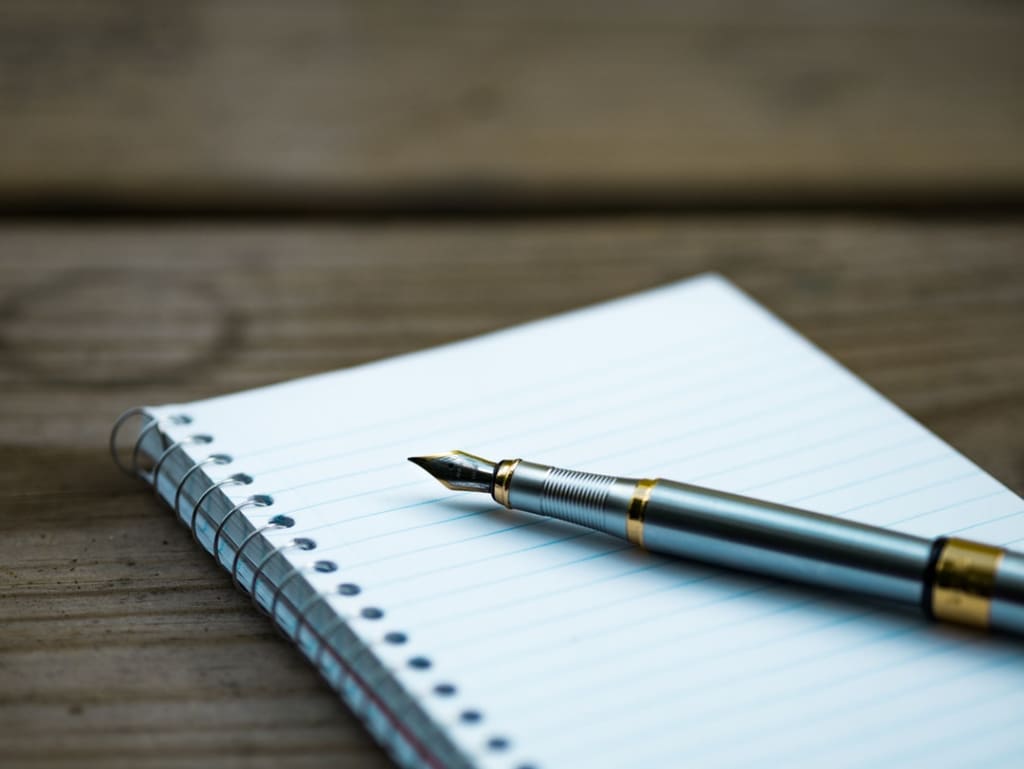 Determination is a feeling that I find difficult to hold on to when life's unexpected circumstances arises that brings stress. Oftentimes, I wonder if those circumstances are put in my path to derail me from reaching goals. As I become older, I feel that the things I want to accomplish and goals I want to reach are on an urgent schedule because I'm now a few years past the half century age. However, in many cases, I've noticed how people 50+ are really enjoying life, doing things that brings them peace and some form of joy.
Throughout my life, I've always turned to pencil and paper when I'm feeling creative enough to write stories that I make up in my head, not just to jot down important notes that I want to remember. The first time I read a children's story, as a child, I was so convinced that everything about the story, from the characters to the plot, was real. Needless to say, as a child, it was a disappointment to learn that gingerbread houses aren't real; at least, they can't be inhabited by people. Still, the more stories I read as a child, the more impressed I became by the make-believe characters and plot. I would lose myself as I imagined myself in the fictional places with the characters of the story. At some point in my youth, I began writing fictional stories of fantasy places, with made-up characters doing exciting things. The older I became, the more I was determined to become a successful writer with lots of published books.
As I entered my teen years, writing became less important than attracting the attention of teenage boys. Although I spent most of my years as an introvert, I still appreciated the occasional attention shown to me by a cute boy. My focus was mainly on graduating high school on time and moving forward with my life. Until then, I studied to pass my courses in school, socialized with those students who socialized with me, and wrote in the diaries my mother purchased for me whenever I had filled the pages of other diaries given to me. To a certain degree, my diaries were like friends that I confided in about my deepest feelings and thoughts. With diaries, there's no feedback or opinions shared on my thoughts, obviously.
Once I graduated from high school, my interest was moving from the rural area in which I had been raised to a more urban or metropolitan location where more opportunities were available. Subconsciously, writing was still an important part of my life, although I had taken a break from it, except for daily entries in my diary. Before I could actually sit and focus on writing a good book, I needed to be settled in the place I would consider my home, besides my parent's home. While attending job corp on the Mississippi Gulf Coast, I was observant of the size and advantages of the town of Gulfport, job corp's location. It wasn't anywhere near the size of Chicago, the city where I had been born. But, I felt comfortable there in a place with modern conveniences. Although I didn't know it then, Gulfport would eventually be the place I call home.
Seven years after completing job corp and becoming a single parent of two, I relocated to the Biloxi/Gulfport area with my children. And, though it took a while to begin writing again, my priority was raising my children as a single parent, I eventually begin to write again. Of course, I haven't had a book published, yet. But, my determination was to become a published writer and through Vocal, I have been able to accomplish that through articles sharing my perceptions of different topics. That doesn't mean that I no longer have the desire to have a book of mine published. For me, I'm even closer to having a book published because I'm even more determined to publish a book that readers can enjoy. Determination, to me, means that despite the length of time it takes to complete a task or reach a goal, I will get it done as long as there's breath in my body.