Creating Happy
To Dream or To Be Real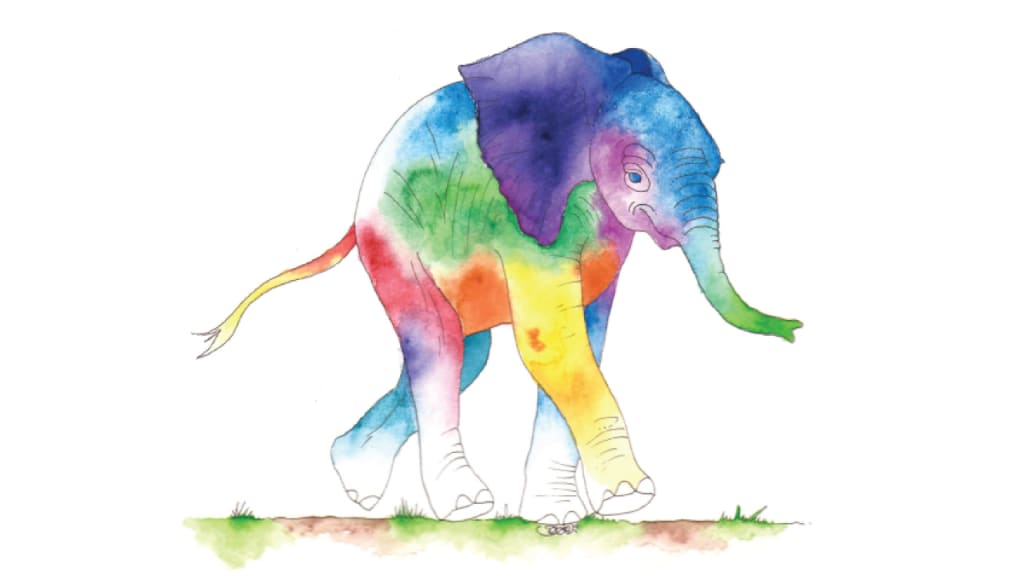 What is Real? Just Take Your Colors with You, Wherever You Go!
Hello and Happy day, whatever day it is and wherever you happen to be. My name is Debi and I am a Creative… I draw; pencil, pen, ink, marker- greeting card designs, prints, book illustrations. I paint; watercolor, acrylic, alcohol ink. I write; books and posts, I published a children's book that I wrote and illustrated. I develop products; Share the Love Packs, Feng Shui Kits, (I know there's more but the specifics escape me). And I teach art; private and group lessons to kids, painting and drawing practices to adults. I have been doing something with my art and other creations for over 30 years. I also really 'Injoy' all things Happy. And as I live intentionally, I named my business Creating Happy.
I am also a Big Dreamer! I imagine my life as a full-time Creative and everything is just right… the warm sun streaming through the windows in my amazing studio, the music is on point, the most delicious cup of coffee is next to my table, and I am happily creating something to share with the world (you will learn I have big and lofty dreams!). And then my friend, "actually" steps in my sparkly imaginings, stage left, to shake me out of my beautiful day dream and says, "Let's be real!"
My husband Rob is more practical. He is very positive and sets great goals, he's never afraid of work and has been an amazing realtor since 2012.
Rob and I moved from California to Texas at the end of 2017. After living an adventure in an apartment for a year (that story to come later), we moved into our dream house (another great story for later!). But where did we put our dream-life? Maybe it's in the attic, tucked in a box way over in the corner under the Christmas decorations?
We both have our heads down, building our businesses in a state and community who don't really know us yet. Actually, reminds us of our bank account, which is not as fluffy as we would like, but we are doing our very best to stay positive and have fun regardless of the evidence that is in front of us.
To top that off, I am currently riding the menopause roller-coaster, and along with debt there are turbulent family matters, responsibilities, and obligations. On the flip side, there is love and laughter, positive family and friends, opportunities, our love of Texas, and a plethora of fun to be had, when we are able. Our faith may get shaken up a little, but we know we create our reality through our dreams. I think life is remarkable!
And what else I will share with you today as I introduce myself, is a little of my Creating Happy philosophy. I think that life is up to us, every day. We can focus on the logical things that carry us through our day, making sure that we check off all the things on our actionable lists. We can react to the people and things we come across, or we can carry ourselves with conscientious grace and acceptance, knowing that what we face, we have and are creating. We can dream about what our bright and authentic life looks like, and feels like, and play more about making that more of our reality. It's a balancing act and requires us to remember to have fun, to make sure that we are really enjoying, or how I like to say it, 'Injoying' what it is we are doing.
I will share my musings on my balancing act as I continue focusing on Creating Happy in my life. I hope to ignite sparks in your life as I share my insights, humor, and inspiration. I hope you will join me on this journey, and if you are so inspired, a small token of your support will help us meet some of our obligations.
Make it a balanced, dreamy, and real day!