CHAOS
Creativity Has All Our Solutions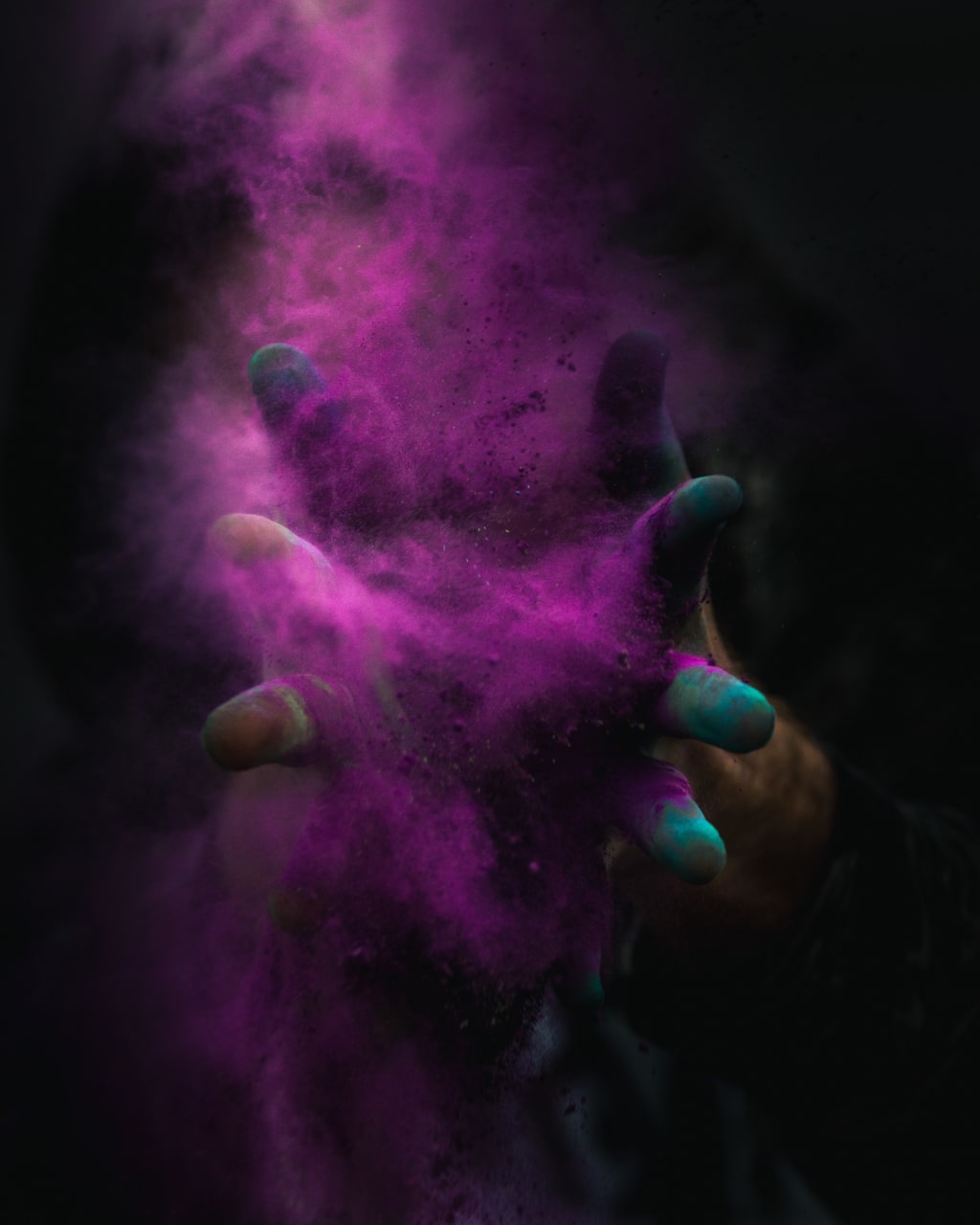 Photo credit: Daniel Lincoln
The creative process is 'evolution of an idea into its final form through a progression of thoughts and actions.'
While we often think of creativity as a natural skill that some people possess and some don't, research actually suggests that creativity is generally a learned process.
"I'm just not the creative type" is a BS story we tell ourselves. Certainly, some people are primed to be more creative than others. However, nearly every person is born with creative skills, and the majority of our creative abilities are trainable.
Creativity is a process
Step 1: Create with no judgment
In any creative endeavor, you have to give yourself permission to just create. There is no way around it. Sometimes you have to brain dump to discover that you wrote one amazing idea, and that one idea can be the catalyst!
Sometimes you have to sift through dirt just to find a piece of gold. Bits and pieces of genius will find their way to you, if you allow yourself to discover what's beneath the surface.
Step 2: Commit to a schedule
Uncover your creative genius by creating consistently. This might seem counterintuitive for most creatives but hear me out. Practicing your craft allows you to become better at it. The person who sits around contemplating what a published book looks like will most likely never write it. Meanwhile, the person who shows up daily and types for 15 minutes every day, five days weekly — they are learning how to do the work, consistently!
If you want to do your best creative work, then don't leave it up to chance - "I hope I feel inspired to create something today." You need to take the wait and see out of it. Set a schedule for your creativity. Golden nuggets arrive when you show up consistently.
Step 3: The finish line
Finish what you started. Stop distracting yourself by researching and preparing and just do the work. It doesn't matter how good or how bad you perceive it. You don't need to set the world on fire with your first try…oftentimes you won't. You just need to show yourself that you have what it takes to produce something.
There are no artists, athletes or entrepreneurs who became great by half-finishing their work. Stop debating what you should make and just make something. 'Done is better than perfect.'
Step 4: Stop judging your work
Everyone struggles, even great artists.
Anyone who creates something will at some point judge their own work. I write weekly. After sticking to it for a while, I began to judge what I created.It took over 14 months of writing consistently to become a published author.
It is natural to judge your work, to feel disappointed, or that you're not getting the response you would have hoped. The key is to not let any of these from preventing you from continuing to do the work.
Practicing self-compassion allows for self-judgment not to take over. Of course you care about your work, but don't allow yourself to get so serious that you can't laugh it off and continue to produce what you love.
Step 5: You can only hold yourself accountable
Share your work publicly. It will hold you accountable to creating your best work. It will provide feedback for doing better work. And when you see others connect with what you create, it will inspire you to create even more!
Sometimes sharing your work means you have to deal with naysayers. But more often than not, the only thing that happens is that you rally the people who believe in you, are excited about the same things you are excited about, or who support the work that you believe in — who wouldn't want that?
3 creativity lessons:
Commit 15-minutes per day, 5 days weekly
Challenge yourself to do a new creative hobby this week and stick with it for 90 days
Don't second guess your initial idea -go with the flow!
The world needs you to put your creativity out into the world. What may seem simple to you often evokes wonder in someone else. It might even inspire them to want to create! But you'll never know unless you put yourself out there.
I want to know - what do you love creating?
Curious to learn more about yourself through numerology? Get your FREE Soul's Journey guide HERE
Liza
About the Creator
CA/OR. I have degrees in Psychology, Criminal Sociology, am an RVT and empathic numerologist; I write from the heart, and about the paranormal. When I'm not writing I'm exploring hidden gems and reading about past lives and anomalies.
Reader insights
Outstanding
Excellent work. Looking forward to reading more!
Top insights
Easy to read and follow

Well-structured & engaging content

Heartfelt and relatable

The story invoked strong personal emotions
Add your insights