Big Goals Are Essential To Make Your Dreams Come True
Win Your Year!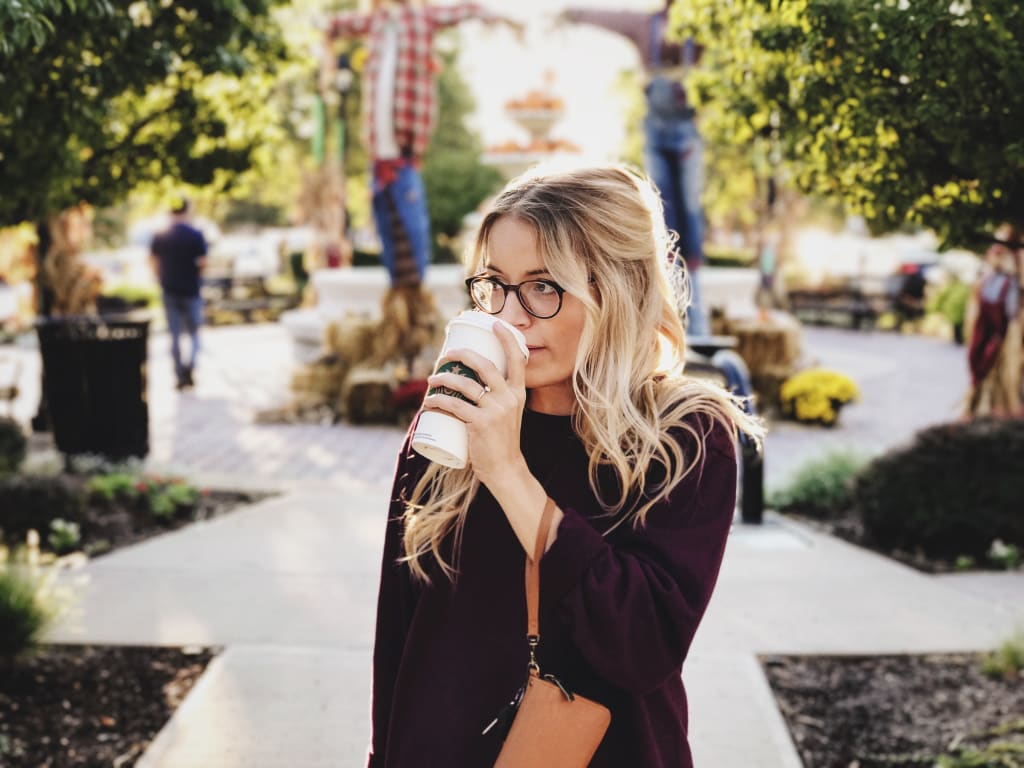 Photo by Caleb George on Unsplash
Did you make a New Year's Resolution this year? It's the 16th, so the stats say you probably have already given up. Don't worry, it happens to the best of us! You don't have to give up on your dream though, it's still January after all. Now that you realize your grand NYE plan didn't work, go back to the goal and make a real plan to make it happen.
I was inspired by Rachel Hollis to start a new way of goal setting. One with the end in mind. This method speaks to the way my mind works and I have consistently been able to stick with it. If goal setting hasn't worked in the past for you, give this a try.
Identify your end stage
Think about who you want to be when you grow up. Hollis tells you to think about yourself in ten years and day dream what that life would look like. I am a daydreamer at heart so this was no issue for me. I didn't necessarily put a time frame on it, but spent some time thinking about what my life would look like if I had everything I ever wanted.
What does my day look like? Where do I live? How do I present myself? Then you journal everything you thought of. It's helpful to brainstorm it and write down what you remember.
This will help you get clarity on who you want to be and what you will be doing. In Brendan Burchard's High Performance Habits, he talks about the importance of clarity in those that are the highest of achievers. If you aren't clear on what you want, you could be wasting your time on tasks that are moving you in the wrong direction.
What is your why?
Once you know what future you looks like, the next step is figuring out why you want to be him or her. Your purpose will keep you going when it gets tough. Without knowing why you are pushing for these changes, you will likely go back to your comfort zone without even realizing it.
Evan Carmichael has put together an awesome mashup with successful people on finding your why. Check it out here!
I am constantly thinking about this. Introspection is natural for me, but to pinpoint why I want to run my own personal development podcast I had to dig a little deeper.
Journaling has been essential for finding clarity on why I want to do this. I am an INFJ in Myers-Briggs and through tons of reading have realized one of the biggest things for me is helping people. At my worst, I was attracting toxic personalities and draining myself trying to make sure they were happy. I was living my life for other people and was miserable.
I realized I wanted to help people while helping myself. Hence Style Your Life was born! I get to talk to people every day about topics like improving confidence, ending the disease to please and taking control of your life.
There are tons of journaling prompts to help you figure out your why. Get started with one like this from The Writing Cooperative.
10 -10 -1
Hollis tells us to break down our dream goals into 10 goals. 10 is the max, so you need to whittle it down to those that are the most important to you. She also has a handy journal called Start Today at Target. I picked mine up and love it!
You can do it without the journal though. Simply write them down in the present tense. For example, one of my goals is "I make $1 million a year". See how it's written as though it already happened?
This method is to train your brain into thinking it happened to help it get you to take the steps to make it happen. Also notice how it's a supersized goal. Grant Cardone talks about the importance of making your goals big in The 10X Rule.
This is a whole new way of thinking for me, but guys it's coming up in every success book I am reading. This is what the uber successful do. So if you want to make $100K, make your goal like mine. 10X it to get your mind into massive action.
Now focus on one goal from your list of 10 to focus on first. Another lesson I am learning from studying successful people is that you must focus on one goal at a time. Once you hit that goal, you can move onto something else.
Now you are still going to be doing things for all your other goals, but the one you are truly focusing on will be your main point of focus. For me at the moment, it is my health. So, above everything else, I am putting that first. I am using Noom to get back down to a weight that is healthy for me. So no matter what, I get my steps in and hit the calorie goal. I am working on a ton of other things too, but those two things are above all else.
Small wins
For all us over achievers out there, we tens to focus on the ways we are coming up short. This isn't helpful!
Focus everyday on ways you are moving closer to your one main goal for today. If you are trying to loose weight, did you pass up a dessert you didn't want? If you are going for a promotion, did you advocate for yourself today? If you are trying to stop people pleasing, did you create a boundary with someone?
You get the idea.
Look for anything you can point to that you are doing today that you wouldn't have done yesterday. This will help you see that you are growing. And that will keep you going.
Change isn't easy. It's uncomfortable, but essential for growth. Every step you are taking is moving you closer to the person you dreamed about!
If you want to learn more about creating your best life, check out my podcast Style Your Life. My co-host and I are the friends you can talk to about all the positive changes you are making in your life.