Before I Kick the Bucket
My Bucketlist Items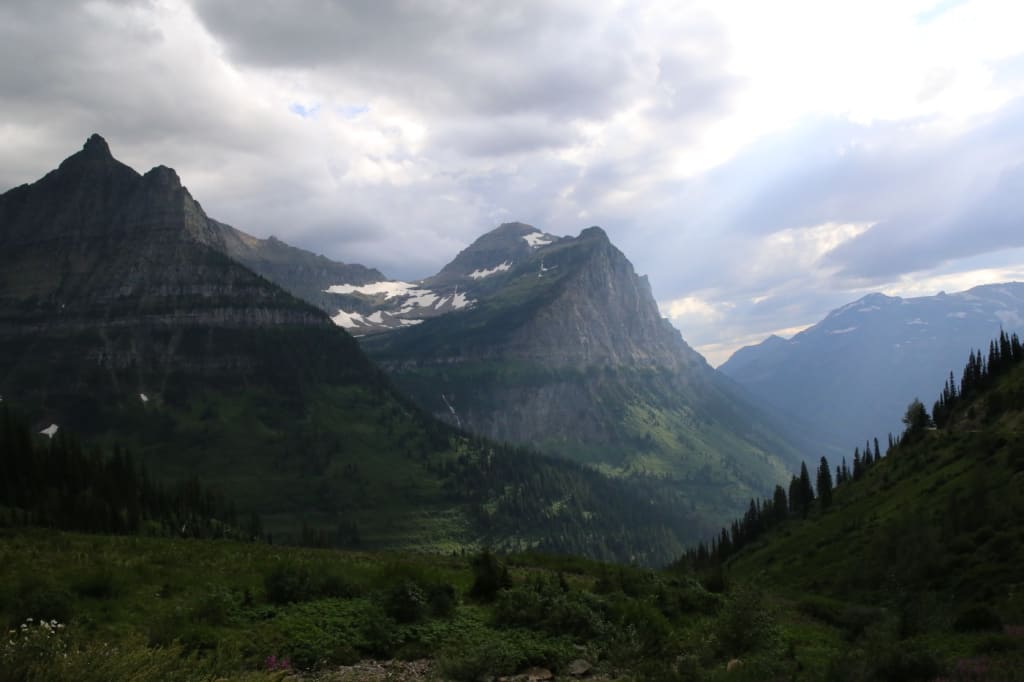 With each passing year, I find myself more focused on the end. It frustrates me to know what I do not know. When I face the end of my life, I have no way of knowing when, my condition, or what will remain unaccomplished. With the unknown before me, I find myself constantly readjusting my bucket list. Once upon a time, I could have listed a hundred or so things I wanted to accomplish before the final curtain. Now, the list is much smaller and is defined by some overarching themes.
I want a life lived collecting experiences, not things. As hard as I try, my desire to accumulate more and more stuff will never retire. I have gotten better at impulse buying and much better at saving/working toward an opportunity to collect moments in time that satisfy a much bigger hunger.
I also want a life defined by the people around me. More than the things I have collected, I remember the long road trips, conversations deep into the night, moments sitting around a kitchen table lost in laughter, or debating some piece of news. These are the moments in time I truly cherish. I believe these are the moments that will matter to me most in the end.
With these two guiding rules, I created a bucket list for today. Priorities and interests will change, but as of today, these are the pursuits I most deeply desire and meet the criteria I have set for myself.
A European Honeymoon
Brandon and I have started talking about marriage, our ideal wedding, and a honeymoon for the ages. Thanks to COVID-19, we have been afforded a lot of time to think about travel. We have both decided on several stops in Europe where we will be afforded opportunities to check some big items off our collective bucket list.
· Venice for the Venice Film Festival, architecture, and food.
· Madrid for the nightlife
· The south of France for great wine and escape
· London for the culture
· Iceland for the otherworldly landscape
Visit Banff National Park
Banff National Park in Alberta, Canada has become my latest obsession. Photos alone have driven this longing. I want to explore its hiking trails, spend hours photographing her peaks, and countless more relaxing in a quiet cabin far from it all. This has become my idea of perfection.
Clayton Comes for a Visit
I left Oklahoma in 2011. In those 9-years, I have not been able to convince my brother to come for a visit to Seattle or Los Angeles. Before I kick the bucket, I am going to convince Clayton to leave the safety of his small-town Oklahoma life behind and come out for a visit. It has been more than a decade since we have had some quality one on one time together and I hope a trip such as this will remedy that.
Buy a House
At 36, buying a home still seems like a daunting proposition to me, yet I long for the day when I can call a space my own. Being able to choose flooring, colors for the walls, and the overall design will be a dream for this kid who once held a secret longing of being an interior designer. On top of that, having the opportunity to buy a home with the person I love most in this world will go far beyond anything I pictured for my life.
Drive Route 66
With family, friends, and on solo adventures, I have made the drive from Oklahoma to Los Angeles several times. As the countless miles passed me by, I dreamed of one day making the journey from Chicago to Santa Monica on the world-famous Route 66. Some day in the future, I wholeheartedly plan to conquer this epic road trip and experience the soul of Americana.
Hike the PCT, AT, and CDT
COVID-19 may have ruined my plans to hike the Pacific Crest Trail this year, but it has not silenced my desire to complete this epic trail. Now, I am dreaming bigger and thinking of one day earning my Triple Crown and finishing the United States' three pinnacle trails.
Visit Every Continent
I have not done a lot of international traveling. Growing up in a middle-class family, opportunities to go abroad were never within my reach. As Brandon begins to think about medical school and I continue working my way up the nonprofit ladder, we will find more opportunities to travel. Instead of a laundry list of countries I want to visit, I simply want to have stood on every continent before I say goodbye for the final time.
See All My Favorite Teams Play
My favorite teams are all over the place: Cleveland Indians, Anaheim Ducks, Chicago Bulls, Seattle Sounders, and the San Francisco 49ers. Before I clock out for the final time, I want to see them all play in person instead of merely cheering them on in the comfort of my living room.
Reach 2,500 Movies in a Theater
As of this post, I have seen over 850 movies in a theater. I have an audacious desire to see 2,500 movies in a theater before I die. Thanks to my love of film festivals, this one seems totally within reach.
Read 1,000 Books
According to Goodreads, I have read 140 books since joining the social network. Which each book, I fall more in love with the adventures that only a book can provide. As I pursue a goal of reading 1,000 books in my lifetime, I long for the next set of adventures awaiting me.
Visit Every National Park
Another travel-related goal! As of this post, I have visited 14 of our national parks. Before I say goodbye, I want to visit every single one, document my journey, and ultimately write about my experiences.
Be good to each other,
Nathan