Be A Self-Starter for Incredible Passive Income
Stay on Top of Your Passive Income Streams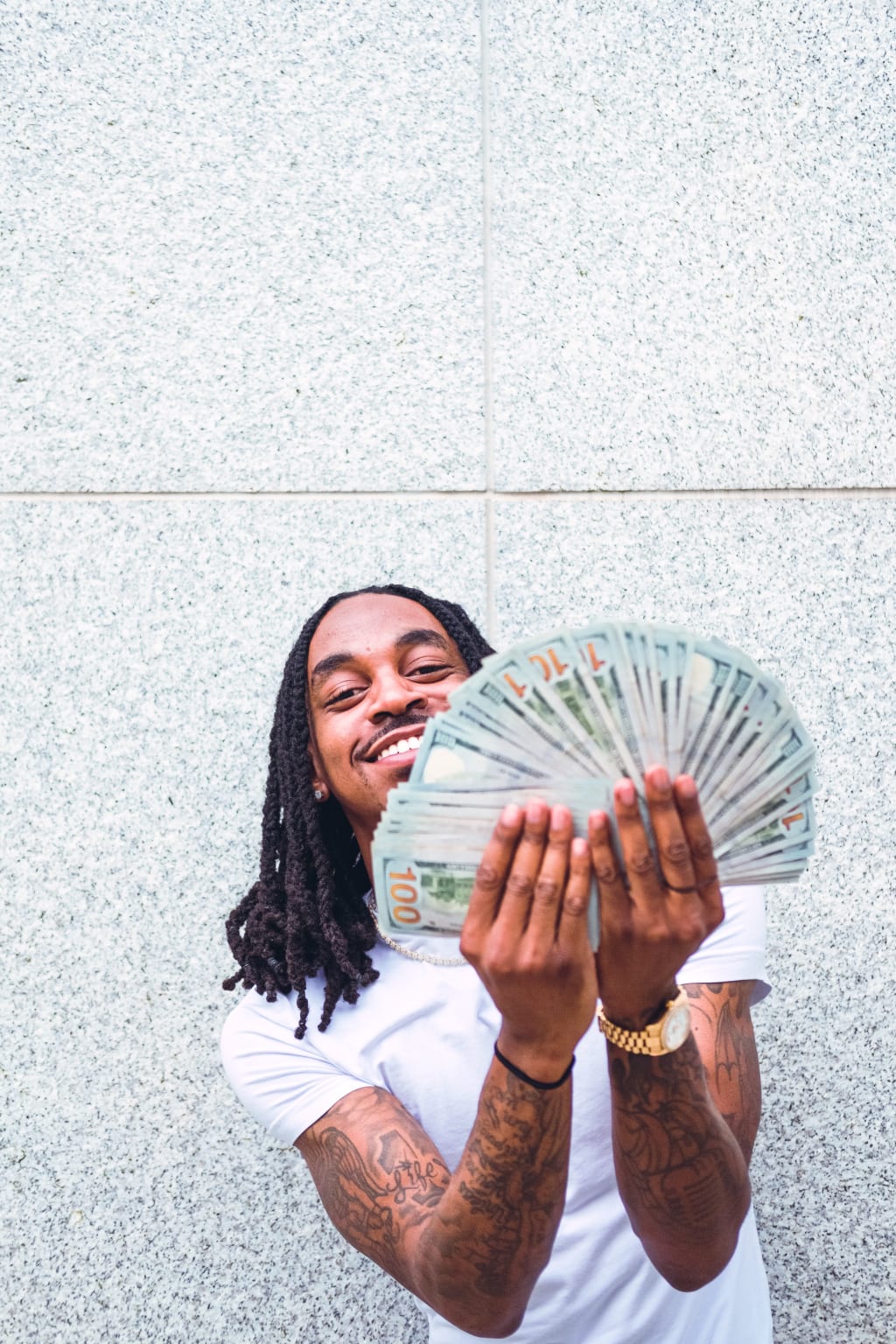 Photo by UnSplash.com
No matter which passive income stream you choose to start with, it's important that you are a self-starter. Don't expect to just read about these business models and think they'll work for you without any effort.
This article is part of our effort on Passive Online Income Primer on establishing a good income stream
You have to work for this. Work hard and then you can live the passive income lifestyle. Work hard up front and then do the maintenance along the way. You can dramatically cut down on your overall work hours and dramatically boost your income.
Remember that if you have a question about any of the above income streams or any of the steps, you have to stop at nothing to find the answer. Google it or YouTube it.
Look to those who have set up these passive income streams successfully. If you're feeling stuck in any way, you can often get inspired by looking at what others have done.
Join together with a group of people who are focused on the same income stream. Work together to get things done.
People who are destined to succeed stop at nothing. They don't let anything stand in their way.
People who are destined to fail time and time again always come up with excuses as to why they can't do something. They'll say, "Oh you left this step out so I can't do it" or, "You left that step out so I can't possibly succeed."
It's all a matter of mindset. A self-starter has a mindset of success and abundance and finds the answer.
Someone who is destined to fail remains negative and always finds a reason why he or she can't do it.
But you're not like that - you can do it and you will do it. You're going to choose the passive income stream that appeals to you the most. You're going to start with it and push through until you are successful, and I just know that you're going to combine more than one passive income stream together for your ultimate benefit.
Tie Your Income Streams Together
Once you have one passive income stream up and running, it's time to combine it with another one.
Tie your income streams together.
If you focus on list building and creating info products, for example, you've got a solid, combined business that can produce for you on autopilot.
If you combine your blog with Kindle marketing, you have two passive income streams that can work for you on autopilot.
You just have to figure out your roadmap. Which business models are you going to use to change your life? Make a plan for yourself, right here and right now. What are you going to start with? What are you going to do after you have that one up and running?
Normally the second one will come easier to you than the first, because some of the steps (for example determining what your niche will be) only needs to be done once.
Set your goals and figure out which passive income streams will allow you to achieve those goals. Build passive income stream on top of passive income stream, ideally in the same niche.
People shouldn't be able to search for products or information on topics related to your niche without stumbling upon you and the opportunity to buy from you.
Get those buy buttons up on the web.
Stay on Top of Your Passive Income Streams
I wish I could say that these were all 100% set it and forget it business models. Unfortunately, that just doesn't exist. You have to do the work to get these income streams up and running.
The good news is, that once you have one passive income stream up and running, it won't take nearly as much work to profit from it month after month than it took for the first month.
Stay on top of them and check in every once in a while so the income doesn't dwindle away.
In the meantime, enjoy yourself. Enjoy your passive income and the ability to rest and relax and live the life you want to live.
Keep releasing new Kindle books and info products. Keep adding value to your membership site and working to get more affiliates on board. Keep adding to your blog or website. Keep building your list like crazy.
Yes, you can sip piña coladas on the beach and still earn an income, if you want to.
You just have to check in on that income every once in a while. Once you get things up and running, it really can be just a few hours a day or week that you spend on your business, depending on your business model.
Maybe you choose to work part time and still earn a full-time income. That's absolutely possible once you've worked hard to get multiple passive income streams set up in the first place.
You probably won't earn a six-figure income by next week. But you could earn that this year if you stack passive income stream on top of passive income stream.
The work you do in one hour doesn't have to translate into what you earn per hour. The hour of work you do today can pay off for you for the rest of your life. You have to work hard now and you have to want this badly enough to follow through no matter what.
Managing Your Income Streams
Remember that the beginning of this is the hardest part. You're going to use some elbow grease upfront so you can reap the rewards later on. If you can push through and get each passive income stream up and running, then you can and will be successful.
Always be looking to tweak your strategy. Automate and outsource where you can. There may be certain things you love to do in your business and other things you don't love to do in your business. Don't just neglect these things, find other ways to do them
Once you have these passive income streams up and running, you can develop a schedule that will work for you. You can live the life of your dreams on your own terms as long as you plan ahead, set your goals, and focus on your Reason Why.
It's time you made this a reality. You don't have to struggle anymore. You don't have to go another day without having your own passive income streams set up all over the web.
I want you to stack success upon success. Choose the business model you're going to start with. Make sure you're focused on creating a brand people will come to love in your niche. Then, add another passive income stream. Rinse and repeat.
Soon enough, you'll become one of the people others admire so much because you're so successful. They'll think you have superpowers because you're earning a full-time income with passive income streams all over the web.
That's something to celebrate.
That's something to pat yourself on the back about. Congratulations - you're about to change your own life, starting this very minute.
Now, without further delay, go out there and do it!
how to
About the author
Estalontech is an Indie publisher with over 400 Book titles on Amazon KDP.Being a Publisher , it is normal for us to co author some of our publications with brainstorm on interesting contents which we will like to share on this paltform
Reader insights
Be the first to share your insights about this piece.
Add your insights