At a Loss of Words
Not Sure What to Say At Times...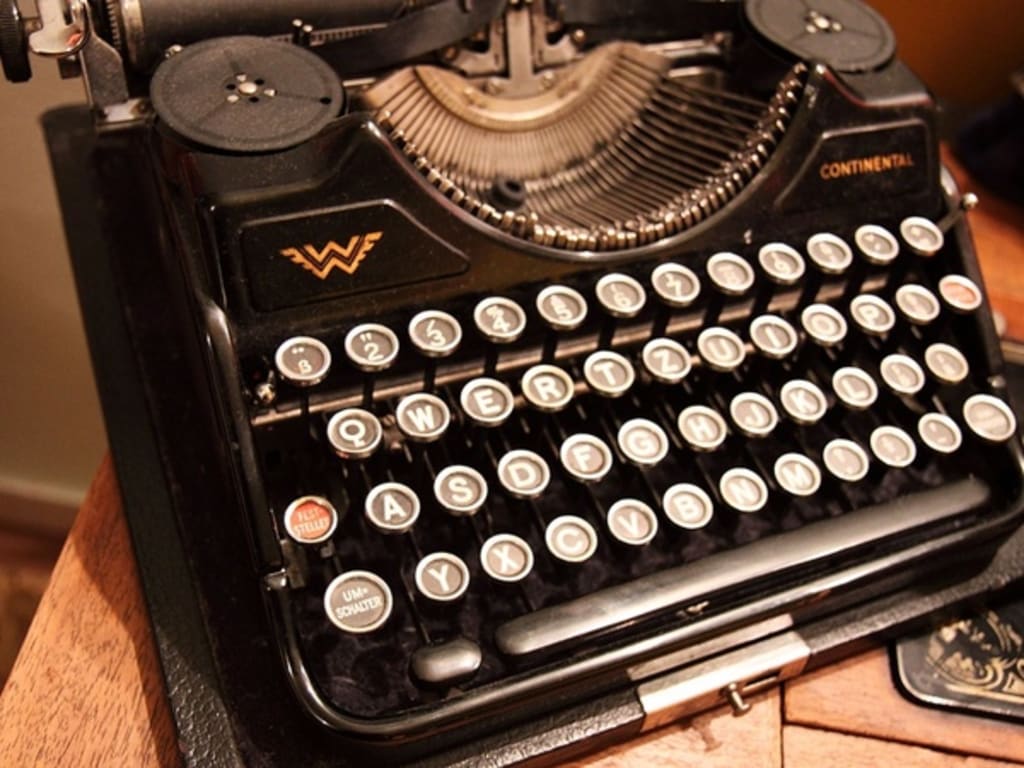 Writing is not as easy as it looks.
There have been moments where I was not sure what to say or even write. It was as though nothing came to my mind. In fact, this entire essay is one of those moments. I want to write about something. I do not care what. Yet, the main issue I have is WHAT to write about.
Do I write about the current state of affairs? A childhood memory? An opinion on some historical fact? Or an article about my time as a security officer? So much I could write about. Yet, the words just are not there.
Writer's block, as what would some would call it, is a normal part of writing. One of the many things I do that helps deal with writer's block is to write. Sometimes, I just jot down some quick notes for a story or novel. Other times I just draw artwork associated with my novels or short stories or just for the hell of it.
Now that I think about it, I also have issues being not sure what to draw. Just as it is in my writing, there are times I am not even sure what I want to create art wise.
I cannot begin to even tell you the times I've sat before a blank white sheet of paper, and nothing comes to mind. My mind is saying, "You want to draw something or write something, don't you? Well, I have nothing to offer you."
I bet there are musicians that feel this way. Imagine creating music for a living or as a hobby and then one day not being able to create a tune. It feels as though one's creativity is running on empty.
As I write these words, it is September 18th, 2019. It is 8:55 A.M. and I have no idea what to write about. This essay is mainly just something that came to me as I began to free write. Not that I wanted to write this, it just came to me as I had nothing else to say or write.
Here comes the fun part: what to add next? I am not even sure if this will go anywhere. Maybe this just be some random hodgepodge of freely written words. A rant that will mean absolutely nothing in the end. Perhaps its best I end it hear as I have no more words to add.
Update for March 17th, 2020.
I came back to this article with a renewed sense of purpose of writing about nothing. Sure, its been ages since I last wrote on this article. However, now that I've come back. I can now free write to my hearts content as to how I have nothing to talk about. I know this sounds silly, but writing about nothing is very strange. In fact, its very ironic!
Yet, here I am, just jotting away on some article which might be considered hilarious. Then again, it may be ignored. Who knows?! What I do know is this article has no complete purpose. It's just a time filler. Something to curb my writer's block as of late. I've got nothing to say, I am just passing time.
Oh yeah, passing time. I could have written about something productive. Then again, I could have written something entertaining. However, I just had to waste a good moment and a good article writing away. A professor from my college days once told me:
Writers throw away millions of words.
Amazing how out of all the things I learned in college, that one phrase stuck with me. Its become a tragic fact of me when it comes to my rants and raves. I've not made any ranting videos in ages, so I best stick to writing. After all, it seems to be the only thing not only productive, but also fulfilling. Even if its all about nothing! Ha!