A New Year, A New Me
2020 is in the books and 2021 is here.
Happy new year, everyone!
2020 was a tough year for everyone and brought a lot of people to tears.
To start 2020, the passing of Laker great Kobe Bryant, his daughter Gianni, and 7 other passengers in the helicopter crash, literally shook the world. After this heartbreaking news, a ground-breaking bombshell landed in the United States and changed the world forever...COVID-19.
Millions of lives were lost and more deaths will rise as the months progressed. Even our all-time favorite singers and actresses have passed away due to the pandemic. The recent passing, which was not COVID related, was none other than the great Cicely Tyson.
During these tough times, it can be depressing for some people who are used to going out and socializing. For me, it was not so bad. What I learned from this pandemic is being grateful that I am alive and able to see my family. Life is too short and it is never too late to do the right thing. Wearing a mask is essential to stopping the spread of COVID-19.
Sadly, millions of people are not adhering to the rules.
My New Year's Resolution Goals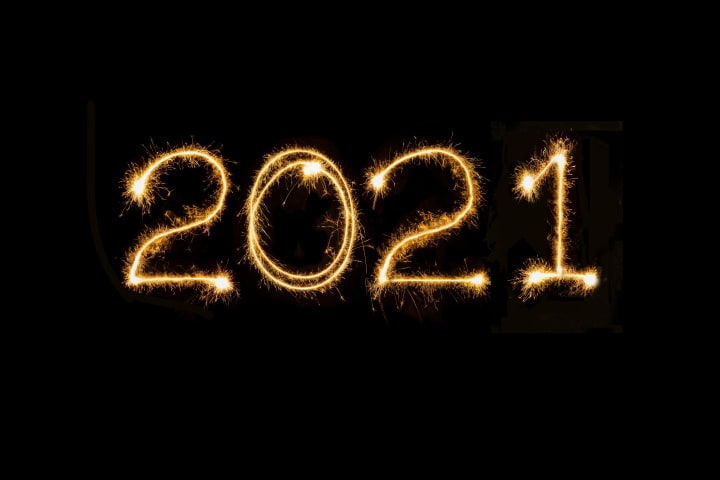 My new year's resolution goal for 2021 is to show more gratitude and appreciate life rather than acting disgruntled for the little things. It can be as simple as doing chores (washing dishes, emptying trash, vacuuming rugs, etc.) without grumbling, which I am doing a lot better these days.
Secondly, my next resolution goal is to make a commitment to writing full-time and enjoy it. Ever since my debut here on Vocal almost 4 years ago, there were a lot of ups and downs along the way.
Lessons Learned
During this journey, it was mainly about my growth and working on other abilities I wanted to tap into. I learned a lot about my journey and found joy in writing again. Along the way, I had to accept that writing was my skill and not relying on working for other positions that didn't align with my skill.
Finally, my third new year's resolution goal was to return to Vocal and continue the ride I started on, but with a different approach. I am thrilled to be a part of Vocal again and can't wait for what the future holds.
I am here to say that I am thankful to be alive and able to showcase my writing skills to readers who value my writing. Writing has always been a passion of mine and will continue to showcase every facet of my writing skills.
What a better way to do it than here in Vocal!
Thank you Vocal for allowing me to return and deliver content you will enjoy!
It is time to go forward and not turn back.
2020 is in the books and 2021 is here.
A new year, a new me.
My condolences to all the families affected by COVID-19 and loved ones who need to be comforted.
There is still hope for us to change within ourselves and not allow the virus to affect anyone.
When we wear a mask, stay 6-feet apart and wash our hands frequently, we will save lives.
Thank you for reading today and stay safe everyone!
Happy new year!!

Michael Reynoso
The purpose of M.A.R. Entertainment is for all readers alike to experience entertainment in a fun, new way. There will be movies, sports, and artistry involved for me to do reviews, critique, and put forth my opinions on trending topics.
See all posts by Michael Reynoso →