A Few Ways To Get Creative While In Quarantine.
How I Found Ways To Stay Creative in Lockdown!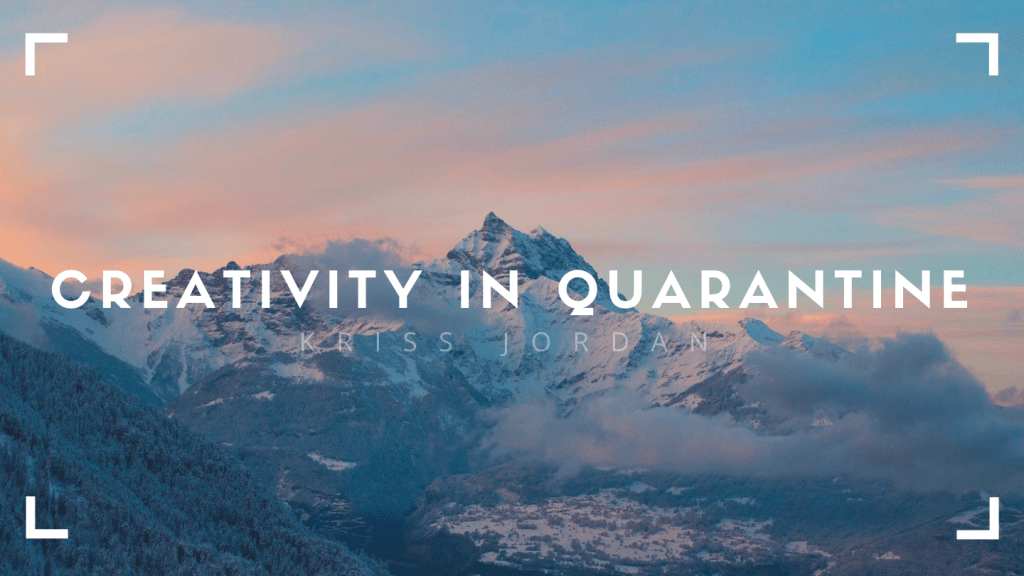 Free Your Mind And Start Getting Creative!
Quarantine...Quarantine, OH how I hate you Quarantine!!... or do I?
Pre-Quarantine Story
March came and I was blessed enough to celebrate my birthday (yayy she's a pisces) just before lockdown. A few days after my birthday, the company I work for were kind enough to allow us to work from home if we felt it was safer to do so (due to this pandemic) before lockdown was imminent. Working from home had it's challenges (as we all know) causing a lot of lows and even facing depression for many others. I was in the "low" part for best of a week and a half until eventually I had to snap out of it and find the "new normal" in lockdown.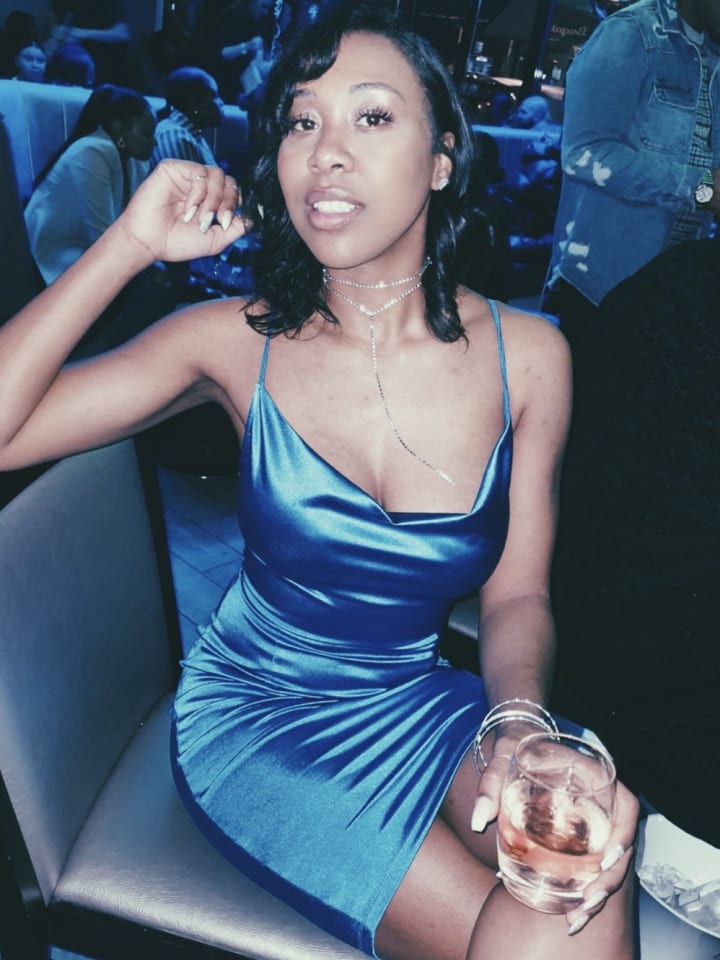 DID SOMEONE SAY "FURLOUGHHHHHH!!!"
A month into working from home, having some lows and now sipping on home made cocktails nearly every night while developing a small un-cute lady gut, I was told, that like many others in a lot of companies, It was now an option for me to be furloughed.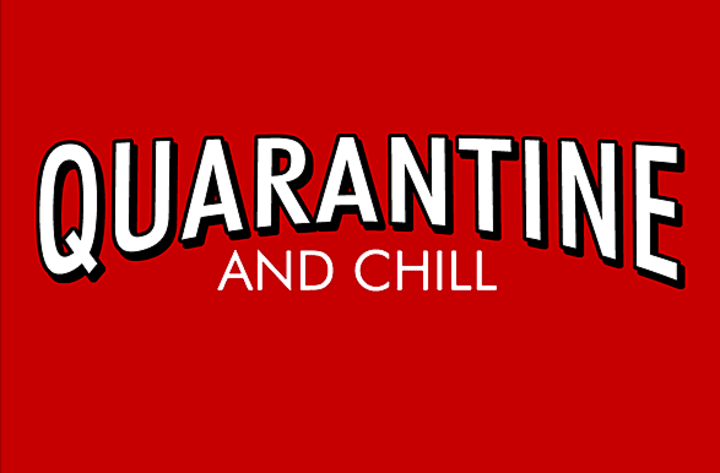 At first this was a very confusing feeling for me, I didn't know how it all really worked, was I fired?, was I redundant?... I felt so silly that I didn't understand what this meant BUT with good leaders in any company comes with great explanation.
Furloughed Explained = FREE TIME TO WORK ON ME!
Time To Start Getting Creative HOORAH!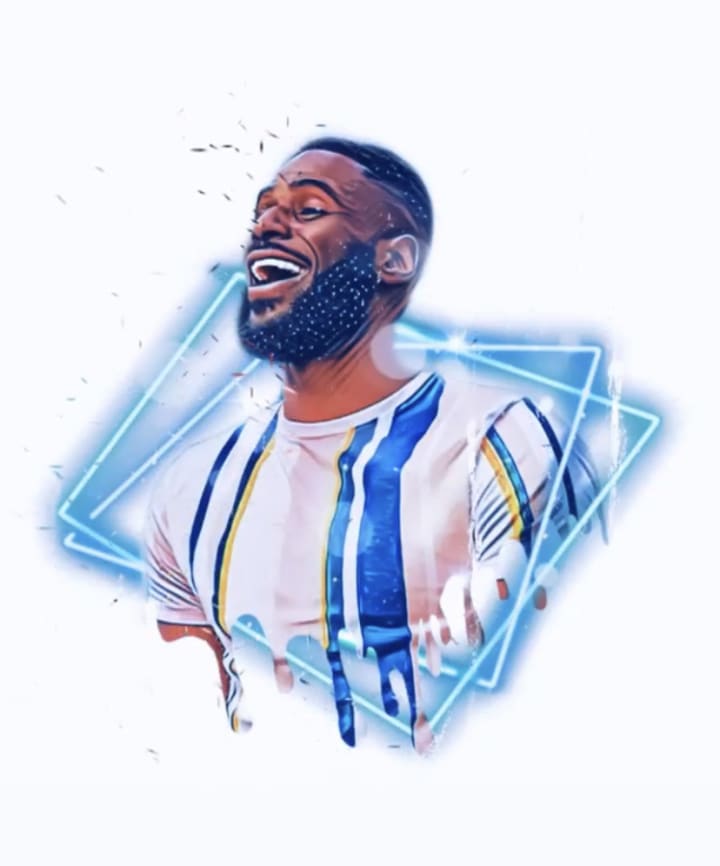 SO... Lockdown has brought a different perspective to who I am now, I was able to listen to my silence and hear my mind say as clear as day "time to start getting creative chick" but my question to my brain, was "how?"
I Started thinking about all the creative things i've done over the years and thought "I have the time now to reintroduce myself to those lost loves again, so why not?"
Painting
First thing I did was pick up my paint brush and continued my painting that I started years ago (ohhh believe me, it's still not finished... stressed emoji face + one tear sad emoji face, argh!) but I looked at my painting with new eyes and could see how I wanted it to look, so I will be continuing to finish this...eventually.
Photo Editing Apps On Your Phone!
The next thing I did was search out any clear interesting usable pictures I had, jumped on some editing apps on my phone and I got lost in the sauce... of creativity of course! It was amazing to see all those "old" photos resurface and look brand new again but I wasn't happy with just creating and letting them sit on my phone, I wanted feedback HECK I needed feedback... so I took to the gram!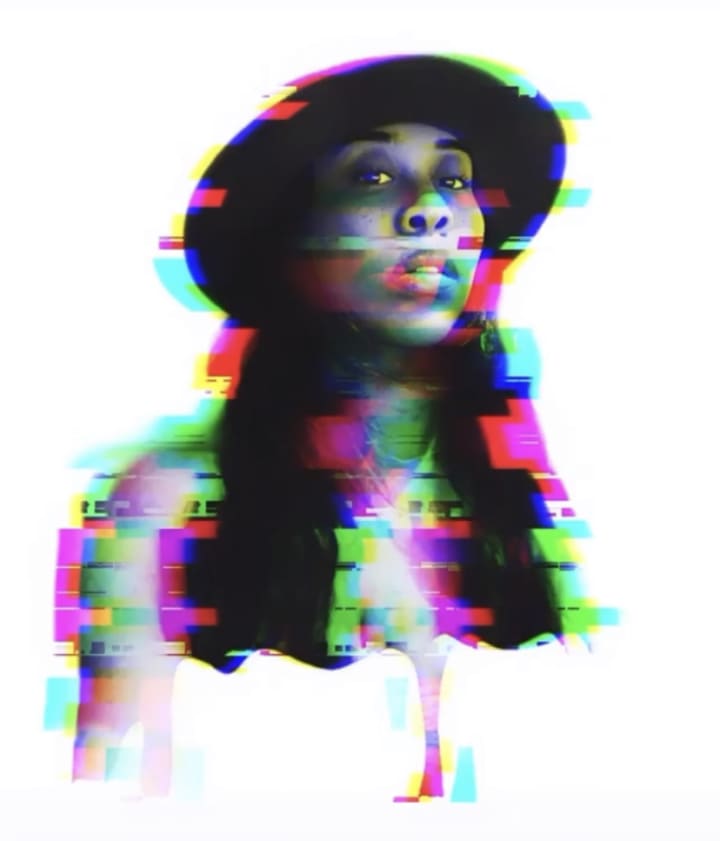 Feeding My Insta With Constant Content!
I was now on a path of addiction I didn't even know was coming... I was building up my skills, simply using nothing but my phone and my poor thumbs that was working over time. Post 1...Post 2...Post 3!! all great feedback and even more motivation to keep creating but I was so bored with seeing different versions of myself edited, so I asked the people of the gram "what next?"
Instagram can be such a wonderful yet annoying place sometimes, full of love and great people and then the alternate universe it has critically negative trolls! lol.
I ignored the trolls and interacted with those who helps me grow. Reaching out to the people of the gram, I wanted to experiment on other peoples photos (always get permission first guys). Through this I found my skills get better and look wayyyy more interesting than my boring face. I had to take my mind to another place in order to achieve different looks for different people. I've always grown up on movies and listened to wide genres of music and this helped me feed my work with a different creative feel to it.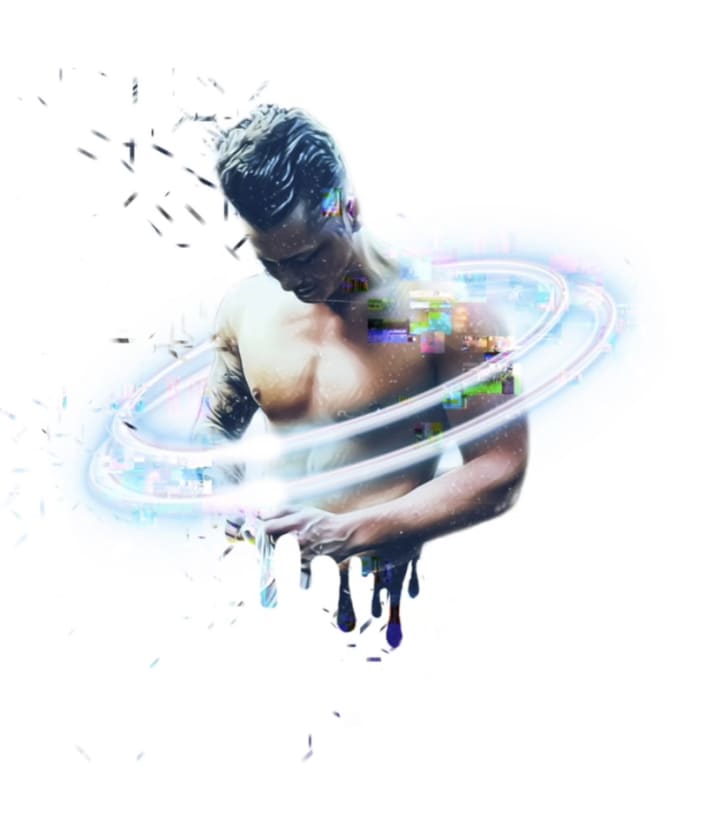 Changing It Up & Expanding Your Network
Thank God for amazing people like @mrfitspiration and @ryysavage (instagram) because without them giving me the permission to experiment on their photos, I would not have been able to obtain their trust and also the confidence to reach outside my comfort zone. Since reaching out to individuals asking to working on their photos, I have now been able to gain clients to work on their personal content. This must be the beginning of something new!
Dam...I'm a YouTuber Now Yeah?...Ok, Let's Start Planning My Visuals!
Working on stills have been such a fun breath of fresh air but I'm never satisfied and I like to always take 10 steps forward ahead of my time. Now that I've become more comfortable in editing photos for myself and wonderful strangers, I'm now working on creating exciting and meaningful visuals for the future. This now means I need to learn and love my camera just that little bit extra to get them visual juices flowing. I have plans to travel to different uniques locations, collaborate more with great people and really get down to creating some bomb visuals (once Miss Rona decides to leave us of course). I set up a YouTube channel (click the link to check it out and hit that subscribe button to stay up to date...only if yah want too :p) not only to help build my confidence and the confidence of others but also to be able to express visually how creative I could be, I mean who knows where this may take me. Fitness, health, happiness, visual podcasts and lots of empowering girly chats are all on the way. So, if you're that kind of person that prefers to be on the screen more... then just start a YouTube page and explore what you have to offer, i mean, what's the worst that can happen?
Finally...Podcast In The Making
During lockdown, I have managed to annoy a few people on the gram with how consistent I have been with my uploads lately (lol oops "unfollow button" pressed) but while i've annoyed a few, I have constantly been told that I have certainly been entertaining a lot of people. This has definitely given me fresh eyes to see how else I can use any sort of gifts the good Lord gave me and to help others in a way I may know how to. So what does anyone do in quarantine when they have no one to talk to apart from online individuals.... PLAN A PODCAST OF COURSE! haha!
"The Alpha Queens Talk" was in the making from 2019 but with a 9-5, always tired and excuses galore it was slightly delayed to get out there. "The A.Q Talk" is a podcast designed to "Build Confidence Back Into Women" through chats about everything and anything to do with us gurlls. With my Snowball iCE mic (if you're looking for an affordable first time podcast mic, click the link and check it out for yourself, i've heard good reviews so I cant wait to try it myself) currently in the post, this was another way I decide to get creative during this Rona season, so if that sounds more like you... why not start planning a podcast... theres only one of you and we may want to hear what you have to say!
So there you have it...
One of the few ways I stayed sane and creative in quarantine 2020!
Some people may only see the bad out of this unfortunate situation but be the one that was able to find the good who used your time wisely to up those skills you've been meaning to do for a while.
Remember, "Everything Happens For a Reason"
...now it's time to figure out your reason.
Stay Home, Stay blessed, Stay Creative
Big Sis Kriss x