A Curated List of 50+ Daily Affirmations to Help You Become a Better Self
They will transform the way you think and live your life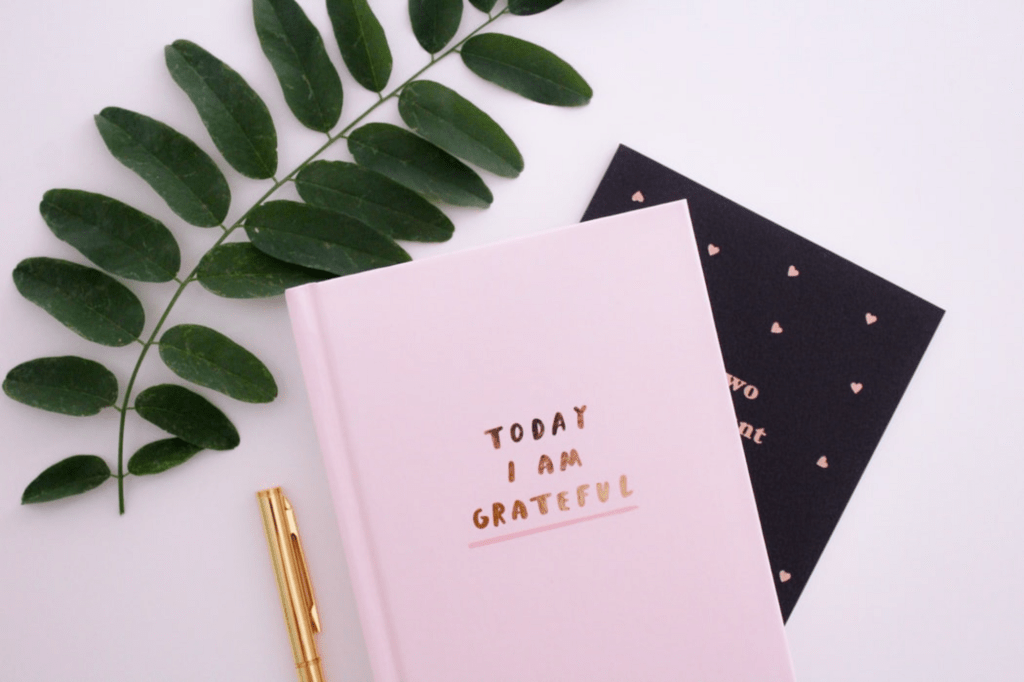 On average, people have about 12,000 to 60,000 thoughts per day. Surprisingly, scientists share that around 80% of those thoughts are negative. It turns out that people often experience negative thinking while something is not going right or when comparing themselves to others.
Now, be honest with yourself. Recall if you've ever had similar thoughts:
"I am not as good as them; I cannot do it."
"I will never get that job. There are many applicants, while I am not smart enough."
"I will never be rich."
Your mental wellbeing heavily depends on your thoughts. And as a result, these thoughts can drag down your personal lives, relationships, and career. Every failure is a challenge. Some people cannot handle it and break, while others try to move on. But, if you start doing the opposite and think positively about yourself, the effect can be just as powerful.
What you think is what you get. You can embrace positive thinking and mindset through affirmations. These are statements designed to purify thoughts and make you believe nothing is impossible.
How to Make Affirmations Work for You
It is essential to understand why you affirm and what you want to achieve by practicing this routine.
I was skeptical about trying morning affirmations since I am a very pragmatic person. I used to believe I am in charge of every failure or success in my life, and nothing else can influence the flow. There is nothing wrong with this mindset. But if you experience multiple life dramas, you start thinking that everything is solely your fault.
Affirmations helped me reduce burnout and focus on things that matter. However, it depends on when and how you practice them.
Telling yourself, "I'm financially self-sufficient" when you feel insecure will not help you earn more money. In fact, a research study proved that people who say positive self-statements like "I am helpful, and my work is meaningful" when they don't believe it can harm their mental state even more.
Here is what I did:
Instead of convincing myself that I am okay when I do not feel that way, I focused on recalling the most important things I have in life. Like, my family, my partner, events, and career achievements. I reflected on things that I knew and believed are good about myself and my life.
Besides, I've recently finished reading "365 most powerful daily affirmations" by Patrick Roy. I grouped the most powerful affirmations into categories, and now I want to share them with you.
It is often much easier to praise others, but it is vital to encourage yourself as well.
How to Use the Affirmations Listed Below
Read through the list and find the affirmations that resonate with you. From there, decide if you say them aloud or write them down. I have a lovely notebook to keep quotes and affirmations that make me feel happy and inspired. I read the notes before I go to bed as part of my daily routine.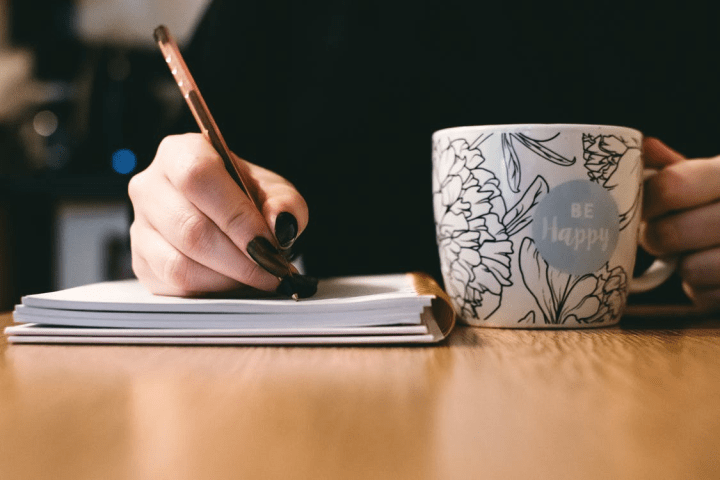 No need to go through the list of affirmations every day; choose a few that speak to you and resonate with your current mental state. Get inspired and start a day in a new way.
Happiness and Self-Acceptance
You might feel rejected sometimes. Fears and doubts can hurt from the inside and prevent you from living the life you want. Self-acceptance affirmations are a fantastic tool for feeling better about yourself and your place in this world.
I love and approve myself.
I matter and what I have to offer this world also matters.
I receive all feedback with kindness but make the final call myself.
My thoughts are my reality, so I think up a bright new day.
I give up the habit of criticizing myself.
All that I need comes to me at the right time and place in this life.
Happiness is a choice. I base my happiness on my own accomplishments and the blessings I've been given.
I fully accept myself and know that I am worthy of great things in life.
My confidence, self-esteem, and inner wisdom are increasing with each day.
I am a unique and very special person and worthy of respect from others.
Stress Relief
It is dangerous to live under continuous stress. Rather than focusing on the things you cannot handle, try to switch the focus towards your goals and remind yourself who you want to become. Stress relief affirmations are useful when you want to calm yourself down. After all, everyone can have a bad day.
I replace my anger with understanding and compassion.
I release the past and live fully in the present moment.
All my problems have a solution.
With every breath out, I release stress in my body.
I breathe deeply, exercise regularly, and feed only good nutritious food to my body.
I am surrounded by people who encourage and support healthy choices.
My world is a peaceful, loving, and joy-filled place to live.
I sow the seeds of peace wherever I go.
Motivation and Inspiration
Tired of everyday routine and need some inspiration to stop procrastinating? Here is a list of sparking affirmations to get more things done and accomplish your goals.
I refuse to give up because I haven't tried all possible ways.
I adopt the mindset to praise myself.
I cannot give up and will never give up.
Every day in every way, I am becoming more and more successful.
I see fear as the fuel for my success and take bold action despite fear.
I always attract only the best of circumstances and the best positive people in my life.
Self-confidence is what I thrive on. Nothing is impossible, and life is great.
I always see only the good in others. I attract only positive, confident people.
I fill my mind with positive and nourishing thoughts.
There are no limits to what I can achieve in my life.
Family and Partner Relationship
You might think differently from your parents. You might have some clashes with your partner. But these are all temporary. Your family loves you, and your partner is your helping hand whatever happens. Remember about it.
I love my family even if they do not understand me completely.
I choose to see my family as a gift.
I feel the love of those who are not physically around me.
I trust in my own ability to provide well for my family.
I have so many good people in my life and so many more yet to meet.
My partner and I share a deep and powerful love for each other.
My partner and I communicate openly and resolve conflict peacefully and respectfully.
I have a wonderful partner, and we are both happy and at peace.
I am able to be fully myself and completely authentic in my love relationship.
My partner and I have fun together and find new ways to enjoy our time together.
Self-Realization at Work
Self-actualization need is the highest level in Maslow's hierarchy of needs. Every individual seeks self-fulfillment, personal growth, and acceptance in society. Not everything can be easily achieved. You need patience, diligence, and a few self-affirmations to make your plans come true.
I play a significant role in my own career success.
I engage in work that impacts this world positively.
My business is growing, expanding, and thriving.
I may not understand the good in this situation, but it is there.
Today will be a gorgeous day to remember.
I deserve to be employed and paid well for my time, efforts, and ideas. Each day, I am closer to finding the perfect job for me.
Mistakes and setbacks are stepping stones to my success because I learn from them.
I welcome financial abundance. I am capable of wisely handling financial success.
I am self-reliant, creative, and persistent in whatever I do.
I deserve to be rich.
Develop the Right Mindset
These affirmations are for people who strive to become a little stronger today than they were yesterday.
Today, I abandon my old habits and take up new, more positive ones.
I choose love, joy, and freedom, open my heart, and allow wonderful things to flow into my life.
I am full of money-making ideas.
I awaken in the morning, feeling happy and enthusiastic about life.
I rest in happiness when I go to sleep, knowing all is well in my world.
Time is the most valuable resource; therefore, I spend it wisely.
I have the power to live my dreams.
I inspire others to be their best self.
I stand up for what I believe in.
Affirmation From Celebrities Who Inspire
Need more affirmations to start thinking positively? I've done a little research and collected affirmations from famous people of all time. They are sure to Wow you.
"Am I good enough? Yes, I am," — an affirmation from a former first lady Michelle Obama.
"Good riddance to decisions that don't support self-care, self-value, and self-worth." — Oprah Winfrey.
"We do not need magic to transform our world. We carry all the power we need inside ourselves already." — said Joan Rawling during her 2008 commencement speech at Harvard.
"We must accept finite disappointment, but never lose infinite hope." — Martin Luther King.
"If you really think small, your world will be small. If you think big, your world will be big." — Paulo Coelho.
"Nothing is impossible. The word itself says 'I'm possible!'." — Audrey Hepburn.
"You must do the things you think you cannot do." — Franklin Roosevelt.
"The past does not equal the future unless you live there." — Tony Robbins.
"Failure is just another way to learn how to do something right." — Wright Edelman.
"There is nothing either good or bad, but thinking makes it so." — William Shakespeare.
Key Points to Remember
Your thoughts play a massive role in your success and happiness.
If you don't find a way to transform your mindset, you risk falling into negative thinking and holding yourself back. Thoughts and beliefs influence your vision, and as a result, your actions.
Nothing will stop you from achieving your goals if you feel motivated. But if the mood is down, it might be challenging to believe in yourself again.
Inspired by Patrick Roy, I've collected daily affirmations that help me maintain my positive state of mind when the times are tough. I do not want to force anyone to start practicing affirmations. It is an individual choice. You decide what to believe in and how to live your life.
To use affirmations, decide what causes stress in your life and what you would like to change. Choose 2–3 affirmations that directly speak to you. Then, write them down on paper or say them out loud. Develop a routine that would help you to start or finish your day on a positive note.
Remember, beautiful and meaningful affirmations uplift your day and change the way you live your life in a better way.
You might also find interesting:
10 Smart Things You Can Do for $30 to Greatly Improve Your Life.
4 Unconventional Things Nobody Tells You to Do at Work.
8 Quotes From Zen Buddhist That Can Help You Set Priorities in Life.
------------------
If you find this piece helpful, make sure to drop a ❤️, and...
Well, you know...you could tip.