90 Days of One Year No Beer
How to do this challenge right
Original blog post can be found on: https://www.bloglakecity.com/post/starting-one-year-without-alcohol
Why A Year?
Why, in God's name would you do an entire year with no alcohol? Okay, maybe not in those exact words but I do get this question a lot and it's a fair question. I'm not really committing to putting the bottle down altogether, I tried that before and failed miserably, but I'm also going a VERY long time without it. It's a strange limbo at times.
I had been looking for ways to feel healthier for a while but the idea of doing a full year rooted itself when I came upon a podcast a called One Year No Beer. It is essentially a challenge to go one year, alcohol-free. For full disclosure, the OYNB idea is what got me started but I didn't purchase any of their challenge plans on the website. If that's something that interests you or you think could give you some support, feel free to check them out. I listened to numerous episodes with a lot of incredible individuals. Many with their own unique reasons for the alcohol-free lifestyle. The main thing that caught my interest was how so many of those people committed to one year but continued not drinking well after the one year was up. I was amazed by that!
I've taken numerous breaks from alcohol in the past in attempts to be healthier and clear my head. I've done a week, a month, a couple of weeks, and all kinds of variations in between. What I had never done, was one full year. In fact, if you had told me that I would even be considering going an entire year without alcohol, I would have guessed that I hit rock bottom and my life was in pieces.
Luckily, that wasn't the case at all. I had a comfortable life. I had a good-paying, stable job, just got married, above-average grades in my college courses, and bought a house the year before. I felt like most of my wants in life were generally met and I was happy but, happy with a vice. Monday-Thursday I would still want and think about alcohol but I was a totally functional human being. On-time for work every day completed the required tasks and had healthy exercise and diet routines. Come Friday night, the first and main thing on my mind was "When am I going to start drinking?" When I did start, I was always thinking about when the next sip or shot should be. And that behavior would continue on through Sunday night. I deeply knew I was leaning on alcohol in an unhealthy way and it was going to get worse if I kept at it. I wanted and needed to change that. Allow me to now walk you through five things that helped me get going and get through the first 90 days alcohol-free.
Getting Started
Number one: Track your progress. As my sister often says, you can't manage what you don't track. She may have picked that up from some other super inspirational person but nonetheless, it's true! The first thing I did was to download a free app to track my non-drinking progress. I just wanted something simple and easy. One without a lot of ads or notifications and one that could track what my milestones were. I went with an app called Nomo- Sobriety Clocks. This app is great and so simple. On top of tracking your milestones like 1 day, 1 week, 1 month, etc. it also calculates how many calories and the dollar amount you've saved your self not drinking. That was a huge high five to myself when I saw those.
Number two: Find a replacement. If you've read Atomic Habits, you already know it's far easier to replace a bad habit with a good one than it is to try eliminating the bad habit altogether.
With that in mind, I became a big tea drinker, and coffee, also kombucha. I quickly replaced alcohol with these healthy habits, aside from the occasional cupcake or two. I was not about to give up sugar and alcohol at the same time. I'm not psychotic. I also took some old, dusty habits off the shelf. These were long forgotten skills like sketching, reading, and writing.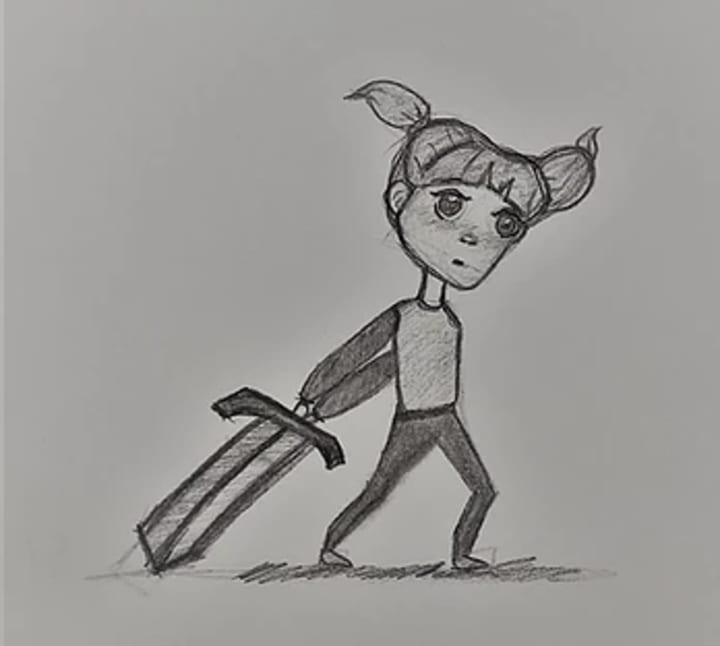 Number three: Let it settle. I chose to refrain from telling the world about my participation in this challenge at first. In the past, I had no hesitancy in telling co-workers or friends about my plans to take a break from drinking. You can imagine my embarrassment when they overhear me talking about feeling hung-over. I was so much more disappointed in myself than I would have been if I had just waited before announcing it. I tend to get really excited about doing new things and have a hard time bottling it up but in this case, the one-year challenge was important to me and I wanted to have that initial time for exploration, pressure-free.
Number four: Map out what you want. I decided to get myself a planner. I hadn't actually used or cared to use a planner since high school but I'm glad I did. I went with a Freedom Mastery Law of Attraction planner. A word of caution, this planner will ask some heavy questions. For example:
What am I proud of in my life right now?
What are my 5 most important goals?
How can I be present in the now?
Where did I make progress in my life today?
Yes, these are good questions to ask oneself but also overwhelming. Especially if you're like me and try to answer all of them immediately. Stressing you out is not the purpose of these questions. They are meant to be pondered. Bearing that in mind, even if you don't get a planner, I encourage you to ask yourself the hard questions. The ones you cannot answer in 60 seconds or less. Perhaps the ones that hurt. And for God's sake, write them down! This will help you focus on what it is you want. So, whether it be an overly inquisitive planner or just a personal journal, think deeply about your life and what you're looking to get out of it. You'll find tremendous value in writing your plans out.
Number five: You can, but you don't have to explain yourself. When you are ready to talk about it you might get a lot of questions. Saying "I'm doing a health challenge" is so much easier than trying to explain why I'm not drinking for a year and far, far easier than saying "I don't like the direction my drinking habit was going in." The reason being is that it can become a bigger conversation than I intended or wanted to have.
Now, don't get the wrong idea here. I did get a lot of positive reactions when I started talking about the challenge. That considered, there will still be questions that catch you off guard and might feel a bit tender. Questions like: Were you an alcoholic? Were you unable to control it? Umm, ouch! Just be prepared with how you want to address those if and when they happen. My response was typical "I'm just looking to be healthier overall." It's not the best reply but it answers questions truthfully. It's also better than telling said persons that it was a fu**ed up thing to say in a room full of people. Moving on.
Yes, some people will have no problem being an open book about their alcohol use. I saw that plenty when I was a kid and went with my Mom for support to AA meetings. I, however, don't do public speaking unless I'm forced to for a grade. It was incredibly helpful to chalk it up to a health challenge, even if it was a bit of a cop-out. The OYNB challenge gave me a security blanket but even without that, it's up to you how much you divulge. If you don't want to lay your naked reasons all out on the table, who says you have to? Non-answers are fine here.
And Now The Boring Part
From 30 to 60 to 90 days, there was still an enormous amount of boredom when I stopped drinking. Don't get me wrong, there are huge triggers that still come up which I'll likely discuss in the coming posts but boredom is the reason my brain saw those triggers in the first place. Not having a drink in my hand during those stale moments was the hardest part. These steps aren't going to make that go away.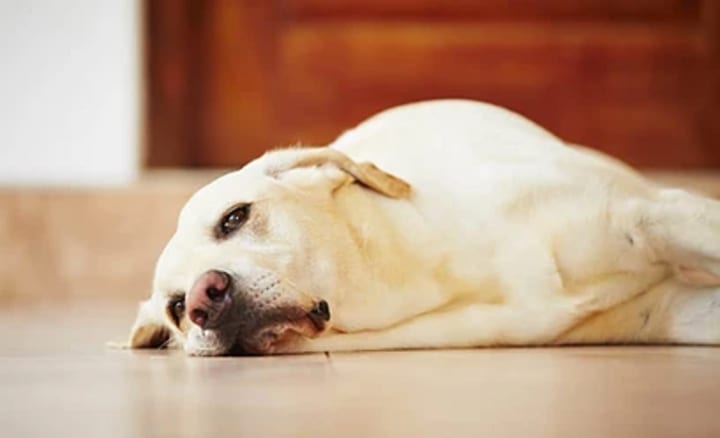 Boredom has its own purpose though. Being bored means you have time which I gained hours upon hours of. And over the excess time, my mind became less and less foggy. I started to see all of the undone things in my life. I finished books, I got rid of things, I cooked more, I walked my dog nearly every day. The concept of time actually began to matter to me, whereas before, I was just trying to make it to the next Friday night. Time now had real value and I didn't want to see it, or myself wasted anymore.
It hasn't been easy. There are days when all I want is a glass of red wine. Those cravings are still there and might always be. The holidays recently passed and those were harder than I expected. I have good days and bad days just like anyone trying to kick a habit. I find that the more time I invest in this, the more I have to lose, but also to gain. 1-quarter of a year down, three to go. It's 2021 and I'm ready to crush this challenge!