3 Home-Alone Activities Worth Trying
Find your hobbies to spend time with YOURSELF
When I was a kid I grew up with not many kids around to play. Sometimes my cousins would be around and my mom would take me to the park to play with other kids.
Most of my playtime as a kid I spent playing by myself, although sometimes I got bored. My mom used to tell me: You have to find hobbies, activities to do on your own so you don't get bored. It took me a while to finally enjoy the time on my own.
Then I grew up and my sister came into my life. So, when we used to live together, if I got bored I just had to go chilling in her room.
As a newcomer in Canada during COVID times has been difficult to meet people. When my partner is not around and I have the home alone for a long time, here are recent activities I have lately been enjoying worth trying to have a pleasant time at home.
Dancing
This is my favourite activity because it already counts as exercise. You don't know how much I have struggled to make exercise a habit.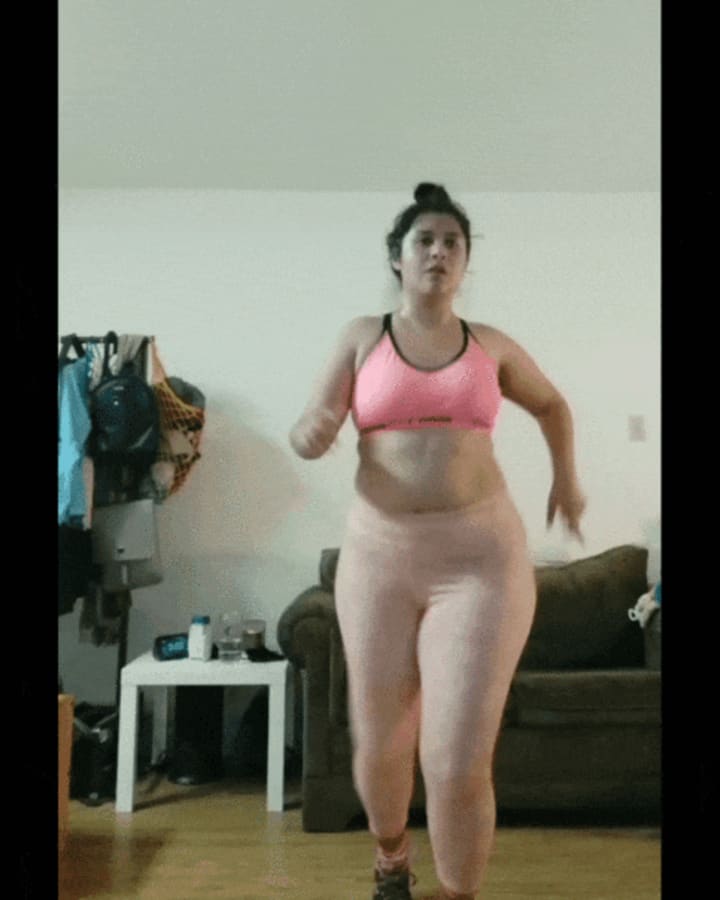 Dancing is not an activity considered before to keep myself entertained. In Mexico, you will have dancing at almost every dinner and huateque. You listen to Latin American rhythms in every corner.
I didn't know how much I was missing salsa, cumbia, chacha and merengue until I randomly listen to a song and suddenly my foot started following the rhythm.
Dancing has been on my daily routine for a couple of weeks now and it is helping me to deal with the long and dark days.
Plus, you can also do this activity as part of your workout routine and boost your energy, so as I did.
Here is my YouTube playlist for you to come and dance with me every day at 8 pm. Rain or shine, we have a dancing date.
Crochet
For excellence my favourite hobbies. Crafts are a great indoor activity to try during the long winter as it keeps you wet, warm and creative.
I love yarns.
Hey, crocheting is not for grandmas only. Think of crochet as fashion designing, as you can design your textiles from scratch. Opting for a craft activity will not only unleash your creativity but will keep your mind and your hands in action and relief the stress from work or the anxiety to be alone at home.
Ah, something else to add from this indoor activity at home is that eventually, you can also make a craft business out of it by selling your crocheted items or patterns.
Crochet is an activity worth trying when you want to have a chill vibe at home. You can also combine crochet with another of your favourite: Netflix. Should I also mention that none can resist a handmade gift?
Here is a free pattern for you, I designed this beanie pattern. Take your FREE copy for a limited time.
Self Portrait Photograph
For those lonely people who spend most of their time alone at home, self-portrait photography is a must-try indoor hobby!
I've always loved photography but never thought of self-portrait as a fun hobby until I crossed with Kika Kutova. I enjoy watching her videos on how she enjoys taking pictures of herself, she is so lovely.
Recently, I started experimenting with self-photography in a more diverse way than a selfie only. Setting the temporizer and model for my camera on a tripod.
My verdict? Self-portrait is a worth trying activity for lonely days at home. None is watching, you can become crazy in front of the camera. This is really quality time!
At first, you will feel intimidated by the camera and for being under the highlights. The good news here is that none will watch at you. Unless you have spying neighbours. Other than that, you are free to experiment with your body and your environment. For this activity, you only need the camera from your phone and play crazy! None is watching you!
Here is another result I achieved with my non-fancy Redmi S2 smartphone, while I was waiting for the bus. I wanted to show my outfit as these clothes: shirt, jeans, coat, boots, mask and yarn to crochet my beanie. I received these as gifts from my lovely neighbours through the Buy Nothing Project Community. But this is a story for another post.
Now your turn!
Homealone is not the worst thing that can happen to you. Home alone is a great opportunity to be with the most important person in your life: YOU.
You may follow my mom's advice: You have to find hobbies, activities to do on your own so you don't get bored.
I choose mine: dancing, crochet and self-photograph. You can also choose to maintain yourself active by dancing in the middle of your apartment. Get artsy by taking self-portrait pictures. Or if you prefer to learn a new skill, and unleash your fashion design skills, crochet is the perfect activity for you. Here is a free pattern for you to start your crochet journey.