2020 Not Over
You can still make this year count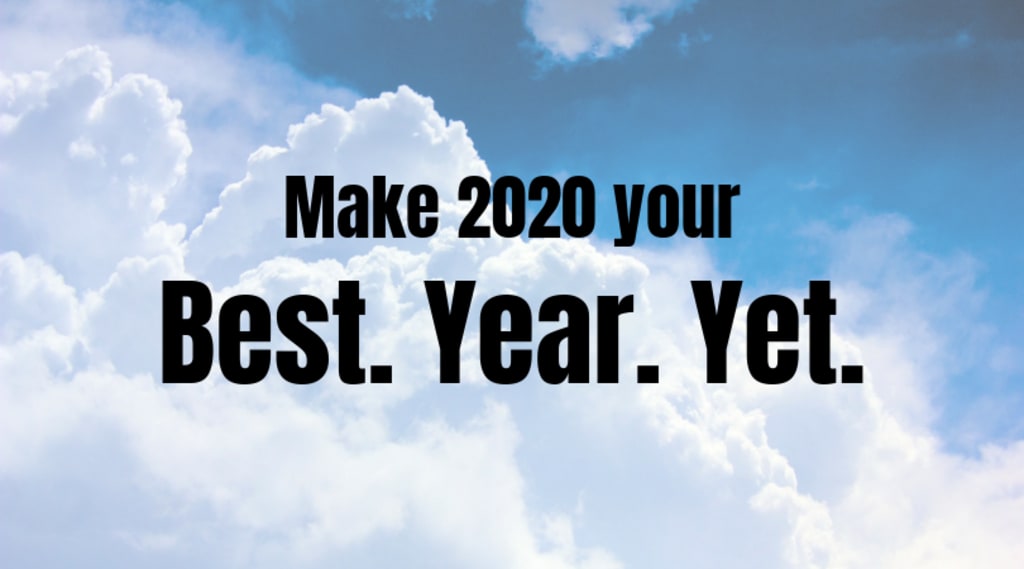 I know 2020 hasn't been easy on anyone so far. First we spent most of January waiting for World War 3 to pop off. Then in we spent all of February mourning Kobe Bryant, his 13-year old daughter Gianna Bryant and the other nine victims in the helicopter crash (I'm still not over it). After that coronavirus finally got its time to shine absolutely shutting down the entire world in March, and forced everyone to postpone whatever extravagant plans. They had planned for the next couple of months and it absolutely sucks. I mean the world is still being affected by corona as I write this right now. So how can I say that we can still make 2020 our year with everything that's going on.
Because while 2020 has sucked for everyone so far the year isn't over, and that means you can still this your year. It doesn't matter what happened in the beginning of the year. No one has the perfect year at some point this year something was going to happen that was to throw you off balance either way. Because that's how life works things won't be great all the time at some point things will be bad. Right now we're all going through the bad and when all this is over. It'll be time for us to rise up and make this year great again. I mean yeah it won't be easy but the road to a great life hardly ever is.
I know it seems impossible seniors didn't get to graduate or go to prom, people lost their jobs, colleges shutdown, entertainment got pushed back, and you can't travel. We all missed out on experiences that we waited so long for. We all had to push something we were excited for back to a different date. Some of us lost people and we can't get them back, and couldn't even give them a proper goodbye. Its not fair, it hurts and we're angry at the world, our leaders, and whatever God we worship. I can't say that any of this will be easy to overcome but with time we will heal.
I know that it is a possibility that summer might be over for us as well, and that sucks considering that we thought this would be over by then. The media is telling us we should prepared to live like this for next eighteen months. Scientists are saying that there won't be a vaccine till spring 2021. Then there's the rumor that there will be a second wave of this stuff and it'll be way worse. Not to mention we haven't even gotten through hurricane season yet. I know I'm not making this year sound like it is getting any better because that's the point. These are things that our out of our control mostly. So instead of focusing on this disease and trying to put an end to it. We should leave that to the professionals and turn off the TV and stop absorbing all the negative information.
Focus on some positive things because there's got to be something for you to positive about. I mean you might be stuck at home, but you're finally getting that long mental break from your horrible job. That you needed maybe you're finally getting to spend quality time with your kids that you didn't have before. I know it might not be much but just find one little thing to be positive about and hold onto that. Until all this is over because at some point this will end, and when it does be ready to do those whatever it is. That can make this year great again for you.
I'm not saying be ready to tackle the world when corona is over. I'm saying sit down and just think what would make this year great for YOU again. Figure out that one thing that you could make happen for yourself. Something that will make you happy and be able to look at 2020 and say it wasn't all bad. Redefine what you want the rest of 2020 to be like for you. Because 2020 isn't over and we can still make it our year.

Michanda J
hi everyone welcome to my vocal media blog I write about a little bit of everything but my favorites will be movies, TV shows, sports, life, and motivation I hope you enjoy my posts love you guys.
See all posts by Michanda J →