2019
My Goals, Plans, and Inspirations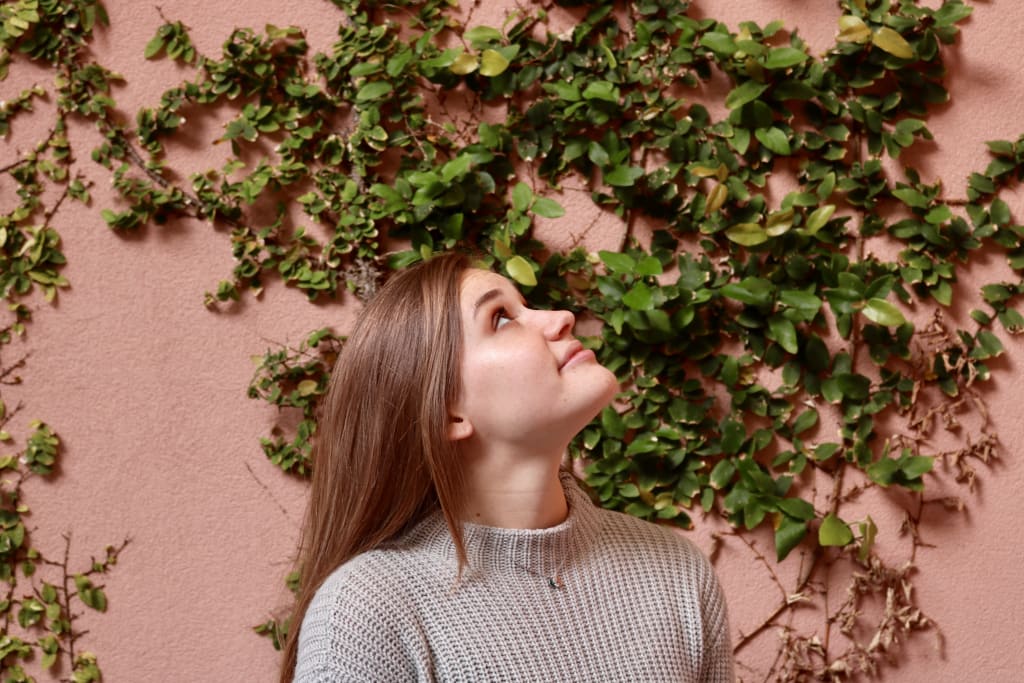 I'm looking to the future or something cheesy like that.
2019 is going to be a big year for me, I've decided. But 2018 was a huge year for me in itself. I feel like a completely different person than I was at the beginning of 2018. This wasn't even an intentional change, it just happened. But I found myself only realizing this at the beginning of this year, as I looked back on my trip to England. It made me realize that at the beginning of the year, if someone had told me I'd be single and leaving the country to go to a place I had only dreamed about, I'd call them crazy.
At the beginning of 2018 I was in a difficult relationship, living in an apartment only 10 minutes from my mom's house, and basically living to go to school and work with two days off spent in bed, usually with my "difficult" boyfriend. This past year has made me realize that I do not need to be in any relationship and I can live my life for myself, and no one else. Even the people I love. I learned to say goodbye to people that I really wanted to hold on to, and learned that it was for the better. I lived completely on my own for a number of months in 2018, and learned that I'm okay completely on my own, which may be the most important thing that I learned all year. And by the end of 2018, I was spending the holiday season in England, somewhere I never thought I'd actually go any time soon. The year was a year of firsts, a year of goodbyes, and a year of accomplishments and full of so much learning.
So, 2019. Let's game plan. I plan to travel as much as possible, eat as much as possible, and do as much as possible. Focusing on school for the first part of the year, I am going to spend the rest of the year focusing on myself. I want to move to England, and then travel as much as I can from there. I don't want to focus on being with someone and having to be in a relationship, which is something I am going to have to try hard to remind myself. I am going to make sure I am successful and as far along as I want to be before I am concerned with finding a partner. I need someone who is not going to hold me back and will encourage me and even join me on my adventures—if I even find someone who makes me happier than I am alone.
I am going to find a stable job and find a cute apartment and live my best life. I hope to make good friends and people I can travel with. I want to encourage people in my life to do new things and live their best life, whatever that may be. I have created a new Instagram account to help with this, hopefully I can help as many people as possible. This year is also about personal growth and taking the final steps to becoming a full "adult." Graduating college is a pretty big deal, and it means I have to find a real full-time job. Serving is great and I am grateful for the money and opportunities it has presented me with, but the mental and physical exhaustion of this job has aged me at least 10 years. I cannot wait to do something with a little more purpose and, hopefully, something that will make a difference.
I also want to learn as much as I can this year, with it being my last semester of my Bachelor's degree. I hope to improve my writing and flourish in ways I could never figure out in past semesters, such as getting an A in Dr. Lipscomb's class—which is the equivalent of "godlike perfect," so wish me luck, I guess.
I can't wait to see where this year takes me, literally. I hope to move out of Florida and find a job and get to see at least two parts of the world I have never seen. I hope to enjoy lots of time spent either alone or with loved ones and friends. I hope to learn to love myself even more and to feel confident in my own skin. I hope to find new friendships and new adventures. I hope 2019 is my best year yet.
Even though 2018 was a difficult year, it was one of the best yet regarding my personal growth, and that is most important to me. Learning from the pains life throws at you can be essential to becoming who you are meant to be.
Happy 2019 and best of luck.