20-21 Days of January
My 21 Day Journey to Reset Unreliable Habits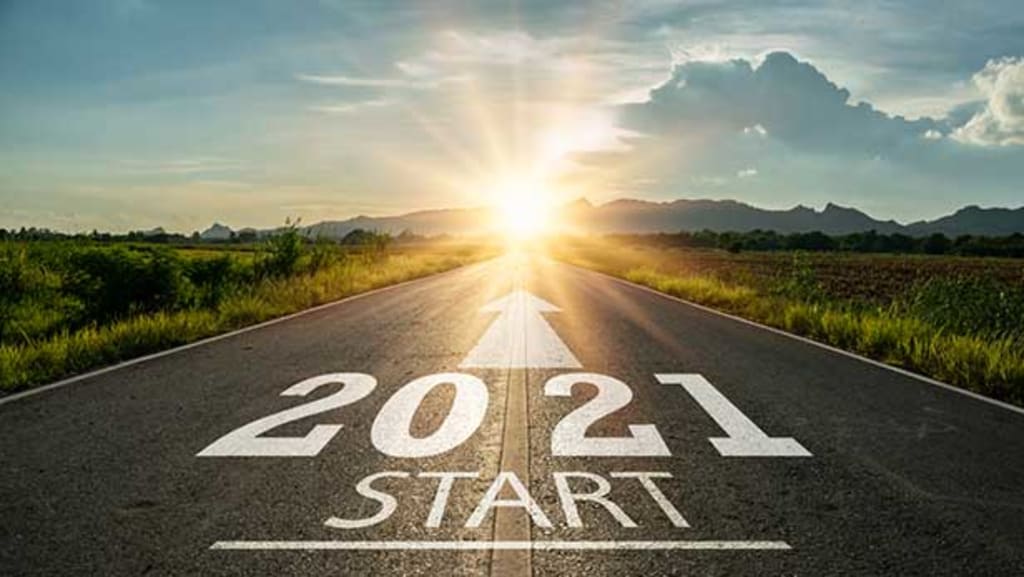 It has been on my goal list of to-dos for the longest! Finally a new year! I am always excited for the new year because the cosmic calendar provides all sorts of inspiration that can maybe empower some of those inactive or left behind priorities. It is indeed time for a fresh start!
I decided around December 2020 that I was going to take all the experience I have gathered thus far and turn it into fuel as a goal booster! How, though? When was I going to find time to within my lifestyle of being a full-time, homeschooling, single Mother to work on myself? Instantly, my writer nature began to kick in as I scattered around my space looking for my notebook and sketch pad. I began, first writing the general gist of the goals I had in mind in bullet form. Then, I shifted to my sketchbook to began a flow chart as to how I could connect these things.
Upon this order, I came up with a personal challenge that I could maybe share with my network and family. I called it "The 20-21 Days of January". I got my inspiration from some research I did a while ago on the topic of how long it takes to grasp or correct a habit. At the time I was seeking structured assistance to help with smoking. Within this time I discovered that a study revealed that on average it takes the human mind approximately 21 days of continuous engagement in an activity to penetrate/apply to the subconscious mind that is majority.
I remember being so charged by this information that I began to evaluate my life in all aspects to see what was serving me and what wasn't. I had work to do! It has been a while since my discovery of this information so I decided in December that within the first 21 days of the new year I would brush of that inspiration. So far, so good! Since I began my fresh start regiment a.k.a. "20-21 Days of January" I have been sound in my daily navigations.
My goals are set at overall wellness starting with mental clarity and comprehension. I remember procrastinating many times before about what I knew would some day have to serve me in my being of life. In example, I would use my down time to consume on streaming sites instead of creating content for my own outlet and creative appetite. Now, I am using my awareness to gently remind myself that before I consume I should try creating my own content to get into.
For my health kick, I remind myself of how the body works. When I wake up, I give myself time to process my natural thought patterns and see how I can compliment myself from there before beginning any activity. If I am having a case of brain fog then I try journaling as a way to channel. I offer myself a chance to write it off using some form of creative expression as an outlet. I suggest making sure you add what is really being revealed in and as the fog because attempting to get passed it can drain and alter productive energy.
When it comes to my super duties a.k.a. Mother mode, I have taught myself to be more gentle with myself here. I remember feeling like I would never measure up to the provider I wanted to be for my children. I remember temporary moments of post-partum when it came to expressing the love and shift in being that came with becoming a parent. I would be so overwhelmed to the point I became stagnant in my overall goals and willpower. I have been using this self created challenge to make sure I take note of the skills I feel that I may need coaching on and my attitude towards that.
I must say, for it to be day 13 of 21 I feel like years of self sabotage has been conquered and corrected in order to serve my optimal well being. To anyone that may be challenging old habits or simply trailblazing yourself through a part of your life that is foreign I say, You can do it as long as you remain willing! Keep seeing yourself through and passed those shortcomings. See and create an end for those conditions you are no longer relative to. The end of those stale, unsupportive habits shall surely become the fuel for the fresh start and beginning of what's ahead.
Keep Expressing You=KEY! -JUhs Anonymous
goals
Hello, Beauty-filled Expressions! I am JUhs Anonymous, a Passionate, Creative Non-fiction Writer and Poet. I look forward to exploring and sharing with my Actual life experiences and views with You all. Keep Expressing You = KEY !
Receive stories by JUhs Anonymous in

your feed