14 Easy Ways to Self Care
It can be hard to dedicate large amounts of energy to going to the gym, eating healthy, or going to the spa. Here are some easy ways to treat yourself.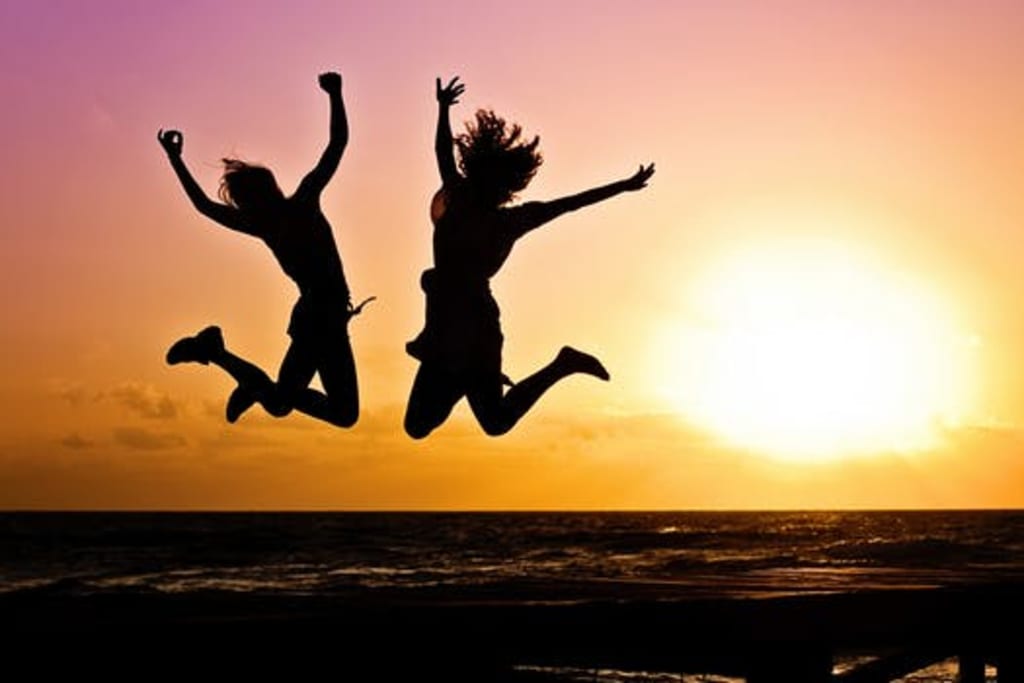 1.) Drink a glass of water.
As simple as it sounds, staying hydrated can do amazing things for your skin, digestion, and body. Try drinking a glass right when you get up in the morning to start off the day.
2.) Clean your room.
When your surroundings are pulled together, you feel more pulled together. Tidying up your space is an easy way to feel a sense of accomplishment and productivity.
3.) Stretch
Take a moment to elongate and twist your spine, put your arms in the air, and shake your limbs out. Stretching out every once in a while can help boost your circulation and energy. Try stretching when you get out of bed in the morning to loosen and wake up your muscles.
4.) Eat breakfast.
It doesn't matter if it's a veggie egg white omelette or pancakes with three sides of bacon, eating a satisfying breakfast in the morning is a wonderful way to kick off the day. It will give you energy to make it through until your next break.
5.) Genuinely compliment yourself.
Look in the mirror and say something genuinely nice about yourself. Make it a compliment you believe and know is true. If you're feeling ambitious, write it down and stick it on the mirror!
6.) Stand in the sun.
If you're like most people, you are probably vitamin D deficient and could use the sunlight. Not only will the boost in vitamin D bring you up, but the warmth on your skin brings with it a wave of happiness.
7.) Start taking a vitamin.
Whether it's biotin, a multivitamin, or some other vitamin, it doesn't hurt to supplement your diet with something you may not be getting enough of. Analyse your diet a bit and figure out what would work best for you. For example, if you don't eat meat you may not be getting enough vitamin B12.
8.) Create a manageable to-do list.
Make sure whatever you put on your to-do list for the day is actually achievable. Start with the things you absolutely need to get done, then add to the list after you have finished the necessary. This allows you to feel good about what you have gotten done rather than anxious about what you have yet to do.
9.) Go through your closet.
Donate or sell anything you don't wear anymore. This can help reduce clutter and possibly earn you a bit of pocket money as well. If you have the time, organize your closet by outfit style or color. Make it your own and something you can easily find your way around.
10.) Smile at someone.
Smiling, even if you aren't happy, can actually make you happier. So can being smiled at. You never know who needs a smile, and bringing positivity into the world can only cause good things.
11.) Start saving up for something.
It could be a trip to the salon, or it could be a new car, but start setting aside funds for something you really want. Managing your money well is a powerful feeling and can give you a sense of control over your life.
12.) Moisturize
Start using moisturizer on your hands, feet, elbows, and knees. If you have dry skin anywhere else, use it there as well. Applying it right after you shower is most convenient and effective.
13.) Listen to your body.
When you eat something, pay attention to how your body feels after you eat it. Try to eat foods that you notice make you feel more energized rather than foods that make you feel greasy or weighed down.
14.) Relax
Whether it's popping some popcorn and turning on Netflix or going for a run, set aside some time to unwind. Rather than stressing over everything else you should be doing, recognize that taking time for yourself is important and that what you're doing is good for you.