Yi Nengjing, 53, reveals the truth: How to make a man love you forever?
"I became single 10 years ago after 22 years of marriage. Any woman from the age of 18 to 40, 22 years of marriage, when she decides to let go, it must not be an impulsive decision, or a rash decision. For many people, if she ends a marriage or relationship, all they have to do is try to live their own lives.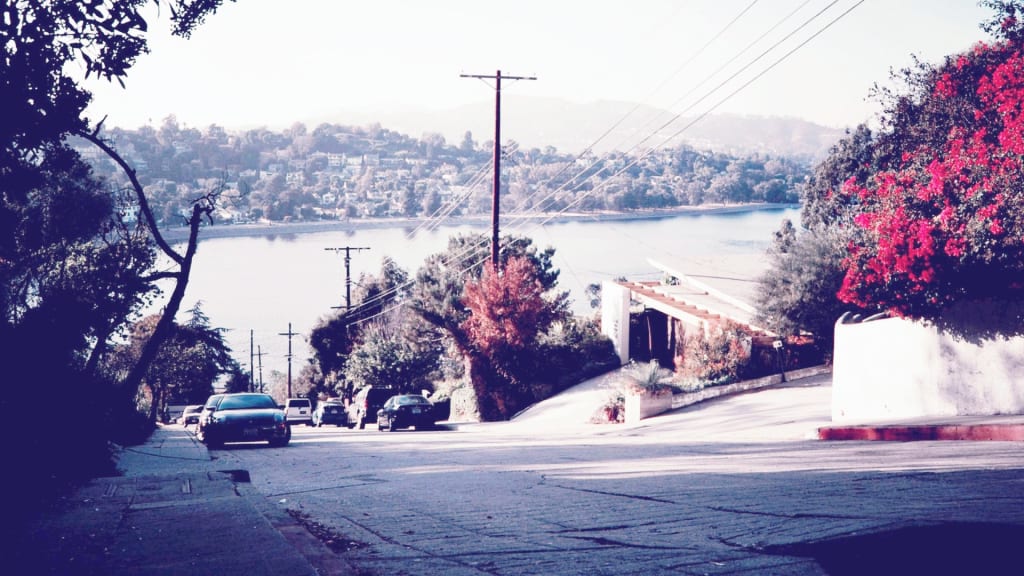 Yi Nengjing, 53, reveals the truth: How to make a man love you forever?
What should a woman do with her life? It is said that it is difficult to be a woman, a woman's life to take on different roles: daughter, wife, mother.
As a daughter: you should be sensible filial piety, live up to the expectations of your parents; ?
As a wife: you should be virtuous and virtuous, filial piety parents-in-law, raise children, support the family;
As a mother: You need to be a role model for your children, not without ego and not emotionally.
You have to choose between your family, your career, your dreams,
Some people say that once you become a mother, it seems that all your dreams will pass you by: "Baby, pick you up, mom can't even dream."
"When you have a child and you can't even go out of the house, why bother to dream?"
The most sad thing about a woman is that after having children, she gave up her social circle, gave up her career, and even gave up her future. The retired family of whole body meaning began the road of taking children.
Finally found that the man who once promised to love you for a lifetime, from the moment you gave birth to a child, his heart became random, his body is also slowly degenerate, in addition to making money, the responsibility of the family fell to your shoulders.
01
What kind of existence is a woman?
As she put it on her Weibo, "We spend our whole lives searching for answers to who we are. We think our 'daughter' is us, our 'wife' is us, and our 'mother' is us, but often forget that beyond these roles, we are ourselves."
Through her own experience, Yi Nengjing tells how she came out of the great weakness and hesitation to become a brave and firm self.
"I became single 10 years ago after 22 years of marriage. Any woman from the age of 18 to 40, 22 years of marriage, when she decides to let go, it must not be an impulsive decision, or a rash decision. For many people, if she ends a marriage or relationship, all they have to do is try to live their own lives.
But for people in the public eye, even after 10 years, it's still going to be a constant whipping in my life by people who think they're gods.
I grew up very distant from my mother, because I went out to work at a very young age, so I was the one who always brought home the bacon. I was the seventh child in my family, and my father left us after I was born, because I was not a son, and all seven of us were girls.
My father was a soldier. He came to Taiwan from Shandong. He thought he would bring a son with him when he went back home. So when he found out that I was a daughter and my mother couldn't have any more, he left us. So I vowed that I would be the eldest son in the family, and I would show my father that this daughter was as strong as his son. I've been trying to prove it.
I asked my mom, "Mom, can you tell me what happened with you and dad? It was the first time I had spoken so closely to my mother, because I had left home so early. Then my mother, who was always the silent mother of traditional Chinese women, began to say, "It's my fault, it's my fault, I can't have a son. And then, Dad left, and Dad was right." That's all. "I didn't give your father a son."
You all know that in China, the highest praise for a woman is sacrifice for the family. As long as this woman sacrifices for her family, great. In China's patriarchal society, from the time of the emperor, queens, women and concubines who could not give birth to a son could all be given death. We can hang this woman because she can't give birth to a son. My mother gave me her guilt that she could not have a son, and after I entered a family, I passed this guilt on to my next generation, how long will this cycle take.
My mother finally told me a story. When I was very old, she took the NT $300,000 to buy a son that my father had outside. When she knocked on the woman's door and the woman opened the door and held the baby, the baby said... The woman said to my mother, "If you don't have a son, you'll never have one." Like you saw on the TV show, my mom came home feeling guilty and cried all night.
The terrible attacks come not from the belief established by patriarchal society, but from the punishment of women on women themselves. The woman herself will attack the woman and say you can't have a son, you didn't sacrifice for your family today. How can you be so selfish? How can you find a boyfriend 10 years younger in your 40s? How can you? You are a bad influence on all women.
But I just want to step out of this era. After five years of being single and standing up for everything I believed in, I got another Mr. Qin, who is now my husband. Although my husband is 10 years younger than me, he was very young and handsome when I went through menopause. But, be it, brave, I believe that he will love me inside, I believe that I do not need to go through the reincarnation of my mother, I do not need to sacrifice anything for this family, I just need to be myself, as long as the mutual respect and love of two souls.
This lifetime no matter where you used to be a daughter, was born in what kind of family, you used to be a wife, no matter how much you obedient, you still fail, or you are a mother, you selfish to, hope to can get a balance between children with self, I wish all mothers of the world, don't forget, you besides is the identity, you are yourself.
01
During an argument with her husband on a show, Yi cried about her family of origin in front of her mother-in-law.
"I have a growing sense of crisis, I think we are both right, but the Angle is not the same. But Qin Hao will choose home first, I will choose to survive first. So even though I have the ability now, someone can make money for me to spend, but I won't enjoy it, Mom. That's what I find saddest. I am fifty-two years old, I will not enjoy the joy of family. So, husband, you have to tolerate me. I don't want the things that are wrong with me, and I wish I wasn't the person I am."
It takes a lifetime for an unfortunate person to heal his childhood. The failure of the marriage between Yi Nengjing and Ha Lin was also related to Yi Nengjing's family of origin. At that time, she did not have enough wisdom to reconcile with her family of origin.
Now married for the second time, Yi is still haunted by the pain of her family of origin, so she and her husband Qin Hao have a particularly famous meme. Once Yi Nengjing began to make again, Qin Hao suddenly said seriously: "You are sick, have to cure!"
"Your problems can never be cured by relying on others.
I took you home as my wife.
I don't want to be your therapist. I just want to live with you."
Qin Hao words, let Yi Neng Jing daofeng, she just understand, his last marriage is messed up, is because she did not face up to his identity as a wife, she blindly put the Harlem as his redemption, but like Qin Hao, Harlem, need is a wife.
Divorce only ends the relationship; we ourselves do not heal our inner vulnerability.
Ending the relationship is a solution, but the most fundamental way to heal is to see and accept your own vulnerability.
So as you take back the thought of changing your partner and begin to heal yourself and accept the other person fully, the child within is empowered and begins to grow.
In marriage, love is not a kind of ability, love is two kinds of ability, one is the ability to fall in love with others, and one is the ability to let others fall in love with you.
Why can't you meet the right person and have a long lasting love?
Why is it that the more you crave love, the more they ignore you?
Why do we learn so many communication skills and still get stuck in the pain of relationships?
There is a fact that is often overlooked.
Some relationship problems, which appear to be communication problems, are actually problems of the inner child relationship model.
Over the years, I've dealt with too many people trapped by their relationships, trapped by themselves.
Don't assume that when you get married, someone else will save you,
Don't even think that divorce will cure your inner weakness,
All you can do is save yourself.
Birth can not choose, the past can not be repeated, but in the next, you can choose how to go.
What I'm going to do is give you a professional psychoanalysis, and I'm not going to give you a lot of theory, not a lot of emotion, but I'm going to use my 15,000 hours of counseling to help you dissect your relationship patterns, see what's stuck in the script of your life, and figure out how to really crack it.
Hu Shenzhi's Psychological Healing Lesson
To get you back to your confident, flamboyant self
Get rid of the image of the woman who sacrificed so much
Read your own life, see your own pain
Rediscover your better self
Make yourself the star of the marriage
03
Follow Hu Shenzhi - Heal the inner child and deal with the intimate relationship!
In the 20 years of accompanying children, I published "accompany children to spend the first three years of life", "parental upbringing, the growth of children" and other books, became many parents in the eyes of the most understand parent-child relationship "sunflower dad."
CCTV, Hunan TV, "U Can U Say", "Dad, Where are We Going", "Metamorphosis" invited as psychological counseling guests, to participate in the on-stage and behind-the-scenes knowledge check and output.
Even, had the honor to be invited by Tsai Kangyong, Ma Dong, to become a professional psychological consultant of emotional intelligence class, workplace class.
To heal wounds, we should not rely on complaining against our parents. There are thousands of families and thousands of models. Childhood is not the shackle and the end of our life. We can try our best to create a harmless family of origin for the next generation.
To this end, I have set up 26 online audio courses, Hu Shenzhi Growth and Healing Course. This course will take you to find your own infinite cycle of stories, get out of difficulties and lead your own happy life through the interpretation of story scripts.
Reader insights
Be the first to share your insights about this piece.
Add your insights