Why I Decided Not to Wear Makeup on My Wedding Day
Journey to loving myself.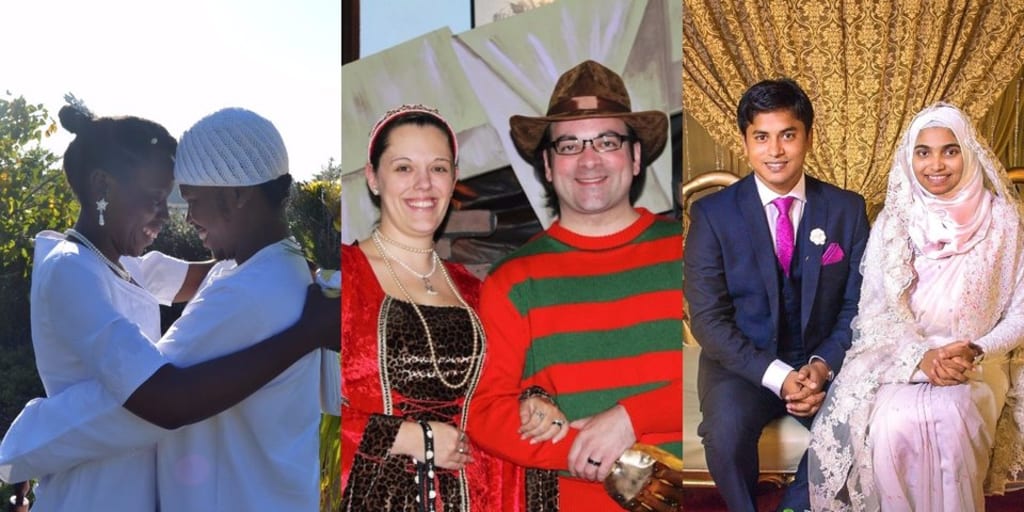 They each had their own reasons for going makeup-free. Courtesy Shaiyah Eshet Yahav, Brink Powell, Tasnim Jara (Phot Credit-www.insider.com)
I have stared at my computer screen for the better part of an odd half hour wondering how to get my message across as objectively as possible. This I find to be quite an uphill task, but I will try the best that I can.
So I recently cut my hair and started to focus on caring for my skin and nails with the aim of gaining the supposed perfection that makeup and other cosmetic products being sold today can provide; while this was an amazing goal to set in my journey, achieving it in stages taught me crucial lessons about myself and the world that I live in, which include:
The way you are is the way you are. People will either accept it or not, and you have to learn to be okay with that regardless.
Any form of enhancement proves that there was something initially wrong with what already was. Therefore, makeup, to me, means there is something wrong that I need to hide from the public to look "better" or "as expected"
With these points now placed on the table, I hope I am now permitted to reason with you as to why I believe that wearing makeup on your wedding day is the beginning of one of many string of lies in the rest of your relationship with your partner.
Think about it, how would you feel if it were presented to you that on the happiest day of your life and that of your soulmate, you both pretended to be other people, taking pictures, partying and hanging out with people you really don't want to hang out with just to keep up appearances. What if "keeping up appearances" is the first lie you tell each other, and even worse, on the day you vow the rest of your lives to each other?
I love makeup. I think it is great fun and a compromise I can make for business reasons such as promoting my art or other social causes, but in representing who I am as a person who loves myself just as I am and in appreciating the love I receive from my potential significant other, it is fundamental that I remain true to the original image encountered initially by myself and everyone else.
I hope this concisely expresses why I hope to not wear makeup on my wedding day, and encourages others who have resolved to do the same.
Happy journeying to loving yourself.