Wedding Tips
Little things and budgeting ideas to keep in mind for your special day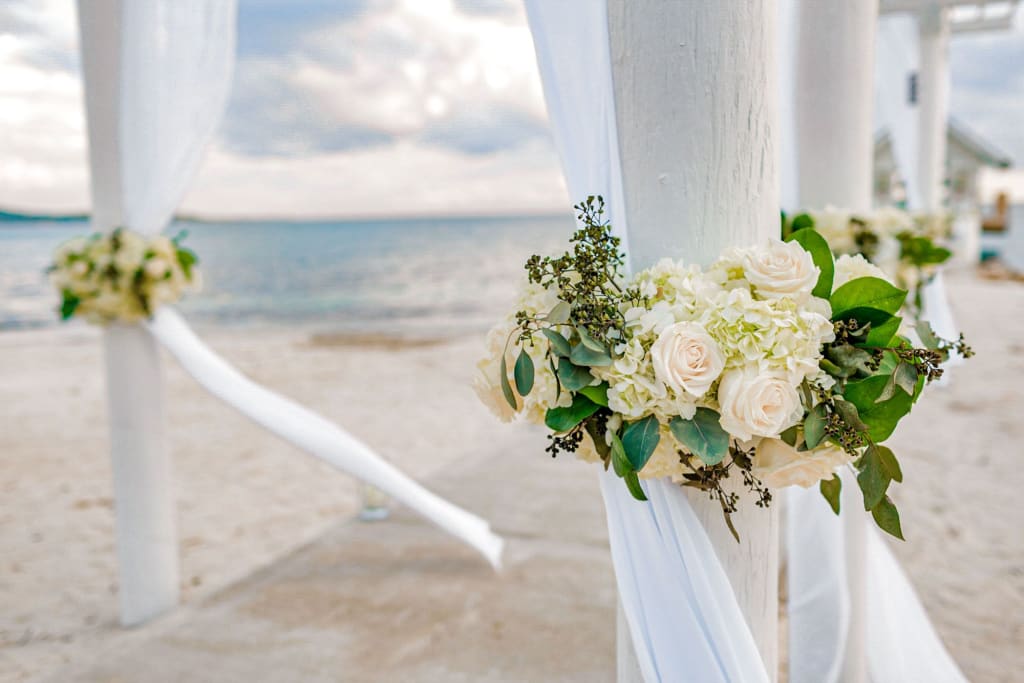 Every woman, no matter who they are eventually wants to get married. Some may do so when they are younger, and others wait until they are older and more experienced to know what to do. Quite recently, I got my own invitation to a wedding and was able to give a few helpful tips for this person to keep in mind.
That being said, every person should have a list of things to keep in mind or things to do to make their wedding memorable for themselves and everyone else. So…with no further ado, I will leave you a list of things to think about for when you get married.
• On your RSVP cards, put a long for a requested song. This way you will know what your guests wan to hear, and they will get excited when their song comes on.
• Create a #hashtag for guests to use at your wedding to upload and tag all your pictures.
• Take a few moments to simply observe your family and friends at your head table. It might just be your favorite part of the night.
• Most wedding shoes are brand new, so rub them down with sand paper before wearing to de-slick the soles. Ask your caterer to pack up some food for you two. Most newlyweds don't have time to eat and are starving by the time they get home.
• Have your ring professionally cleaned the day before your wedding.
• When getting your wedding dress altered, make sure you can sit in it before they make the dress smaller.
• Have a basket of activities or toys for children to pay with during the ceremony to make sure the adults remain happy.
• Start off your reception with the first dance. This breaks the ice right away and allows for dancing between courses. This will also create a more relaxed atmosphere.
• Get a wedding planner binder. It will help keep everything organized and is a nice keepsake for later.
• During your floral appointment, bring picture inspirations, photos of selected bridal gown and bridesmaids dresses, and color swathes if available. This will help your florist make your arrangements look cohesive.
• Not washing your hair on the day of your wedding will actually help your updo hold better.
• Select unscented candles for your guest tables, so you don't overpower the scent and taste of the food guests will be eating.
• For an inexpensive reception, serve pasta with 4 or five sauces, and a couple of sides. Guests love it. It is also easy to keep warm and is budget friendly.
• Keep your veil on a little longer than you may think necessary – You will appreciate it when you look back on your photos.
• At the wedding, have a basket of envelopes and have your guests fill them out with their addresses. This will save you time on sending out thank you cards.
• DO NOT under ANY CIRCUMSTANCES forget to register for gifts.
• Try on your wedding dress the day before your wedding to make sure you are 100% happy and there are no problems for you to deal with. You will not have time on your wedding day to make even the tiniest alterations. So, do them now and relax.
• Your grooms' hands will be photographed in HD, so encourage him to get a manicure and moisturize each night for a few weeks prior to the wedding.
• If budget matters, consider a Friday or Sunday wedding. They generally cost about 30% less than Saturday weddings, especially in-season at popular venues.
• Many suppliers offer a payment plan with the last installment being paid BEFORE the wedding. This helps, especially if you are relying on your regular income to cover the wedding costs.
• Read the fine print on your rental contracts so you know what tie to have plates, glasses, and other items picked up. If you are late, you could be charged an extra day!
• When it comes to alcoholic beverages to provide for your wedding keep these percentages in mind: 50% wine, 20% beer and 30% liquor.
• If you are having a casual reception, include a chili cook-off (or any type of casserole). Some casual receptions will even allow for family members to bring their own dishes (similar to family reunions) to save on money.
• At the ceremony, do not forget to thank all the family and friends that helped make the day happen.
• Keep in mind that it may be smart to have an open bar.
These are just a few things to keep in mind for your big day. And Ladies…congratulations on getting married. This is a HUGE milestone you will always want to remember. And it is always okay to be emotional. YOU'RE GETTING MARRIED!!!