Twin Flame/Soulmate Playlist
Music and Lyrics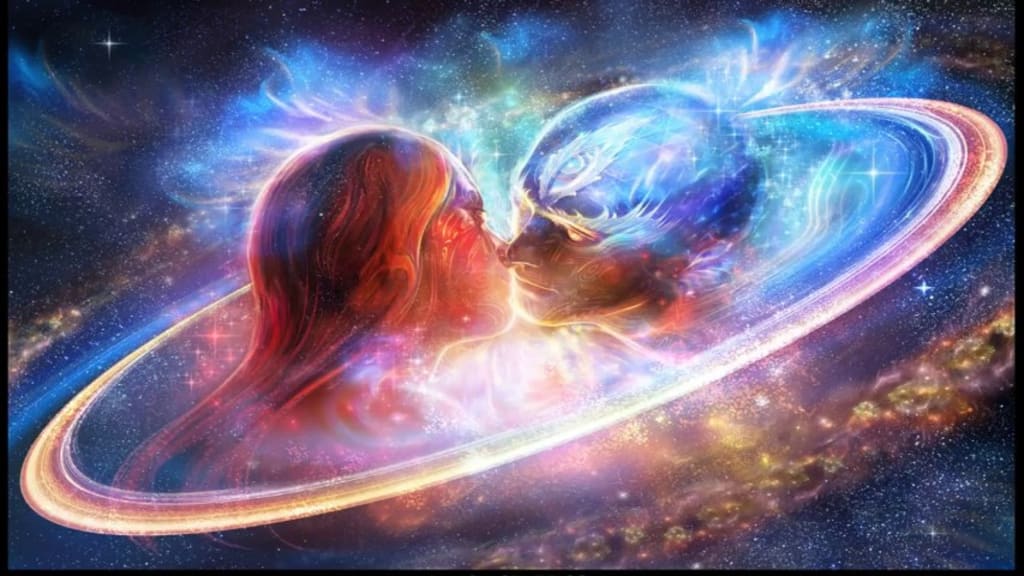 Music and spirituality are intricately related, with spirituality often being the inspiration for the creation of music, and music so often creating the desired atmosphere for a spiritual occasion.
While spirituality is not necessarily experienced through religion, many people use religion as a conduit for their everyday spirituality. The objects selected here help demonstrate the relationship between music and many of the world's largest religions.
Music and spirituality go hand in hand and always have. For time immortal man has gotten messages through music and been inspired by it. Music is often spiritually inspired and used to enhance the miracle of life.
Spirits will send messages through music.
Say, for example, this morning, you woke up with a song in your head, and upon thinking about it, you can't remember the last time you ever heard this song - anywhere.
Or you turned on the radio, and there's that song you were thinking about.
Spirit can communicate with you through songs, lyrics, and quotes.
If you've been waking up with a song in your head, it could be a message from Universal Consciousness, Your Spirit Guides, or even a Deceased Loved One.
After a loved one transitions, it's common for some of the first signs from them to be songs that include their messages to you. It's also a way Angels communicate.
The songs that are most meaningful to me are the ones you hear the exact time you're thinking about your loved ones or asking a question to Spirit.
With Valentine's Day approaching, I thought I would put together a list of the 14 songs that for me represent the Twin Flame/Soulmate connection.
An interesting aspect of twin flame telepathy is how the beloveds use music & songs as telepathic aids in order to share messages & emotions. Although this kind of telepathy often gets dismissed as "wishful thinking", it is in my opinion one of the best ways we have to reach each other. It is a particularly wonderful way to connect with a beloved we have yet to meet. It can also add an element of fun to times of separation. Music in itself is a powerful telepathic transmitter: not only is it inherently spiritual but its notes are easily carried by electromagnetic energy. It's octaves and frequencies act as vibrational conduits of the energy of love connecting the lovers. Best of all, such telepathy requires no special musical talent – only an open heart and a receptive mind.
Music, at its essence, is the sound of spirit. Yet many people underestimate the significance of music as a telepathic tool and fail to see the many ways in which it can be used to enhance and solidify the bond between the eternal lovers. Personally I believe this is because music carries a lot of emotion – and the emotional body is where the lovers experience the most blockages. What I mean by this is that when we lack control of our emotional states we will struggle to identify and accept telepathic messages this way due to the added pressure on our emotional body. We will simply not know what is real and what not. Loving messages from our beloved then get muddled up in all the emotional garbage of our past which rises to the surface for clearing.
If you have favorite twin flame/soulmate songs that clearly are about the phenomenon and not just a love song, feel free to send to me at [email protected] and I will add to the list and give you credit.
1. Flame Twin by Norah Jones: Lyrics
2. If It Will Make You Mine – Jamie O'Hara Lyrics
3. Longer by Dan Fogelberg Lyrics
4. I Will always Love You by Dolly Parton Lyrics
5. 1000 Years by Christina Perri Lyrics
6. I Don't Want to Miss a Thing by Aerosmith Lyrics
7. I Surrender – Jamie O'Hara Lyrics
8. Waiting for a Girl Like You – Foreigner Lyrics
9. Unchained Melody – Righteous Brothers Lyrics
10. Keeper of the Stars by Tracey Bird Lyrics
11. Said I Loved You But I Lied – Michael Bolton
12. Synchronicity – The Police
13. The Wedding Song – Peter, Paul and Mary Lyrics
14. Come Swim the Rivers – Jamie O'Hara lyrics
Enjoy.
Twin Flame Synastry Chart Available here:
Link for booking a reading. https://app.squarespacescheduling.com/schedule.php?owner=25751356
Reader insights
Be the first to share your insights about this piece.
Add your insights