One Thousand Engagement Rings;A Saga.
The Journey of a thousand rings begins with one and a teenaged brain.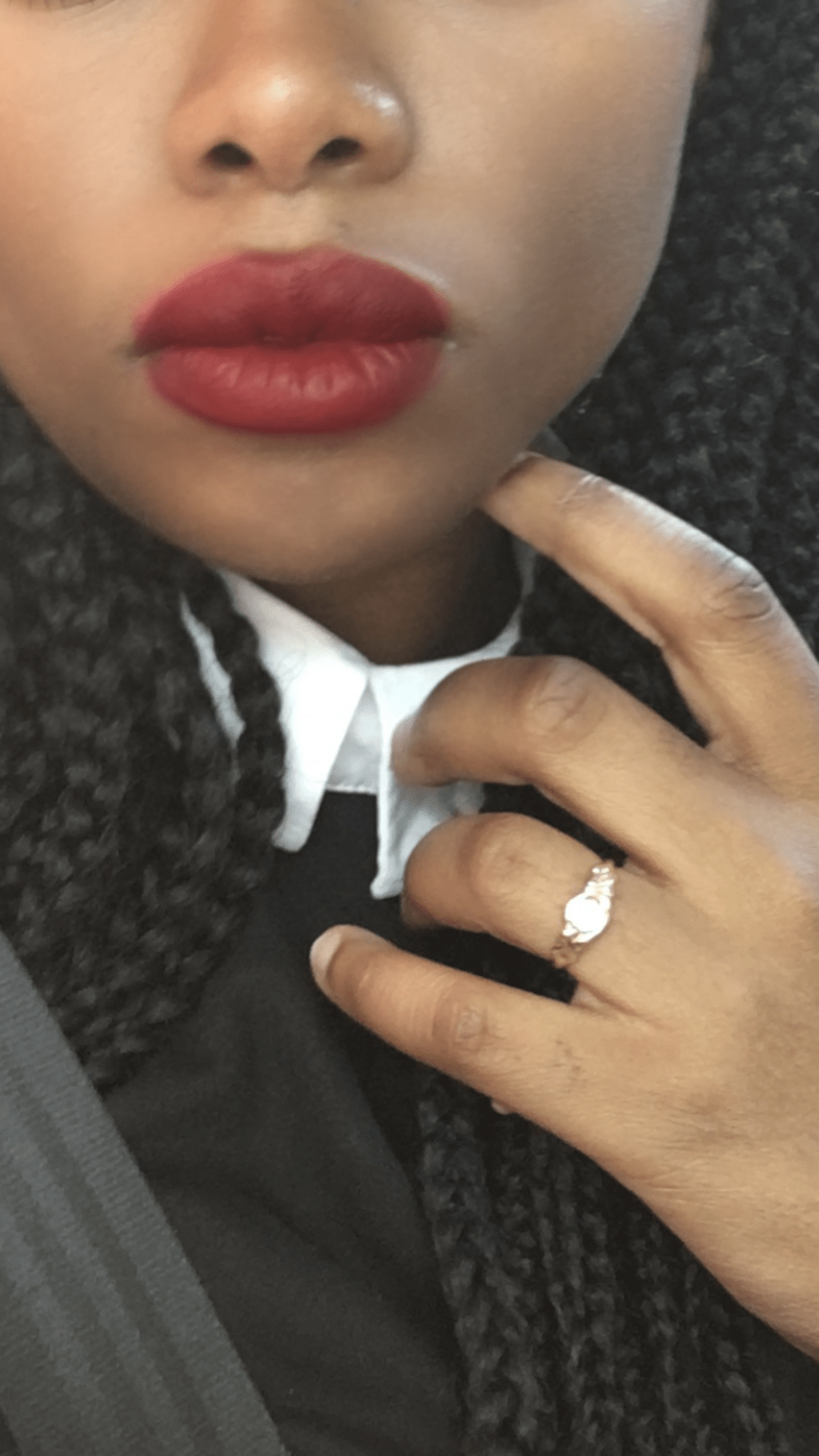 It feels like I've had one thousand engagement rings. When I got engaged I was still a teenager, I knew very little about engagement rings.
By the time I was born my mom had lost her engagement ring and never replaced it.
She wore a simple, yellow gold, band, she eventually lost. After that she sporadically wore random rings she bought from random stores.
The only ring that ever appealed to me as a teenager, was Mrs. TB's, it was a trendsetting, platinum or white gold, super, sparkly, diamond ring. Her ring stood out against the bulky, 80s-inspires, yellow gold wedding rings, the married women in my life wore at that point.
Since we were both teenagers, I was surprised, when my then-boyfriend proposed, and to my surprise, I said yes. It was a very casual proposal with no ring, later that day with his ubiquitous briefcase. (Weird but also endearing) he took me to a jewelry store and I awkwardly stood looking around, he eventually settled on an oval-shaped, pale blue stone with a cluster of tiny diamonds on the side in thin yellow gold. Blue was my favorite color then.
He awkwardly dropped to a knee and slipped it on my finger, it fit perfectly and so began my engagement ring saga.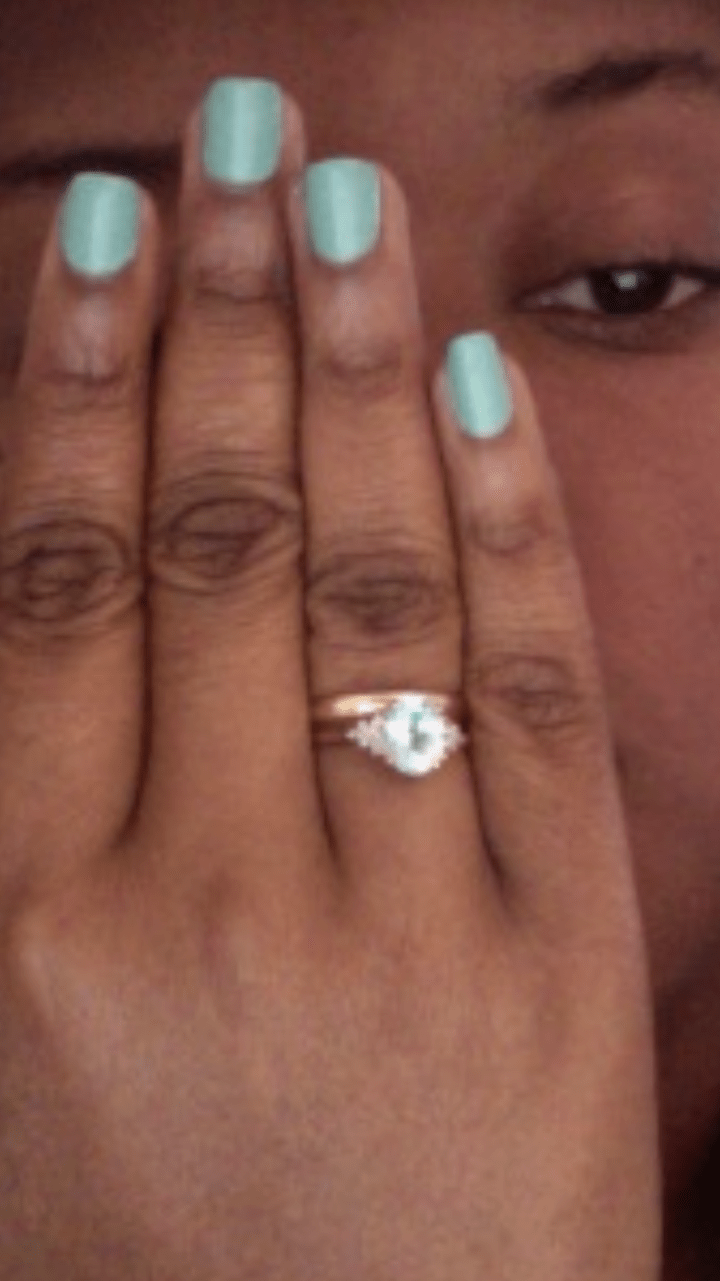 I was so young, the concept of "forever" wasn't one is spent a lot of time thinking about. However in whatever capacity, my teenage brain could comprehend it, I certainly thought I would be married to this person forever and cert that I would wear that ring forever.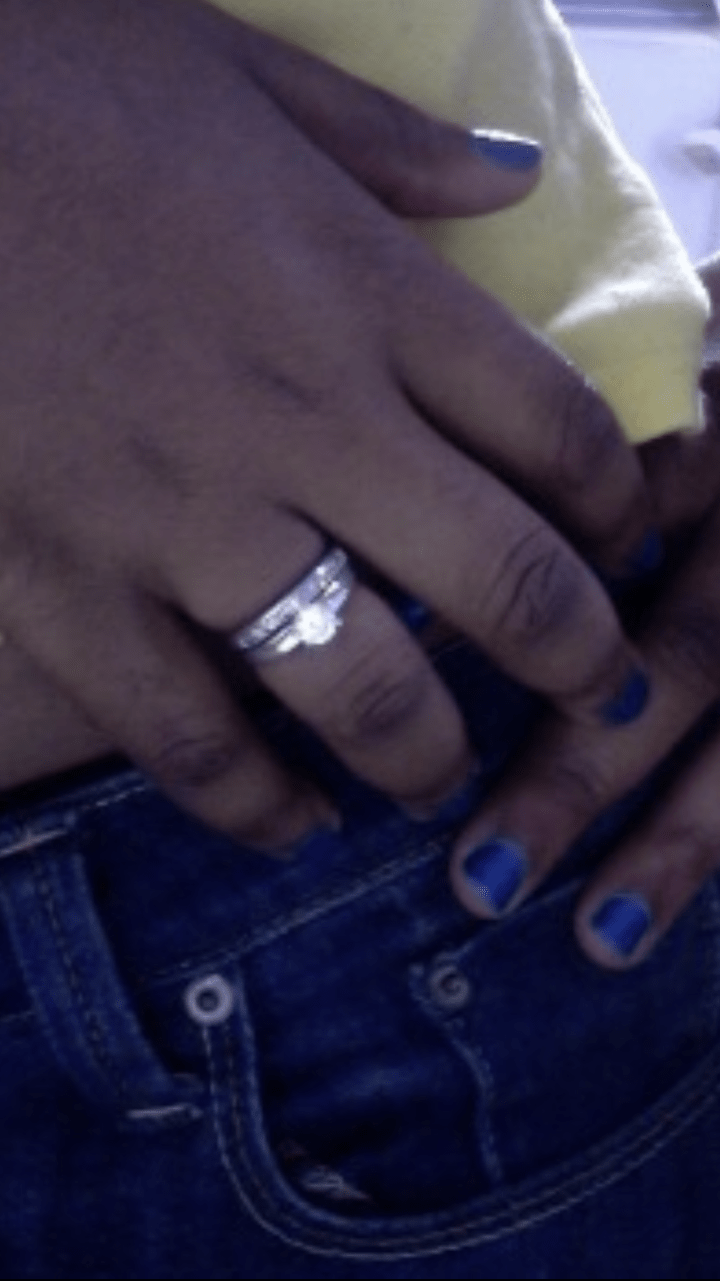 Four or five months later I was emotionally shopping on eBay when I stumbled upon a vintage-inspired Cubic Zirconia wedding ring set and immediately bought it. I enjoyed it for a while but most often I was ringless.
I alternated with the vintage-inspired eBay ring on my original blue engagement ring for about two years until I discovered a beautiful pink stone named Morganite.
Morganite is a stone of varying shades of pink, it's absolutely beautiful when you can find the perfect pastel pink shade.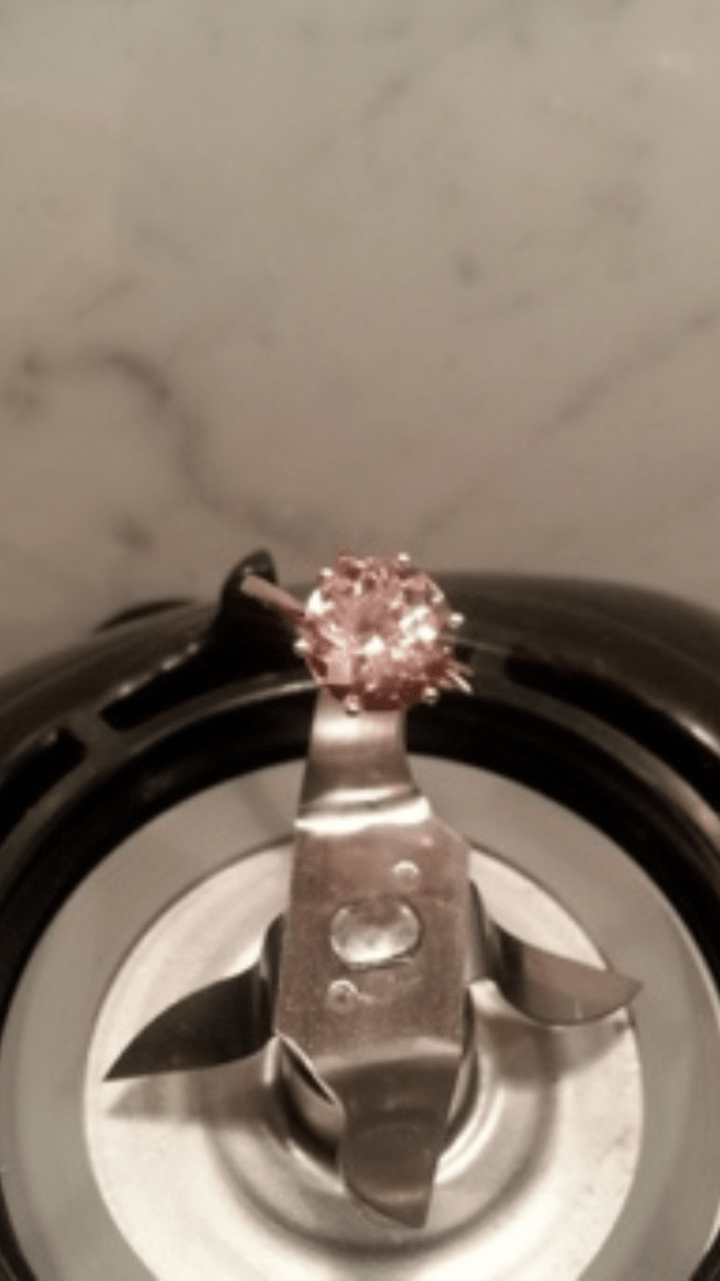 The morganite ring I found was sparkly which morganite is not known for. The shade of pink was perfection!
It was set in 14 karat rose gold and quickly became one of the favorite rings that I've ever owned.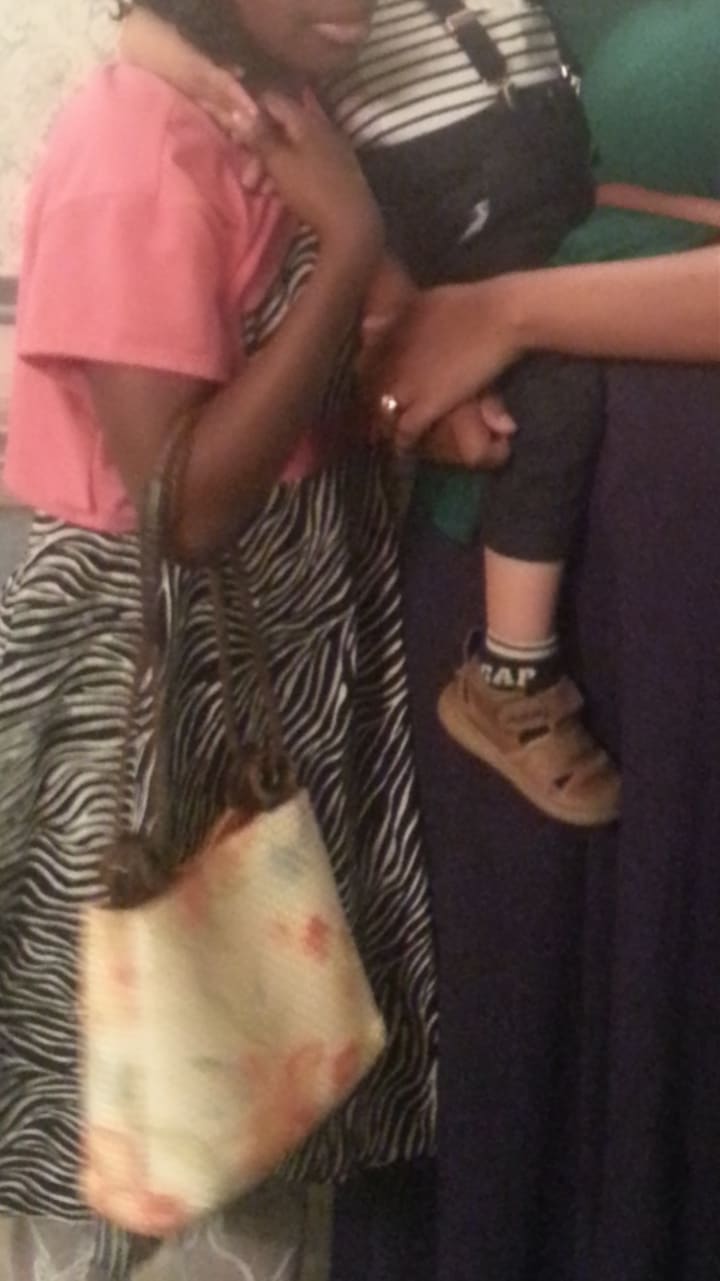 Our parting came because it was quite large about the equivalent of a 3-carat diamond ring or 9 mm. It was quite ostentatious but I thought everyone would realize it was a gemstone and not a diamond so it wouldn't get very much attention but it was the perfect shade of light pink and it did sparkle when well cleaned. People would stare at it often and that made me uncomfortable.
One day an associate of mine kept on staring at it in a really weird way, I couldn't get the image of her face out of my head I didn't like the story of her face told about what she believed about the ring I was wearing and by extension me.
Now that I am older and able to not care what people think of me, back then, I was a people pleaser, even to their unspoken expectations. I didn't want to make anyone feel weird about my ring so I ended up selling it! Sigh.
It's the one that got away. I regret getting rid of that one. It was gorgeous and I haven't come across a morganite as beautiful as that one since.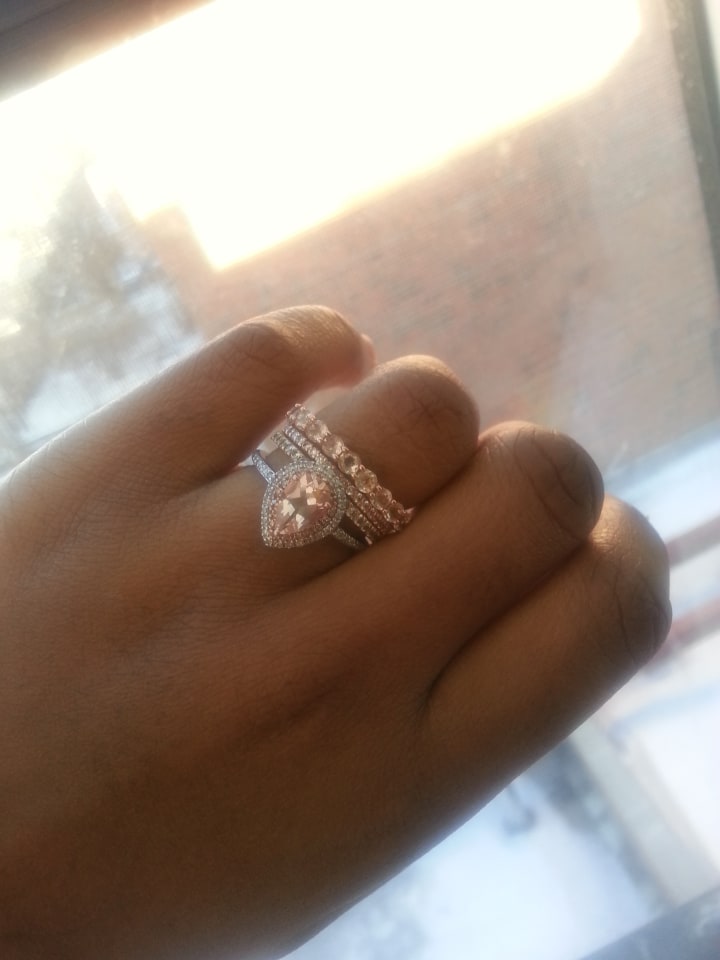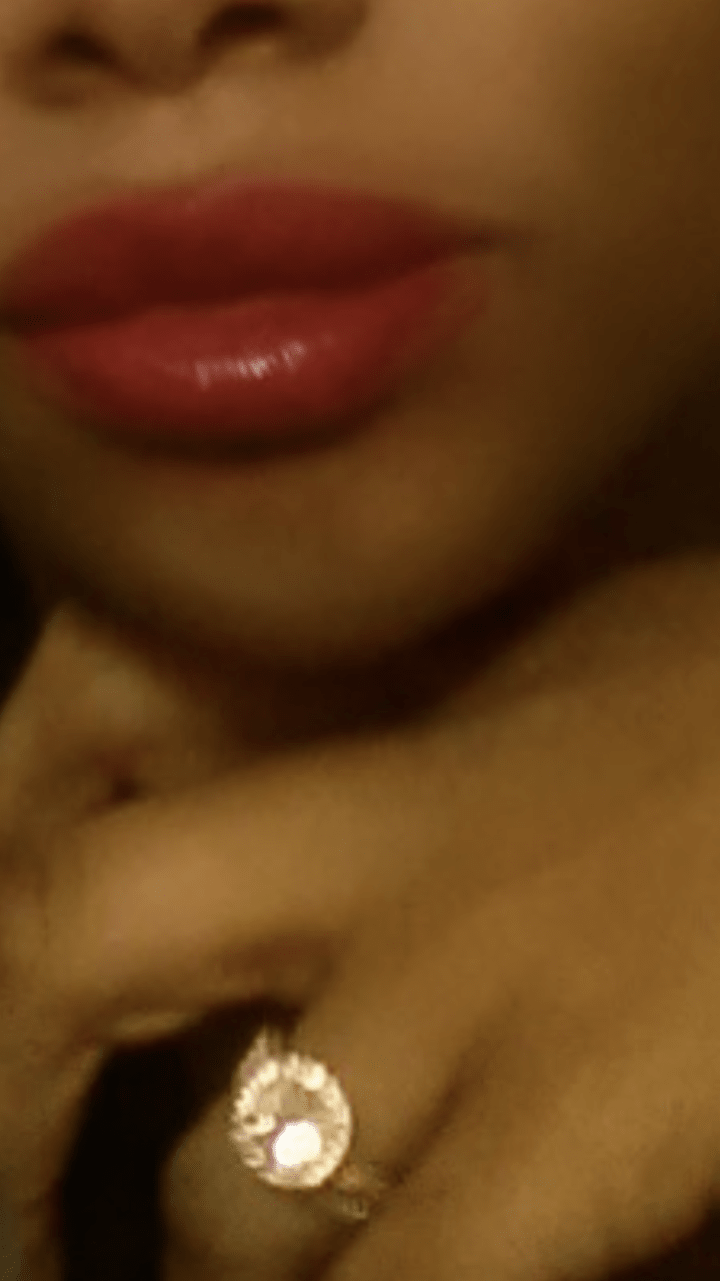 I had a few morganites after that but none of them compared to that first one and eventually, I got rid of them all.
I never again found a perfect morganite so I moved on to another obsession.
This one came to me via my grandmother in law's beautiful old European cut diamond. One night we were having dinner at my grandmother-in-law's house and the lights were very low in the kitchen for some reason and I remember her diamond sparkling in a really beautiful way that I never saw before.
I didn't want to seem weird so instead of asking her about her ring, I decided to research on my own.
I knew that she got married in the 40s or 50s and round brilliant diamonds were popular. However, the light dispersion on the diamond prompted me to research further and I concluded that the diamond was an old European cut. I loved the way they looked and their unconventional way of sparkling instantly.
I wasn't just going to go out and buy a vintage diamond they're just as expensive as new diamonds after spending hours and hours I discovered something called moissanite. Moissanite is a diamond stimulant that was originally first discovered in meteorites, today it is made in a lab and has come a long way since the first one was created.
Moissanite stones shine or should I say sparkles as Old European Cuts, the chunky facets of the OEC temper the double, refractive, fiery output of moissanite.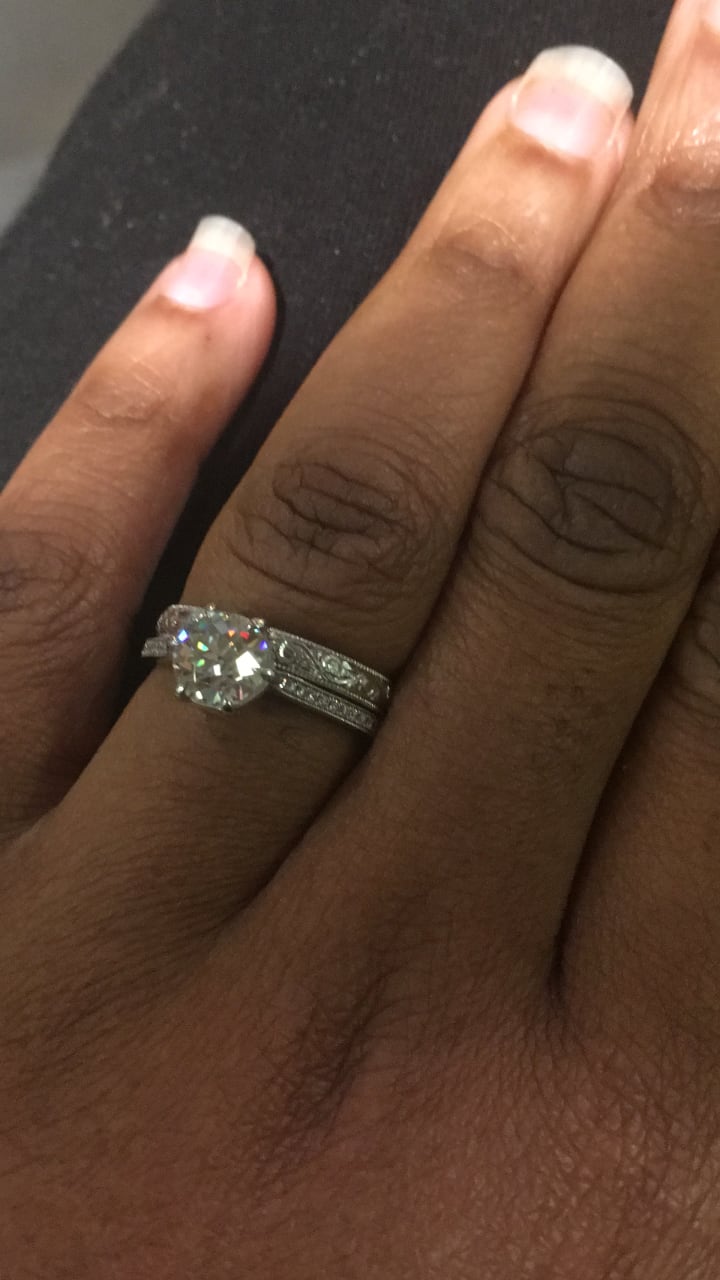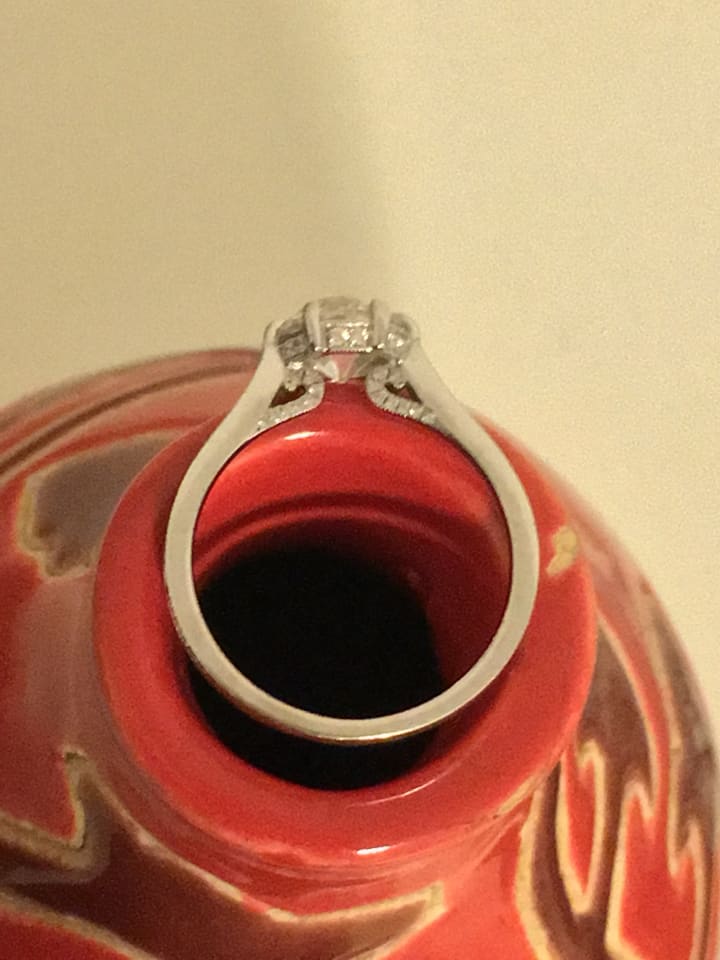 I eventually found a cheap but beautiful Old European cut moissanite, I had a setting made in white gold, a reproduction of a vintage ring. The ring was absolutely beautiful!
I had no complaints about it but after wearing it for just a few months, I decided it wasn't my style. Despite the vintage style, it somehow still felt too conventional and I wanted something more minimal, the ring was way too ornate for me.
I again sold that beauty and the search for the perfect ring that would resonate in my depths continued.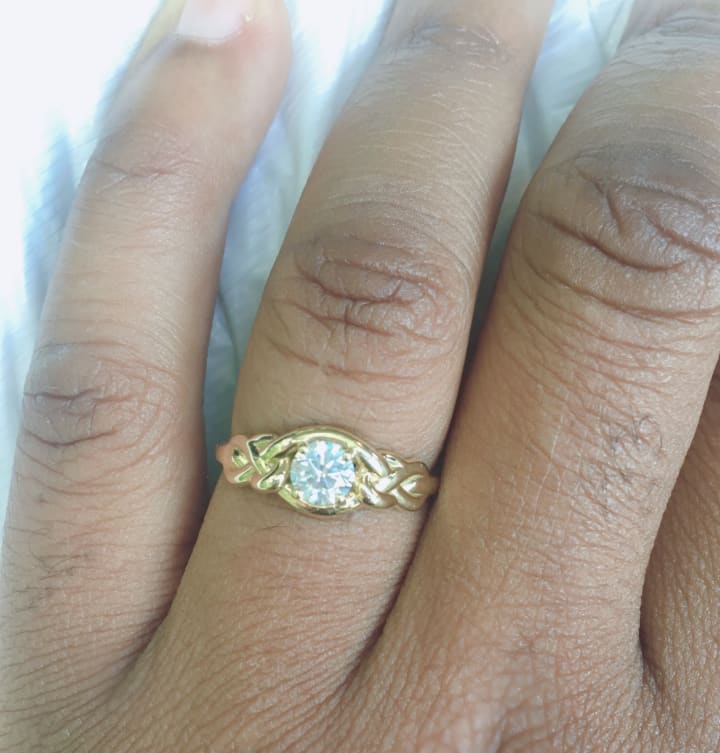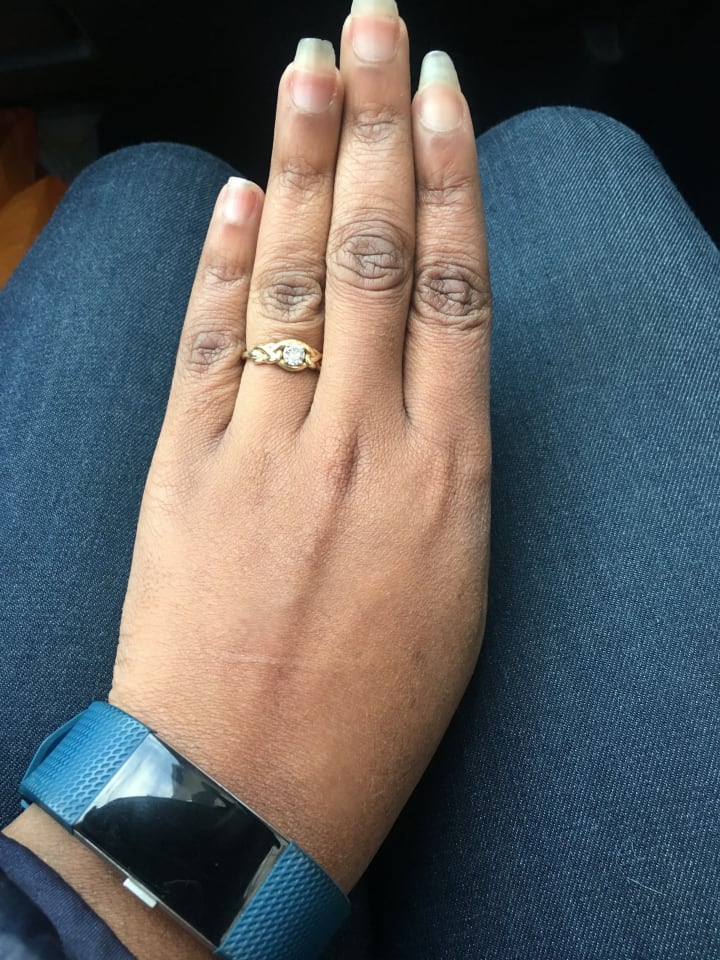 However, one day while browsing the website Gemvara.com I was reminded of a setting I loved. The ring was called the timeless knot. I loved how simple yet substantial it was. I loved the twists/knots, it reminded me of a novel I read as a teenager about a girl who had a Celtic knot tattoo.
I got the timeless knot with a perfect, D, VVS, excellent cut, round diamond in 18k gold. It was perfect for me. I never took it off until one day I did, I think I took it off in my car and I never saw it again. Oy Vey.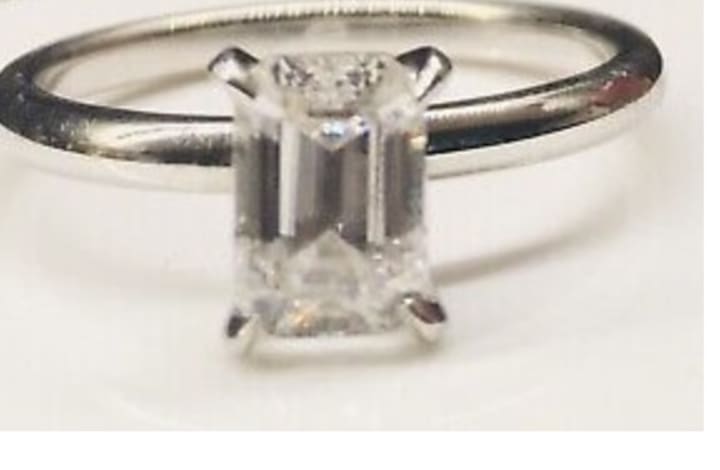 I moved to a beautiful, emerald cut in a simple platinum, solitaire setting with my new favorite ring addition, claw prongs. I stopped wearing it after a while. It just wasn't me. There was a feeling that I needed to get from my ring, it remained reclusive.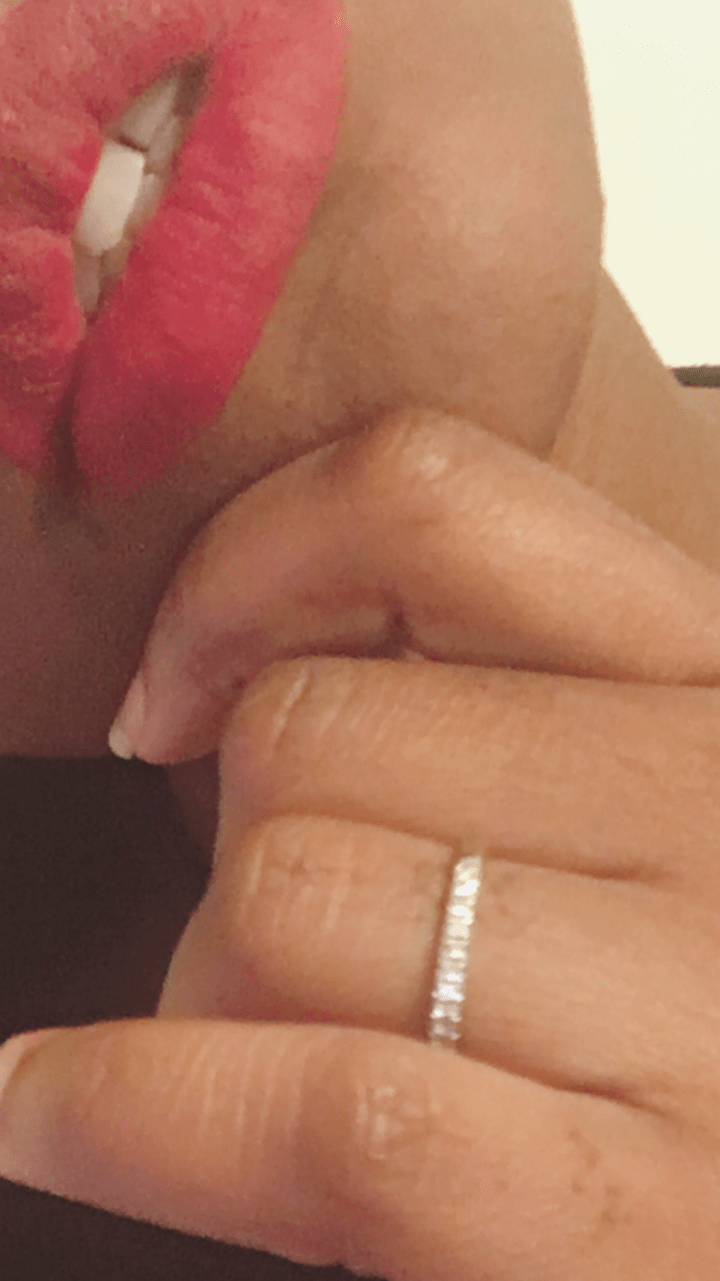 I've been wearing a simple eternity band or going ringless these days.
Of all the rings I've loved and lost, the simple timeless knot from Gemvara was my favorite. I will replace it at some point.
As I grow up even more mentally and understand myself, I am drawn to all things minimalist and living a simple life with pared-down possession. I understand that it's okay to admire and appreciate beautiful things without possessing them. That knowledge is a special kind of freedom that has given me back parts of my brain and parts of my physical spaces. After all there was a time when I had a 1000 nail polishes, 1000 pairs of shoes, 1000 dresses, etc but that's a story for another day. I am no longer a victim of consumerism and materialism. Look Ma and Pa I'm all grown up!