Foreplay, not just for sex, but also for talking!
Fortunately, after a period of career changes, Yuen Wing-yi knew how to deal with the world, and in 2001, the seventh year of their love, they entered the palace of marriage, and with their high emotional intelligence, become a model couple in the entertainment industry.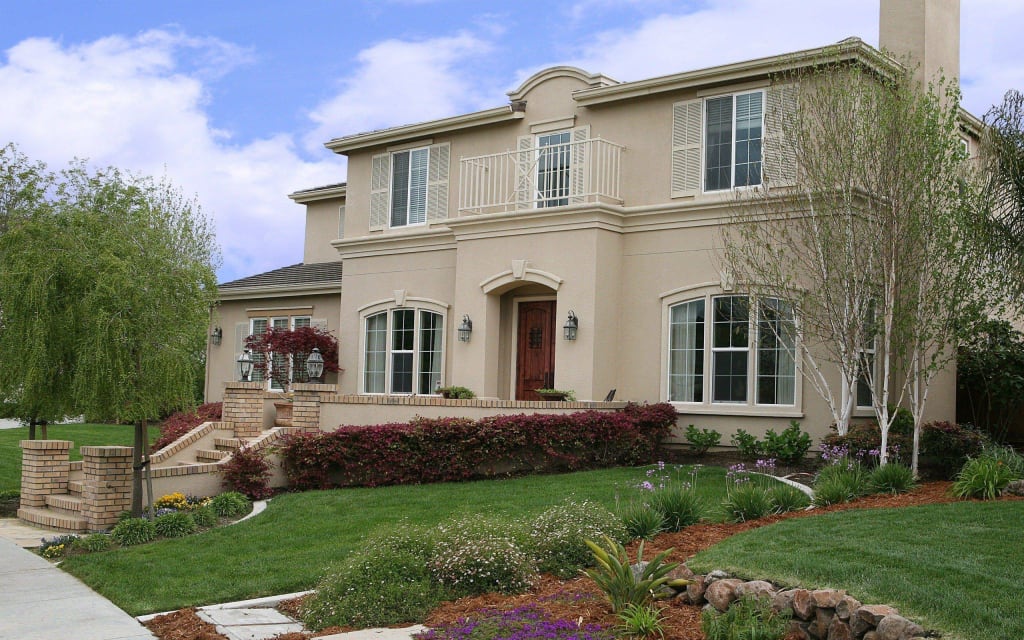 In our life, we will often meet such people, do not speak, a talk is a headache!
Take this conversation:
Wife:
"How can you take care of a child like this?"
"You don't help around the house all day, and you make a mess."
"Do you have someone outside? You always say you are busy. What are you busy with?"
.
Husband:
"Look at who's daughter-in-law, everywhere is better than you, why don't you know how to dress yourself?"
"I'm really tired of you nagging me all the time."
"You don't know what I want. I can't talk to you."
.
We all want to talk, but we are always unable to talk.
Every time you talk, you don't finish half a sentence, and the other person doesn't want to listen?
Every time I want to hear his opinion, he frowns and shuts up?
Communication is not smooth, the estrangement between husband and wife will be deeper and deeper, more how to talk about happiness?
The biggest problem now is that the person closest to you doesn't want to listen to you or talk to you.
You have been playing the lute to a cow for many years. Will you continue to play it?
The reality is so cruel, the world will always be dominated by the people who can talk.
02
Smart, emotionally intelligent women, in marriage is always the royal husband, full of confidence.
Take the well-known actress Yuen Wing Yee for example!
At the age of 19, she won the champion of Hong Kong Sister. At the age of 20, she became the runner-up of Miss Asian. At the age of 21, she won the Best Newcomer award.
At the age of 24, she won two consecutive best actress awards. At the age of 30, she married Hong Kong male god Zhang Zhilin, who harvested true love and became a fairy couple.
She was born in the police family, her father is a police officer, since childhood not only father love, her brother is more dote on her, she grew up in the family dote on protection, personality fortitude, speak directly.
It is because of her straightforward character that she "fell" at the age of 22.
Yuen, 22, has offended many in the industry for her inability to speak, with Jackie Chan once criticizing her for "not knowing how to behave."
Hong Kong media is mocking her: bad temper, low emotional intelligence, playing big!
The 22-year-old offended a lot of people, but was hidden by the company, far to Taiwan!
At the age of 23, after some baptism of YuanWing-yi domineering return, won two consecutive best actress.
In an interview, Yuen said of her former self, "My achievements are only on my lips."
"Before, I will not be worldly, will not be a man, everyone does not like, a good hand resources, by their own defeat"
Even her best sister, Wu Junru, said, "When I first met you, I really wanted to slap you in the face.
Fortunately, after a period of career changes, Yuen Wing-yi knew how to deal with the world, and in 2001, the seventh year of their love, they entered the palace of marriage, and with their high emotional intelligence, become a model couple in the entertainment industry.
In marriage, she knows exactly how to make each other comfortable and is a woman of high emotional intelligence.
In an interview, Ms. Yuen summed up the details of her relationship with Mr. Zhang in nine words, saying: 'I will directly say how I feel.'
Just know when, they have a meal, Zhang Zhilin ordered a cage of char siu Bao, also did not tube Yuan wing Yi, he finished eating. If it were you, you would think that this man is selfish, does not take care of others, and does not want to continue with him.
But Yuen Wing-yi is different. She knows that men are often children and have not learned to take care of others. If she had just started her career, she would have cursed at her. But now she is different, she knows how to express her dissatisfaction and needs with high EQ!
'If you say,' I think you should do whatever you want, 'it's an order, it's an accusation, it's hurtful, and it's hard to accept,' she says.
We should learn to express our own feelings: "I'm a little upset that you finished the whole char siu bao, because I haven't eaten it yet, and you finished this, so you don't have to eat the rest? So it won't work if you sit down, will it? Don't you want to eat with me?"
Yuen's attitude does not mean that you must change and cooperate with me, but that she just tells her feelings. I feel a little uncomfortable in my heart. You may disagree, but I will express my feelings.
The implication is that they will not suppress their discomfort, when they are not happy, they will tell Zhang Zhilin, where they are not satisfied, but this expression is usually not in public, but in private two people said, because men are face.
And Zhang Zhilin also eats Yuan Wing Yi very much this set, after all, no man is willing to guess the woman's mind in marriage. After all, guess is not to guess, and a willing to express, and emotional intelligence of the woman together, must be very comfortable and warm, this is the main reason they together more than 20 years, still love!
Some words can be expressed differently in a different way,
Some words from a man's point of view, men will think you are a good woman,
Put some words into your mouth and a man will accept you and change!
This is the charm of language. People with high emotional intelligence and good words can always make things meet their expectations. They know how to solve problems through communication and how to solve crises with their own advantages, so that they can not only fix things, but also leave a deep impression on others.
For a woman, the family is not a big deal, married to a earning husband is not a big deal. However, if she can become her husband's right-hand man after getting married, she can speak well, know how to read people, and can use language instead of long guns and short guns to help her husband lay more mountains and mountains, that is great.
Can talk, is not equal to many words, but concise, to the point, not chattering, nor rude complaint, but gentle and powerful, let people dump.
Women who can talk, think clearly, and express themselves well can be stunning even if they are plain.
A woman who knows how to speak must be a smart woman and a beautiful woman who shines brightly.
Can talk, must be a woman's top charm
Husband and wife, conflict resolution, mea culpa
Parent-child education, mother-in-law and daughter-in-law communication, interpersonal communication
...
23 practical skills, 23 exquisite audio lessons
With the shortest time, let you communicate freely
The ability to handle things with high emotional intelligence
According to the
Every time I open my mouth, I win people over!
02
Beautiful woman, have a pair of beautiful eyes, used to find the good in others; And beautiful lips to say nice things.
"-- Audrey Hepburn
As many people know, Wu and his ex-wife, Ma Yashu, had a very noisy divorce, so that many people's impression of Ma Yashu has been stuck on the unhappy woman.
I remember this scene in "Mom is Superman", her relationship with her stepdaughter seems not very good, so on the show, the stepdaughter very directly asked her: "Why did you and your ex-husband divorce?"
If someone else, they might say her ex-husband is not good, he ignored her, leading to divorce.
But Mayashu replied, "I am with your father, and I would die for him. And he would die for me. And my ex-husband, he wouldn't do anything for me, and I wouldn't do anything for him."
She didn't say a bad word about her ex-husband in her answer. But it makes perfect sense why she got divorced;
It not only gives the stepdaughter a good education on marriage view, but also avoids the media's distortion and amplification of her answer.
Such a high EQ woman, it is no wonder that her current husband, will care for her, such as treasure!
The secret of truly happily married and happy women is that they all have a good way of talking. They have a soft heart and a sense of humor. Talking to them makes you feel like spring breeze blowing in your face.
What men can't stand is complaining, what they can't resist is tenderness, what they can't refuse is a woman's high emotional intelligence and can talk.
The more you speak, the happier others will be.
The happier others are, the more they will like you;
The more others like you, the more they will love to help you;
The more help you get, the better off you'll be.
If you want to improve your expression, communication, communicative charm, have a more sweet relationship between husband and wife, then sincerely invite you to learn Pan Yexi teacher "High EQ chat".