Adventures of a Bride-to-Be: Chapter 4
The Wedding Website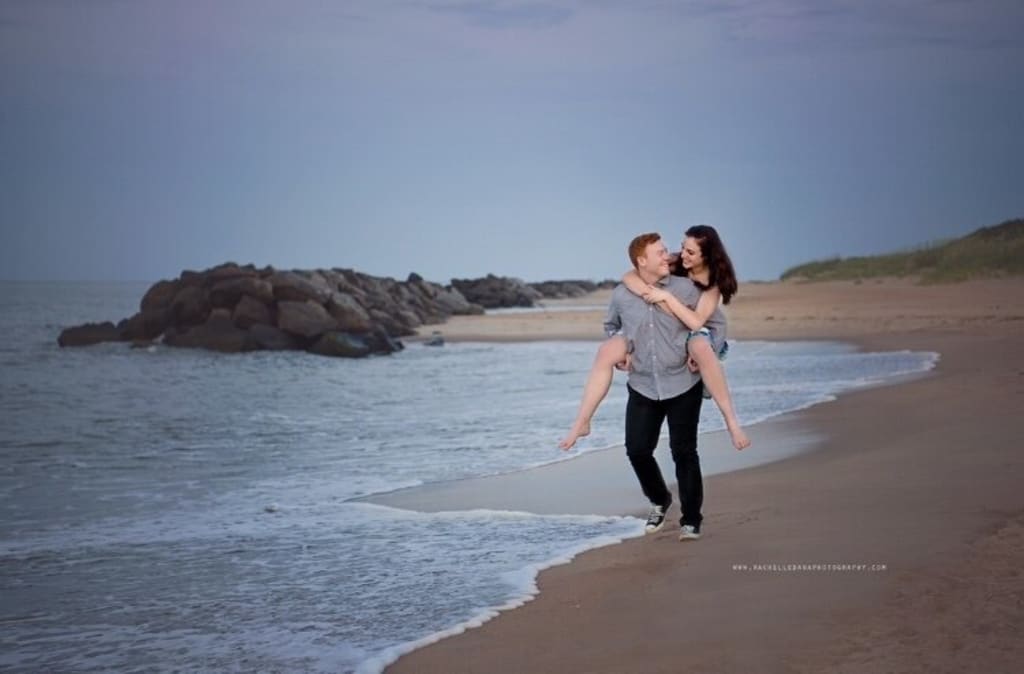 Hello readers! As I mentioned before, there are a few things I am excited about my wedding and its preparation. The very first one was the photographer. The second thing I am excited about is the website. I have always been a tech passionate, and I am pretty sure I spent way too much time creating it, but who cares, it's my wedding after all!
So I am using Zola, which is a life saver. Not only this website offers you a registry, but also the opportunity to create your very system that checks if everything is going according to plan. Guests can RSVP on your personal website, so that you can keep track electronically of who is coming. Guests can see the registry, leave a note, and reserve a gift, so that you have all the addresses for the thank you notes you will send. Finally, you have the option to email blast the entire guest list for important communications, such as last minute changes, or anything you can think of.
So what did/should I put on my website? I kept it simple and I only made the necessary tabs. Of course every page has many pictures of us because, let's face it, the wedding should be about us (I low key wish everybody could remember this). The very first page, the Home tab, is very simple: it only has our picture, our names, the date, and the hashtag. I did not want to overload guests with information as soon as they visited the website.
The second tab is the schedule page, which basically contains only the information for our wedding day. The third page is the registry. I do not have any advice for that, because I have no idea what to put on it and we basically treated it as a wish list and put in it anything we wanted but we were too lazy to buy for ourselves. We also included cash funds to pay for big expenses, such as a fence for our back yard and help to pay for my visa. We also have a page dedicated to our wedding party.
We decided to dedicate one page sorely to pictures. The remaining tabs are "Things to do before the big day," "FAQs," and "RSVP." The first tab was very interesting, because it gave me the opportunity to research festivals happening in the area, and make suggestions for our guests.
FAQs was a very interesting one, because I had to anticipate possible questions guests might have, and then try to answer in the most politically correct way! The hardest question is "Can I bring a guest?" because that seems to be the most frequent question ever. Since we started planning the wedding, people have been giving us attitude because they were not invited, or because their recent girlfriend was not invited. Or we had some guests who decided to share our wedding information to other people, as if they could invite them, and then we were the ones left behind to collect the pieces and be the mean ones saying "no, you can't come." Like come on people, weddings are expensive and we have to pay for every person coming, for both drinks and food. Weddings are not house parties where you can invite anyone you want and everything would be fine!
To sum up, the wedding website is one of the most important aspects of your wedding preparation process, because it is the to-go resource for all the guests that might have any questions regarding your big day. So make sure you are able to create a comprehensive website that could answer any question guests might have, so that nobody misses anything!