10 Winter Wedding Gowns You'll Love
Get excited! Winter wedding gowns you'll love will make you feel like you're getting married in your very own winter wonderland.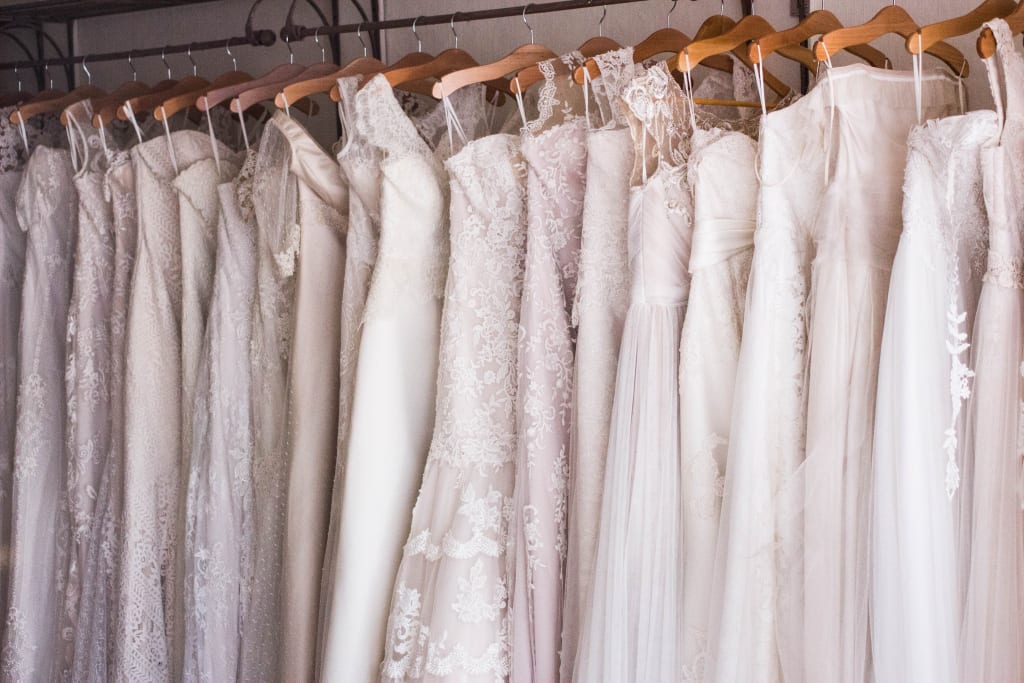 Summer weddings get all the love and attention, and winter weddings are often overlooked as a result of this. However, there are many positives to having a wedding in the winter. First of all, you will get a better rate on a venue because it is not "wedding season," and second, there are so many beautiful winter wedding gowns you'll love that may just inspire your wildest winter wonderland dreams. Even if it's not at the forefront of your mind because the time of year you'll get married seems so obvious, considering a winter wedding may just be the best thing that ever happened to you.
Oftentimes, brides choose their dress based on the theme of the wedding, and there are a number of wedding color schemes for every season available for you to choose from. I went shopping with my friend when she was looking for a wedding dress, and when we went into the bridal boutique and looked around for a few minutes, she began panicking. She told me there were too many choices, and felt like she would never be able to decide between so many white dresses. She and I learned a lesson from this experience. She was not actually prepared to go try things on yet, as she had no clue what she was looking for.
If you too are feeling lost and confused about which dress to pick, my best advice is to search online to narrow down your favorite style of dress before shopping in the stores. By doing this, you can arrive at the bridal shop and tell the clerk who is helping you at least an idea of what you want, going on from there. One of the first questions you can ask yourself is, "What kind of overall look do I want?" Another: "Am I searching for a classic wedding dress, or maybe something more unique and bold?" This question shouldn't be too difficult to answer. Every year I love keeping track of the newest fashions, admiring the new trends, especially those which might not get as much attention as the always loved summer dresses. So I decided to make a list of some beautiful winter wedding dresses, including different dress styles to show that summer weddings are not the only option.
Kimono Sleeve Dress for the Eccentric Bride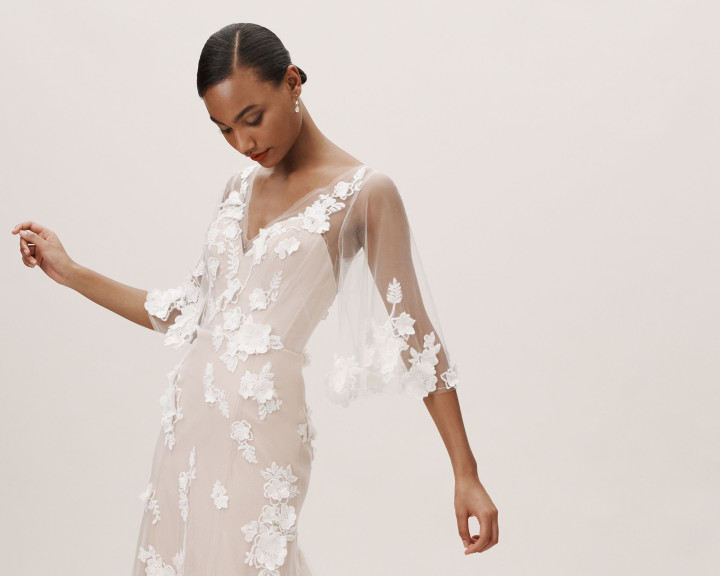 I am a huge fan of this Kimono dress. It is for a bride who is not exactly aiming to have all eyes on her, but will anyway. This simple dress will bring out the natural beauty in any bride.
This modern nude dress with white floral overlay and mesh layers is perfect for a fall or winter wedding with its kimono style, mid-length sleeves. It brings together elements of simplicity and elegance, making it ideal for the winter bride.
Off the Shoulder Long Sleeve Embroidered Dress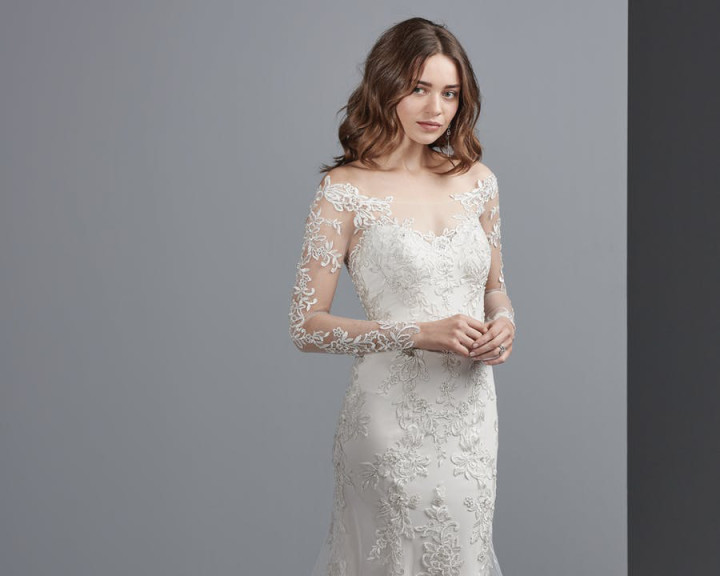 This dress is suited for those who want to pull off a more elegant bride, the back of which is as much a focal point as the front. It was put together with buttons up the back containing Swarovski crystals that are on display against a sheer V-cut out. The twinkling embroidery incorporates a magical element that will feel right at home during your very own winter wonderland wedding.
Up Next: Summoning All the Meghan Markle Bridal Vibes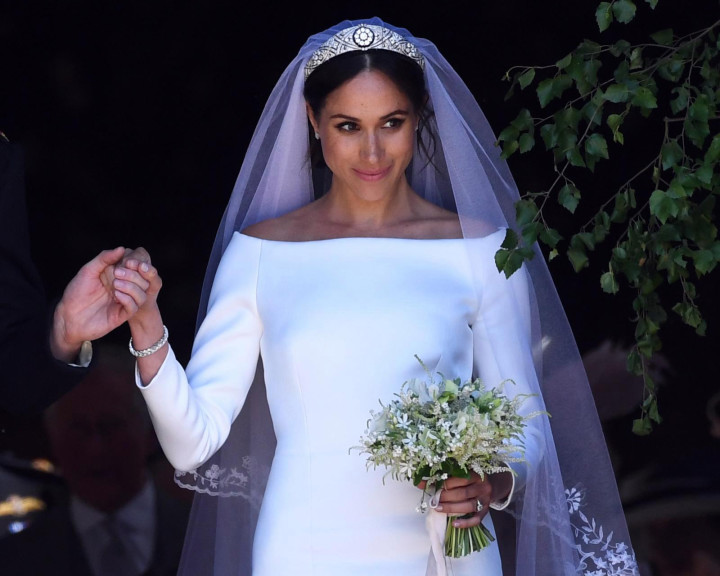 Deep V Tulle Gown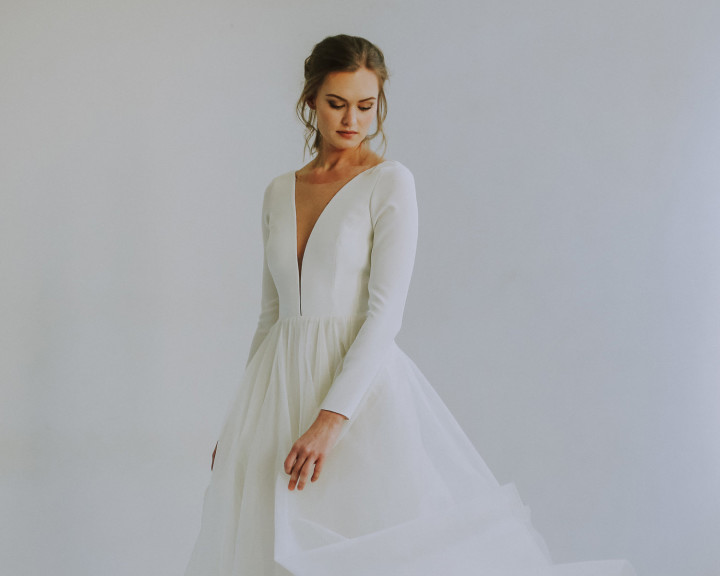 This dress is beautiful in its simplicity and modesty. The deep V and full skirt add intrigue to this dress. Meghan Markle, style icon, wore a similar incredibly simple dress herself at her wedding, and this dress actually has a bit more going on than hers did in my opinion. This dress is the most like a ball gown on this list. If you always loved dressing up like a princess, but wanted to make it a bit more eye catching, you could always add some accessories such as a beaded or sparkly belt or a unique head piece.
An Ice Blue Dress for a Winter Wonderland Wedding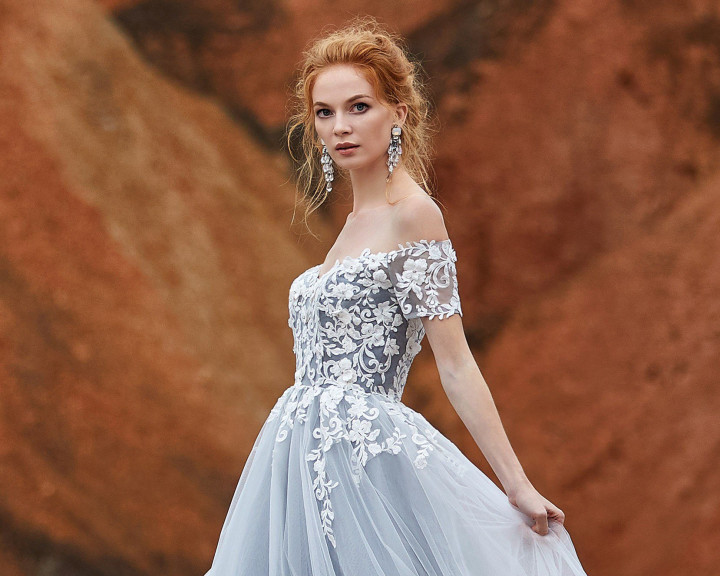 A gothic inspired, ice queen's blue dress will make you feel like you rule over all where there is snow on the ground. Over the course of the past 10 years or so, we have been getting away from more traditional wedding dresses, with some brides wearing off-whites and other brides just going for it, wearing whatever makes them feel like a bride.
While the color is surprising and modern, making it the perfect winter wedding dress for a slightly unorthodox wedding, everyone knows that an unorthodox wedding would most likely not take place during wedding season anyway.
Also, if you wear this dress, you won't be in need of something blue. This dress would be complemented by a pair of sparkly blue shoes. The bride could also incorporate white shoes and/or a veil if she wanted to if there's too much blue for the in-laws.
The Lace Dress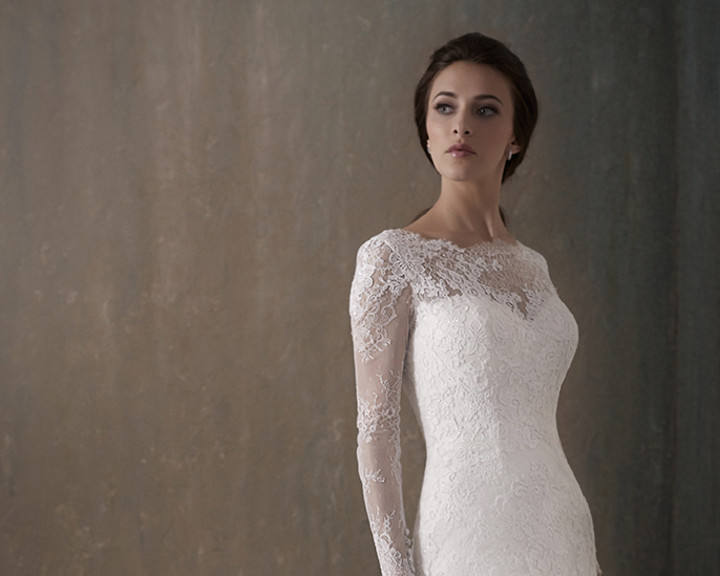 This full lace gown incorporates all the elements of a classic wedding dress, but is still perfect for the winter bride. It has long, lace sleeves, a full train, a deep v in the back, and a long line of buttons up it that will make it ideal for a classic bride.
For the Boho Inspired Wedding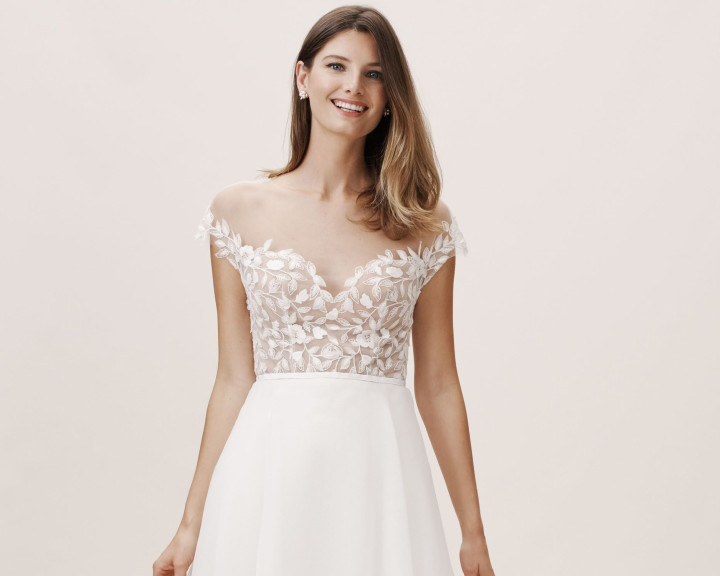 I can picture this dress at a bohemian themed wedding. This beautiful, fall-inspired dress brings the seasons together in the most magical way. This dress with leaf embroidery is perfect for fall into winter, meaning you can't go wrong walking down the aisle in October or November having chosen this gown. You should definitely even find a way to work this theme in with the best winter wedding cocktails!
If you decide to go with a short-sleeved dress like this one, a faux fur wrap will simultaneously keep you warm and match the winder wonderland theme you are searching for. Don't worry, I give some examples of warm wraps for brides below. It is important to think about a warp or coat to go with your wedding dress to assure you are warm and comfortable on your winter wedding day.
For the City Bride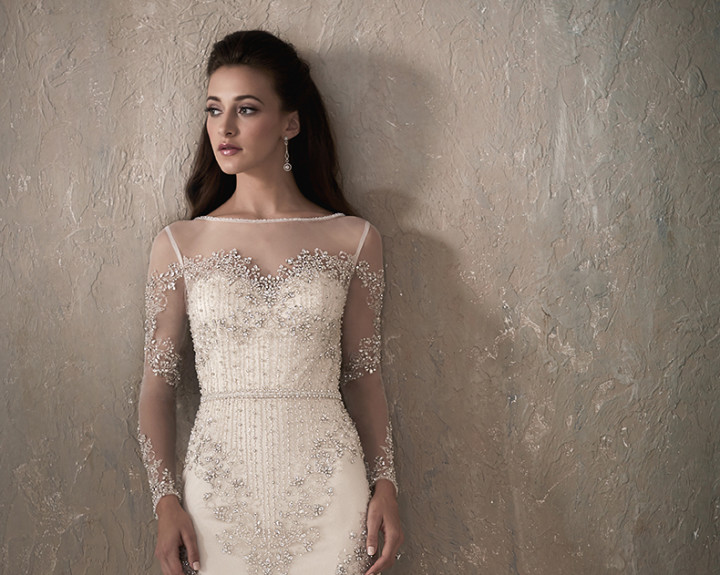 This dress is for the bride who wants all eyes on her. It is supper modern and unique in a good way. This dress has mesh sleeves, a straight fit, and has shimmering beads covering the entire dress. It manages to incorporate plenty of shine while still remaining elegant, not at all tacky or over the top.
For the Country Bride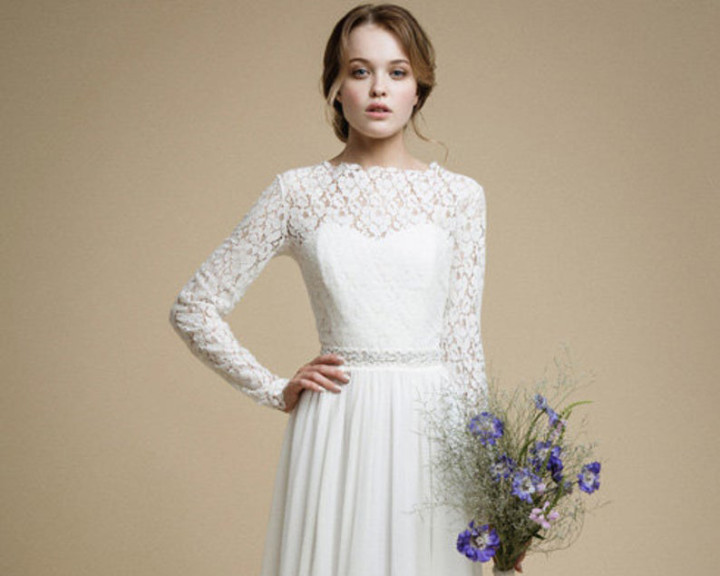 I have seen a theme of barn weddings the past couple years, and that is where I picture this dress. This dress is simple, yet includes the little details that would make it unique and beautiful in one of these more rural settings. The straight fit and long sleeves solidify its modern and traditional look, while the lace and mock sweetheart neck bring in unique elements to keep it from being dull.
The Traditional Bride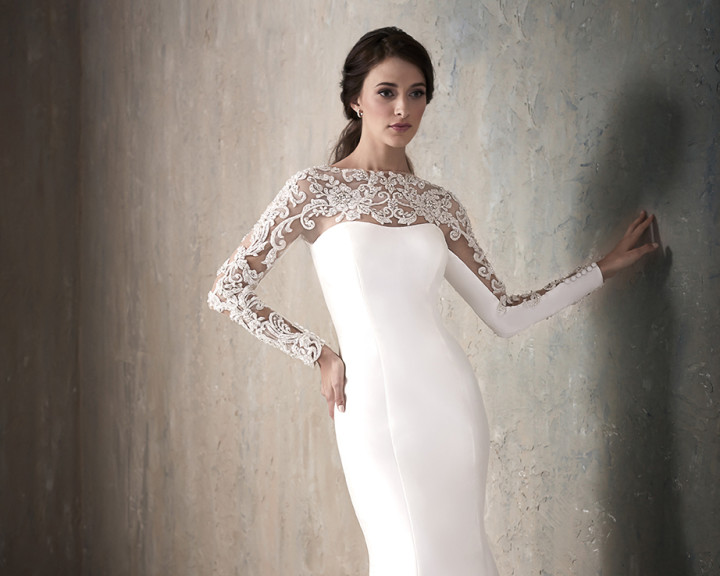 I love the beaded pattern on the sleeves of this dress. This dress manages to merge simplicity with glamour. It is perfect for a bride who wants a bit of sparkle, but still wants to remain somewhat traditional.
Winter Wedding Dress Coats
One fun thing about wearing a winter wedding dress, is that you also get to wear some form of coat to keep yourself warm. There are a few options to choose from, including coats, wraps, and capes.
This is something to keep in mind when choosing a dress. Can you picture yourself wearing a wrap or cape over the dress? A coat or wrap should complement the wedding dress, rather than clash with it; therefore, it is something that should be matched, not just thrown together at the last minute, if you really want to complete your look.
Something like this faux fur cape would be perfect over any short-sleeved or strapless winter wedding gown. Faux fur can incorporate a winter element to any look, and it is something you could wear again if you wanted to.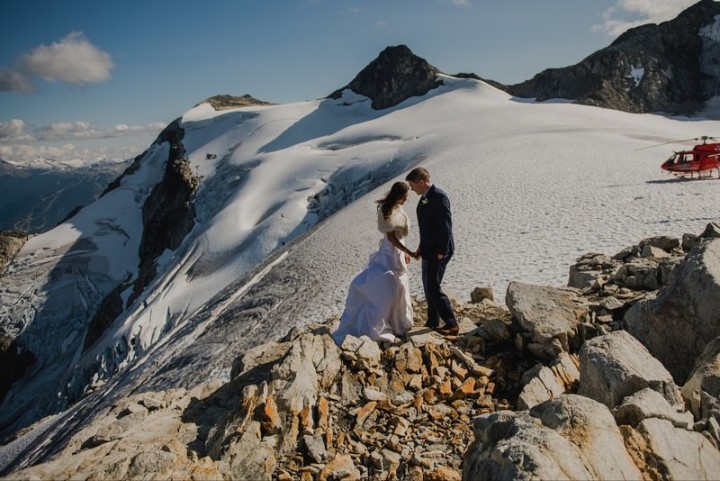 If you are truly getting married someplace cold, you might consider wearing a floor length cape. Not only will this keep you warm, but it will add to the winter wonderland theme!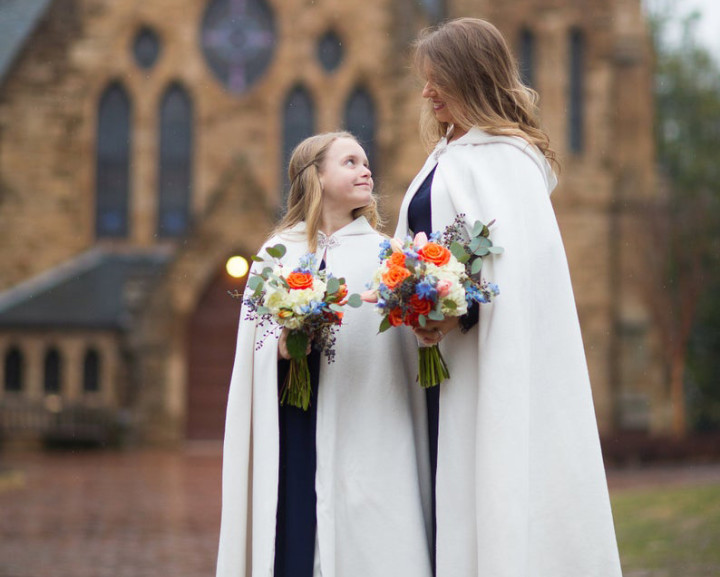 Choosing a wedding gown can be difficult for some of us who are indecisive. Sometimes you always picture yourself in one dress, yet when you get to the store and try it on, it is nothing like you imagined. That is okay. Maybe you never pictured yourself having a winter wedding, but then your fiancé thought it was a great idea. If this is the case, hopefully you are inspired by my list of winter wedding gowns you'll love.
My advice is to keep an open mind, because what matters is how the dress looks on you, not what the dress looks like within a photo from one of the best wedding photographers on Instagram to follow. Try on different styles and see which one is flattering on you before setting your mind on something. Also, bring a couple friends along for a second opinion, but not too many that it becomes hectic and unenjoyable.
Happy dress shopping!