You're the Boss of Your Body: Take Charge of Your Health in 5 Steps
Every decision regarding your lifestyle counts if you wish to take control of your health.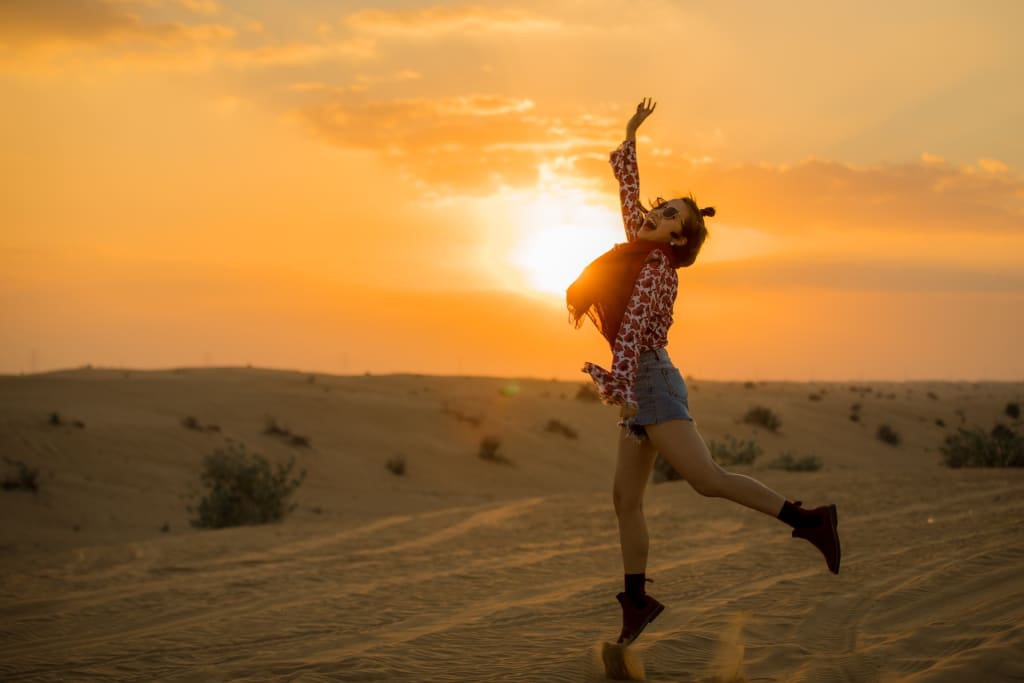 Late nights and early mornings can wreak havoc on your lifestyle. This leads to sleep deprivation and constant tiredness. A person that is sleep-deprived will eat a lot of junk food in order to feel energized and capable of doing 9 to 5. If a person repeats this on a daily basis, it will lead to weight gain, which causes low self-esteem and unhappiness along the way. In order to avoid this downward spiral, a person should first take control of his or her lifestyle.
You are the boss of your body. Every decision regarding your lifestyle counts if you wish to take control of your health. If you want to lead a healthier life, start by taking care of the following.
If you snooze, you lose
Regular sleep schedule keeps you healthy, gives you plenty of time to rest, recharge and wake up energized. Once you start one, you won't press snooze every morning. You will perform better at work, stay alert, sharp and focused. Regular sleep benefits your mental, emotional and physical health. Aim to sleep for seven to nine hours each night. For the best benefits of sleep, try going to sleep and waking up at the same time each day.
Find a stress management tool that works
Stress is a silent killer and too much of it has a negative effect on our lives. It might be the reason why you can't sleep at night. Or, you end up overeating because this is your emotional response to stress. Someone who is the boss of their body knows how to deal with this modern-day disease. So, find your own stress management tools. Being mentally stable, strong and happy should be your goal. Try meditation or journaling to banish those negative thoughts. You can also find something creative like painting, sewing or wood carving. Try gardening or join a dancing class. Just pick an activity that has a calming effect on your mind, body, and soul.
Improve your diet and nutrition
Food fuels our body and gives us energy. We should fuel our bodies for the best everyday performance. Poor dietary choices result in health issues like obesity, tooth decay, high blood pressure, high cholesterol, diabetes and others. So, instead of surviving on junk food, try cooking your meals instead. When you prep your meals in advance, you reduce the chances of eating unhealthy food, sweets and take out. Create your daily meal plans around lean sources of protein, veggies, fruit, whole grains, and healthy carbs. Also, remember to drink lots of water and limit caffein intake.
Find time for your health
If we truly plan to take charge of our health, we should stop avoiding regular checkups. We should visit our GP, optometrist, and our dentist regularly. Also, if we hide our smile due to the fact that we miss a tooth or two, it is high time to change that. Modern dentistry offers many superb aesthetics solutions when it comes to restoring one's smile. Professionals at Oceanic Dental Laboratory can help reconstruct your smile with the help of dentures or removable prosthodontics. After you finally decide to solve this, you'll feel better about your appearance and feel confident again. Once you sort all of this out, keep going to the doctors on a regular basis. Being busy or too lazy should not prevent you from getting the treatments you need.
Embrace the power of movement
Both physical exercise and non-physical activities should exist in our days. When we feel strong, toned, full of energy and confidence, our health will plummet. So, take charge of the amount of physical activity in your life to achieve the best results. Find the time in your week to schedule three to four workout sessions. It is just three to four hours of your entire week. Pick a gym near you or join a fitness class that motivates you to push through your limits. Also, include regular non-physical activities into your day. This includes walking, taking the stairs, riding a bike, standing instead of sitting. After just one month of a regular fitness routine, you will see how your body moves with ease. You won't be tired all the time or too stiff to do anything more vigorous than pressing an elevator button. Simply, find an activity you enjoy and repeat it until it becomes a routine.
At first, every change might seem hard. If we face such thoughts, we should focus on the benefits of these changes. Any change that impacts our health in a good way is worth making. So, think how these suggestions can improve your health. They will help you take charge of it and lead a healthier life.