Yoga, It's Benefits and What It Can Do for You
Article About Yoga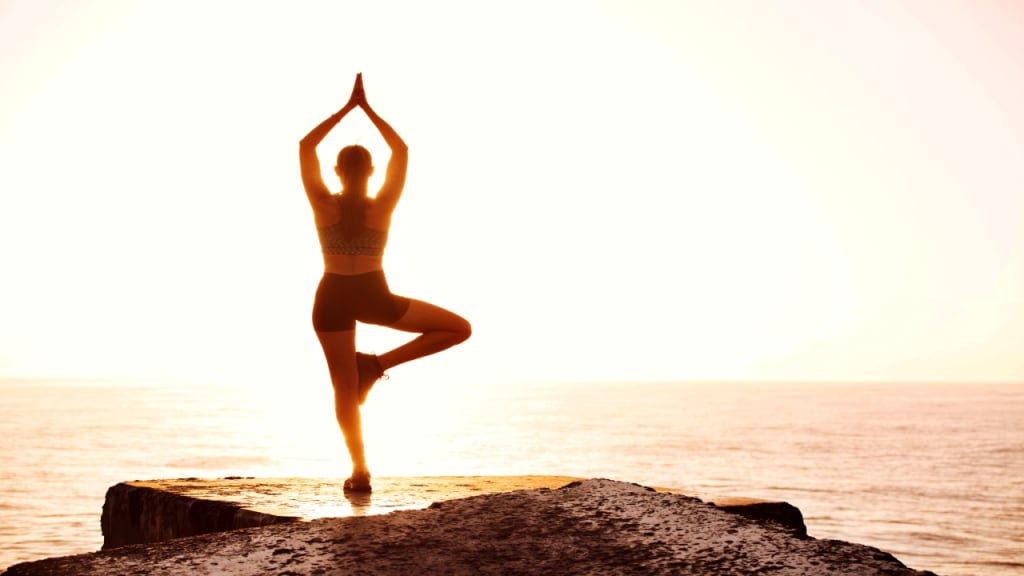 •What is yoga? Yoga is an exercise in which you move your body into various positions, in order to become more fit or flexible. It's also good for your mental health as well as your physical health.
•How can it help you? Well it will help you focus, stay centered, keeps active, and flexible, did you know that it help you in other ways too? If you're into meditation that will help stay calm, relaxed, focused, and centered. Meditation can be for anxiety or even depression.
•Did you know there is yoga for acid reflux, stress, anxiety, depression, workout yoga, yoga for your heart, yoga for sleep, neck pain, back pain, yoga for knee pain, yoga for your butt, and yoga for your face?
•There are all types of yoga to help you, let's say you want abs, you do a yoga workout specifically based on what you need. Or let's say you want do yoga to be more flexible you do yoga for flexibility. If you suffer from stress, anxiety, depression, you do yoga for stress.
•There is yoga for everything from workouts to yoga for your body, mind, and health. Whether you're a beginner, intermediate, or avid yogi there so many yoga positions or programs for you to use, it depends on what you you're looking for and what you need yoga for.
•Why is yoga beneficial to me? It increases flexibility, increases muscle strength and tone, improved breathing, energy, and vitality, maintaining balanced metabolism, weight reduction, cardio, and circulatory health, improved athletic performance, and protection from injury. May reduce inflammation, improves your quality of life, helps with sleep, reduces chronic pain, prevents cartilage and joint breakdown, betters your bone health, increases your blood flow, drains your lymph's and boosts immunity, drops your blood pressure, regulates your adrenal glands, makes you happier, healthier lifestyle, lowers blood sugar, helps you focus, relaxes your system, improves your balance, maintains your nervous system, and releases tension in your limbs, boosts your immune system and functionality, gives your lungs room to breathe.
•It also prevents IBS and other digestive problems, gives you peace of mind, increases your self-esteem, eases your pain, gives you inner strength, connects you with guidance, helps you stay drug free, builds awareness for transformation, benefits in your relationship, uses sounds to soothe your sinuses, guides to your body's healing in your mind's eye, keeps allergies at bay, helps you serve others, encourages self-care, supports your connective tissue, uses the placebo effect, to affect change.
•All people can do yoga regardless their age or mental health, speaking of mental health yoga can improve stress, improve depression, or anxiety. From kids to seniors there's yoga out there for you to try. If want some good recommendations I personally use Pinterest for my yoga needs.
•How many people out there use yoga to help them? More than 37 million people practice yoga the number of yogis in US has doubled in just a few years, meaning that now one in every ten people practice yoga. 8.7 percent of Americans are practicing yoga that's 20.4 million Americans, up from 15 million from 2004.
•Inclusion, there so many reasons and benefits in doing yoga whether it's for better health, meditation, workout, or you suffer from depression or anxiety, I personally recommend yoga to everyone especially if you suffer from depression and anxiety like I do because it helped me and I have been doing yoga for years now I love it. Should everyone do yoga? Well that depends on that person, what their needs are and if they want to get into yoga.