Why You Need to Add Turmeric to Your Diet
Versatile and Powerful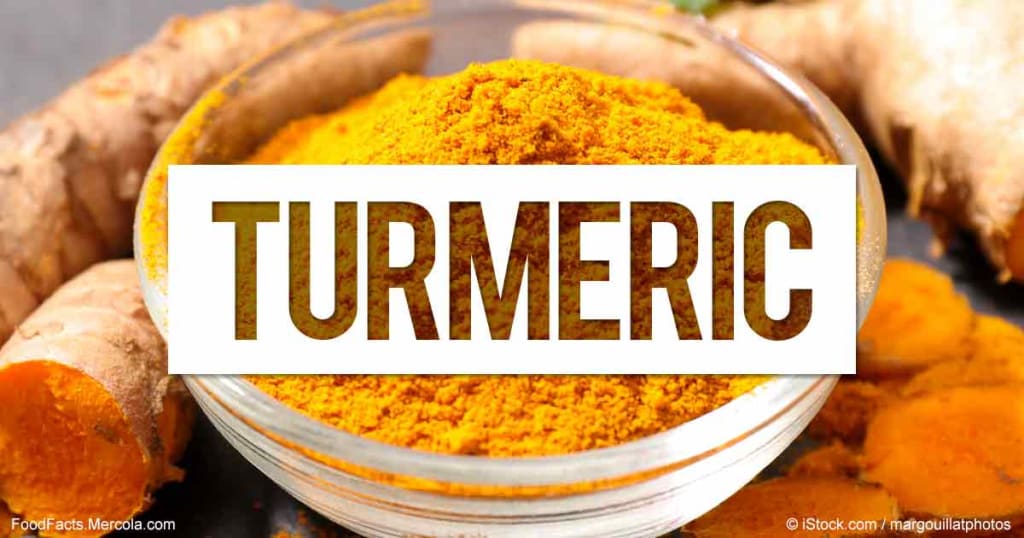 I had first heard about turmeric a few years ago while scrolling through my Pinterest feed. It was a post about turmeric tea, but I quickly scrolled past it being that I didn't know what turmeric even was. Turmeric is a spice traditionally used in the Middle East and South Asia, but has worked its way into western culture. It is most popularly sold as a seasoning or in capsules and does wonders for the body.
The first time I saw turmeric being used was by one of my uncles. He would make his own turmeric tea, mixed with lemon, honey, and a few other things to help himself and his daughters from getting a cold during the winter. Intrigued by how he used it, I searched for some sort of turmeric tea that was already made (and preferably sold in a bag) to use myself. Sure enough I found several, ordered a box, started drinking the tea every day and never turned back. Since then, I have incorporated turmeric into my daily diet. I use it to season my vegetables, ramen, and turkey burgers, and of course I still drink my turmeric tea.
There is a wide variety of health benefits turmeric has to offer. Just one tablespoon of turmeric yields nearly a gram of protein and two grams of fiber, while only being around 29 calories and having six grams of carbohydrates.
Turmeric is an amazing anti inflammatory. I often suffer pain in my joints and since using turmeric on a daily basis, I almost never feel the same pain that I used to in my legs. This is linked with cancer prevention, cancer treatment, helping to fight infections, and with the treatment of rheumatoid arthritis. If that still isn't enough to convince you to start incorporating turmeric in your diet, it also helps with cystic fibrosis, cardiovascular diseases, and neurological diseases such as Alzheimer's.
I have also heard of turmeric being an amazing facial alone mixed with water or when combined with honey. I cannot speak from personal experience, but have both read and seen online that it works wonders for reducing acne as well as reducing the growth of unwanted facial hair.
When I tell you that I have felt healthier and stronger since incorporating turmeric into my daily diet, I am not lying! Hopefully after reading this, you'll run to your grocery store, pick some up and try it for yourself! It is definitely worth the try.
If you are curious about the different ways you can use turmeric, Pinterest is a great place to look. There are several different tea recipes including this magic spice, countless recipes for all three meals, and even shows how to incorporate it into dishes such as chia pudding, fruit smoothies, hummus, soup, and even how to make a chai latte with it! Because the spice is so versatile, you can truly never get sick of its taste, which means you can continuously yield the countless health benefits of turmeric, without getting sick of the taste!
*Other said benefits of turmeric which were not listed by WebMD but are found on many other sources include the following: improves brain function, reduces cholesterol, reduces depression, increases immunity, improves digestion, "reverses" diabetes, heals wounds, delays signs of aging, aid in metabolism and weight control, blood purifier, antibiotic, heals stomach ulcers, helps cough and asthma, prevents gas and bloating, and reduces side effects of chemotherapy. Turmeric has been a well-known spice in holistic medicine for centuries for all of its healing properties and what it is known to do for the body, both inside and out.