Why should you visit a nutritionist?
Between what you hear on TV and read in the news, eating right can seem like a real challenge.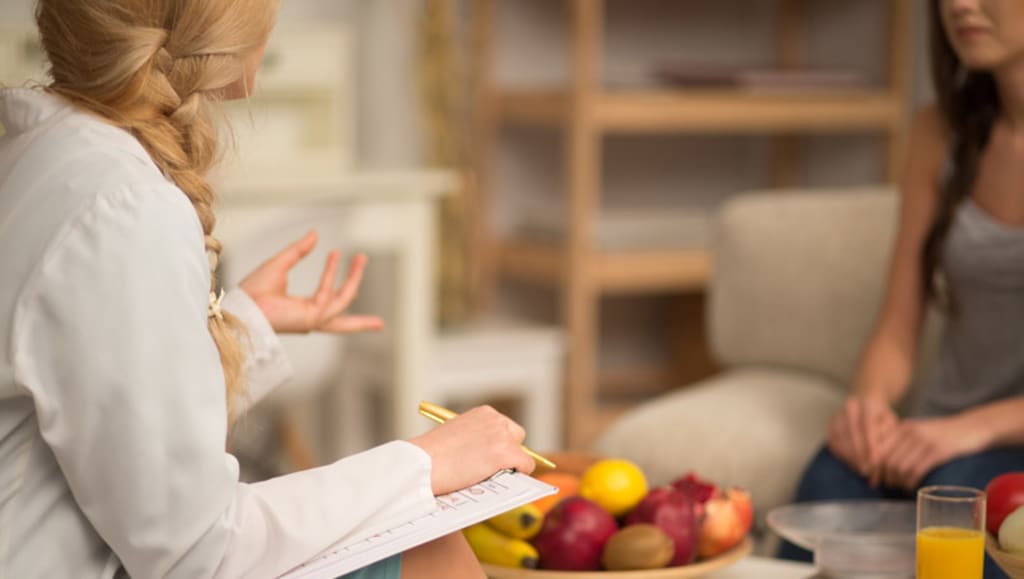 If you really want to get changes and improve your quality of life, stop following the advice of unreliable websites and let yourself be advised by a professional Nutritionist in Lahore.
Without realizing it, that moment has come when you start to worry about whether your diet is healthy enough: you look at the nutritional content of the products before buying them, from time to time you look for advice on the internet or you have started to reduce those caloric foods, Although they are appetizing because you already give more importance to keeping your line, among other things that 10 years before you did not do.
However, when they talk to you about the possibility of going to a nutritionist or dietician, to improve your nutritional habits and expand your information on a topic that really matters to you, many people tend to react in a contradictory way, thinking that it is not necessary since " There is already information on the internet", "I will ask my friend who understands for advice"or"I don't want them to make me eat grilled vegetables and turkey every day".
Luckily for us, there is also a group of people who believe that the work of a nutritionist can help them improve their diet and nutritional habits. If you are from this group, we appreciate your trust, on the other hand, if you still believe that visiting a nutritionist is not for you, let us explain below everything we can contribute.
Ten most common reasons that lead a person to consult a registered dietitian nutritionist:
1. Eat more 'head'
These specialists can help avoid misunderstandings with food, learn how to read labels in the supermarket, discover that healthy cooking is not expensive, learn how to eat out without ruining the diet or how to resist the temptations of 'snacking' in the workplace.
2. Teen problems with food and eating
The dietitian-nutritionist can be of help in the treatment of disorders such as anorexia, bulimia, or being overweight.
3. Digestive problems
Together with the doctor who treats you, the figure of the dietetic and nutrition specialist can shape the diet to prevent it from aggravating the pathology you suffer from and not making it worse by taking foods such as chips, too much caffeine, or carbonated drinks.
4. Gain or lose weight
These types of specialists may suggest additional sources of calories for healthy weight gain or a calorie restriction plan in addition to regular physical activity for weight loss while keeping your favorite foods easy.
5. Improve sports results
Whether you spend time running popular marathons, skiing or jogging with your dog, a dietitian-nutritionist can help you set goals to achieve the results you want in these sports activities.
6. Pregnancy or pregnancy wishes
Proper nutrition can help a woman get the necessary nutrients such as folic acid, especially in the first three months of pregnancy, which reduces the newborn's risk of neural tube or spinal defects.
7. Breast feeding the baby
A diet and nutrition specialist can help a mother get enough iron, vitamin D, fluoride, and B vitamins for herself and her baby through feeding.
8. Diabetes, cardiovascular problems or hypertension
A specialist in this discipline is a basic piece of the clinical care team that can help you safely change the way you eat without sacrificing your sense of taste or nutrition.
9. Caring for older parents
A dietitian-nutritionist can help with diet or drug interactions, adequate hydration, special diets for hypertension, or changing taste buds as we age.
10. Go through a gastric bypass bariatric surgery operation
Since the stomach can only handle small portions of food, it is a challenge to get the right amount of nutrients that the body needs. A dietitian-nutritionist can cooperate with your doctor to develop an eating plan according to your needs. Gastric bypass can be done in two ways. With open surgery, your surgeon makes a large surgical cut to open your belly. The bypass is done by working on your stomach, small intestine, and other organs.