Why Physiotherapy is Important?
Physiotherapists help people affected by injury, illness or disability through movement and exercise, manual therapy, education and advice.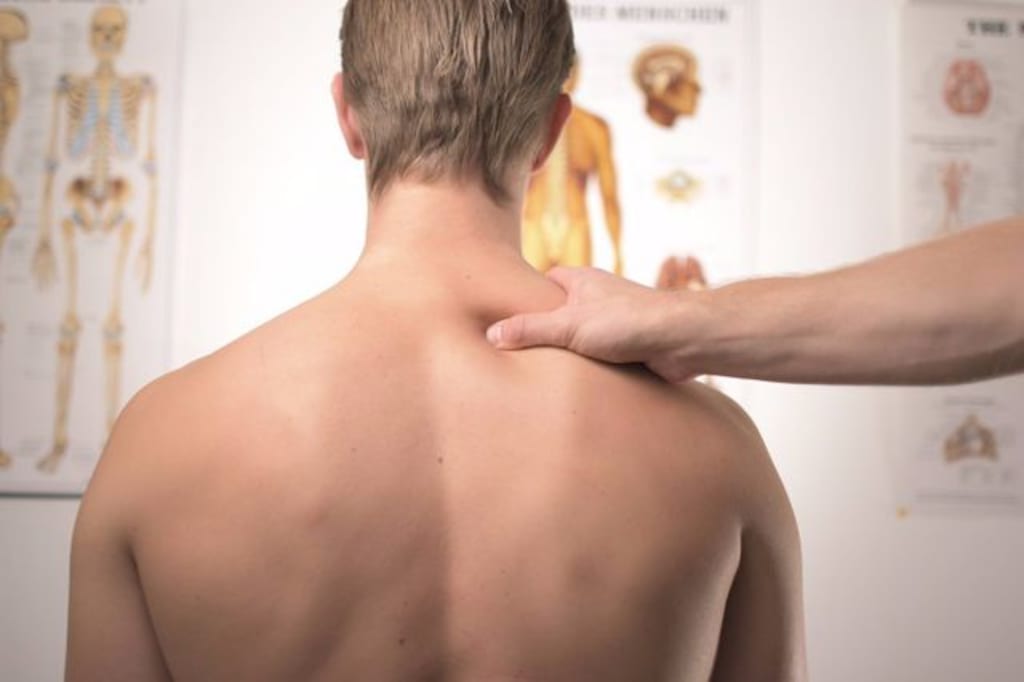 Physiotherapy is often called the art of movement. It aims at promoting the total range of mobility of the human body. The physiotherapist uses various techniques such as strength training, balance, manual resistance training, and stretching to correct movement problems and develop the ability of the patient. This approach helps people regain strength, coordination, and mobility which will reduce pain and disability.
Benefits: physiotherapy helps to avoid drug/surgery: In some instances, physiotherapy is able to prevent the need for surgery/pharmaceutical drugs by managing and treating in the early phase only. And if surgery is needed Post-and pre-operative rehabilitation programs always help in mitigating the associated complications. Physiotherapy improves the general health of individuals. It reduces pain, stiffness, and improves range of motion, and prevents injuries that could result in limitations. Many physiotherapists also teach patients to perform exercises on their own and monitor the improvement of their condition through regular assessments.
The Benefits: One may wonder how Physiotherapy benefits one may experience? As previously mentioned, physiotherapy focuses on movement control and improved performance of exercises. Besides, it improves overall physical health. There are many other benefits, one may experience while taking part in physiotherapy classes. This could include weight loss, reduced risk of heart diseases, decrease in blood pressure, prevention of diabetes, prevention of disabilities arising from orthopedic injuries, and so on.
The Facts: In most cases, a physiotherapist will recommend performing exercises and avoiding activities that aggravate a particular condition. Once the cause of the pain is diagnosed, the physiotherapist will guide the patient into a program of treatments that will correct the problem. In many cases, physical therapy is recommended first, before surgery. If surgery is eventually decided upon, the physiotherapist will then provide instructions for after-care.
The Benefits: One of the benefits of physical therapy is that it improves movement control and decreases pain. In addition, the physiotherapist will focus on increasing the strength of the muscles surrounding the injured area. As a result, after physiotherapy treatment, a patient may be able to move more easily, take up more tasks, and perform those tasks with much less pain.
The Facts: It is true that the majority of people who have undergone physiotherapy and physical therapy have seen significant improvement. However, some individuals cannot handle the stress associated with recovering from injuries. For these individuals, it may be beneficial to wait until their body has completely recovered from the injury before making any major lifestyle changes. This ensures that the body is not stressed out too badly by returning to normal activities.
The Alternative: Another alternative to physiotherapy includes lifestyle changes. If a person suffers from chronic pain, then it may be beneficial to consult a doctor about medication or other methods of pain relief. However, these methods should only be used as a temporary method until the patient feels better.
Physical Therapy and Rehabilitation:Physiotherapy and rehabilitation are an important part of the medical care process. When injuries occur, it is important to take precautions to prevent further injury and recurrence. In addition to physiotherapy, surgery is also an option to help regain mobility, correct bad habits, and correct any deficiencies that may be inhibiting the patient's ability to function. Both techniques can help a patient regain function and overall strength.
Physiotherapy is often combined with rehabilitation. This combination allows patients to address both symptoms and functional issues that may be preventing them from progressing in their recovery. This is especially helpful when addressing long-term problems. For example, arthritic knee pain may be addressed with physical therapy that helps increase flexibility and range of motion. At the same time, orthotic devices are used during the rehabilitation period to provide artificial joint protection that will decrease the risk of additional injuries.
There are different types of physiotherapy. When it comes to pain management, there are two main ways to approach this issue: external application of medications and therapeutic exercises. Physiotherapy can also involve surgical procedures such as joint replacement, capsulotomy, local or regional traction, radiofrequency ablation, and laser therapy. These methods can all be used to manage pain and speed the rehabilitation process when all other treatments have failed. However, there are some differences between these various treatments.
Physiotherapy can be very beneficial to patients with musculoskeletal injuries. It focuses on the identification and correction of mechanical factors that limit motion or restrict movement. This type of physical therapy can be very effective in reducing pain, improving movement, and preventing further injuries from occurring. In fact, if you suffer from a physical problem that prevents you from performing your regular activities, you should contact a qualified Physiotherapist to learn more about the many benefits that physiotherapy offers.