Why Is a Cup of Hot Raw Cocoa Good for Your Health on Every Morning?
Only pure cocoa powder is good for your health.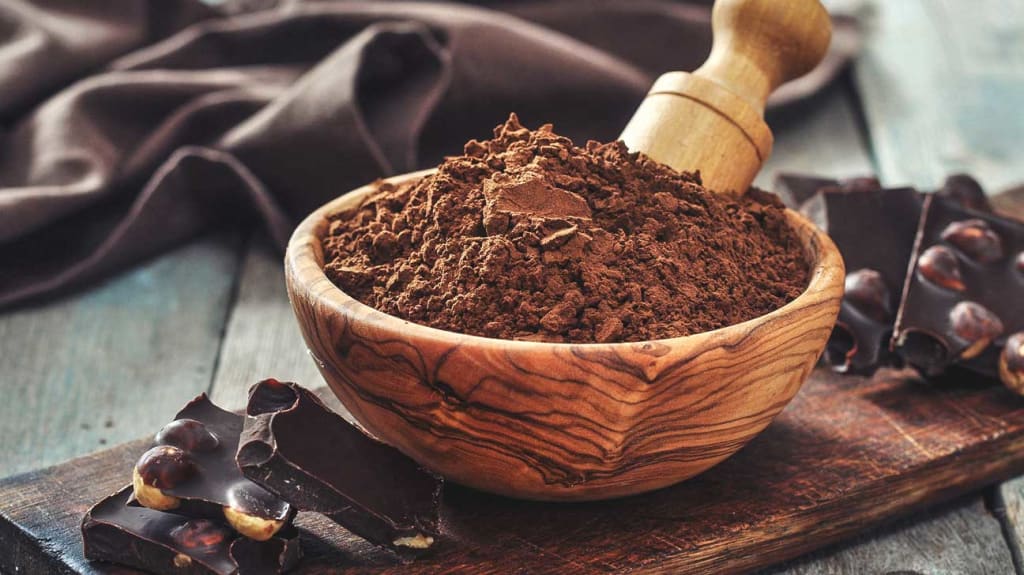 Original source
In the following paragraphs, I emphasize that you do not need to eat bacon, egg, or oatmeal for breakfast if you do not really have time to prepare ingredients. All you should have for an amazing breakfast is a cup of hot pure cocoa served with a little cane sugar, brown sugar to sweeten it. Do not use refined sugar because it contains unhealthy chemical substances, making you put on weight. Please note: you must choose pure cocoa powder which is totally bitter, not Nestle hot chocolate, neither Milo nor Ovaltine brand. Here are the reasons for my statement.
1. Heart Attack and Stroke
Drinking a cup of hot pure cocoa helps you prevent the risk of both heart attack and stroke in the morning. The rate of stroke is increasing in modern world, especially young people because they tend to burn the midnight oil frequently due to stressful life. For this reason, if you drink a cup of hot pure cocoa every morning, you save your own life as best as you can. I ensure that your heart will become stronger if you drink cocoa everyday no matter how old you are.
2. Relaxation
Enjoying a cup of hot pure cocoa step by step helps you relax in the morning before beginning a new working day. In addition to the positive impacts on slowing down the aging process, it improves the mood and possible symptoms of depression. Reducing stress and enhancing calmness are the significant role of pure cocoa.
3. Brain Functions
A cup of hot pure cocoa will improve blood flowing to your brain on every morning. In other words, daily intake of cocoa flavonoid relaxes the muscles of your blood vessel. It enables your blood supply to work better in your brain and body.
4. Weight Control
A cup of hot pure cocoa will control your weight. It contains 42 grams of low-carbon hydrate so once you drink in the morning, it keeps you full until lunch at 12:00 pm. You will not feel desired for junk food after drinking a cup of hot cocoa. As a result, you shouldn't be afraid of being unable to control your weight.
5. Type 2 Diabetes
Pure cocoa powder can prevent the risk of type 2 diabetes. Several studies found that cocoa flavanols can slow down carbohydrate digestion and improve insulin secretion and reduce inflammation. Some studies have shown that a higher intake of flavanols in pure cocoa powder can result in a lower risk of type 2 diabetes. Unlike other food, pure cocoa has the highest concentration of flavanols which significantly contribute to their amount in your diet.
6. Cancer
A cocoa-rich diet results in reducing the risks of various cancer. Cocoa and its products, such as non-alkalized cocoa powder, are one of the richest sources of procyanidins. Some studies show that cocoa procyanidins slow down different types of lung, breasts, prostate, liver and leukemia. According to recent researches, residents living in Panana drink five cups of hot raw cocoa per day and they have been decreasing the cancer rate as much as they can.
7. Asthma
One thing for sure, asthma is a chronic inflammatory disease that is life-threatening. Consequently, the creation of raw cocoa may be beneficial for people with asthma because it contains anti-asthmatic compounds, such as theobromine. Theobromine is similar to caffeine and may help with coughing. Furthermore, the amount of caffeine in cocoa powder doesn't affect heartbeat like coffee because cocoa powder only contains about 1.9 grams of this compound so you can feel better. I had this experiences before so I can be confident to ensure this.
To sum up, all I want to say is that you cannot refuse my offer to invite you a cup of hot pure cocoa because you will love it forever after sipping the first time.