When Should Someone With Dementia Go into a Care Home?
Deciding when a loved one should go to a care home is distressing for all people involved.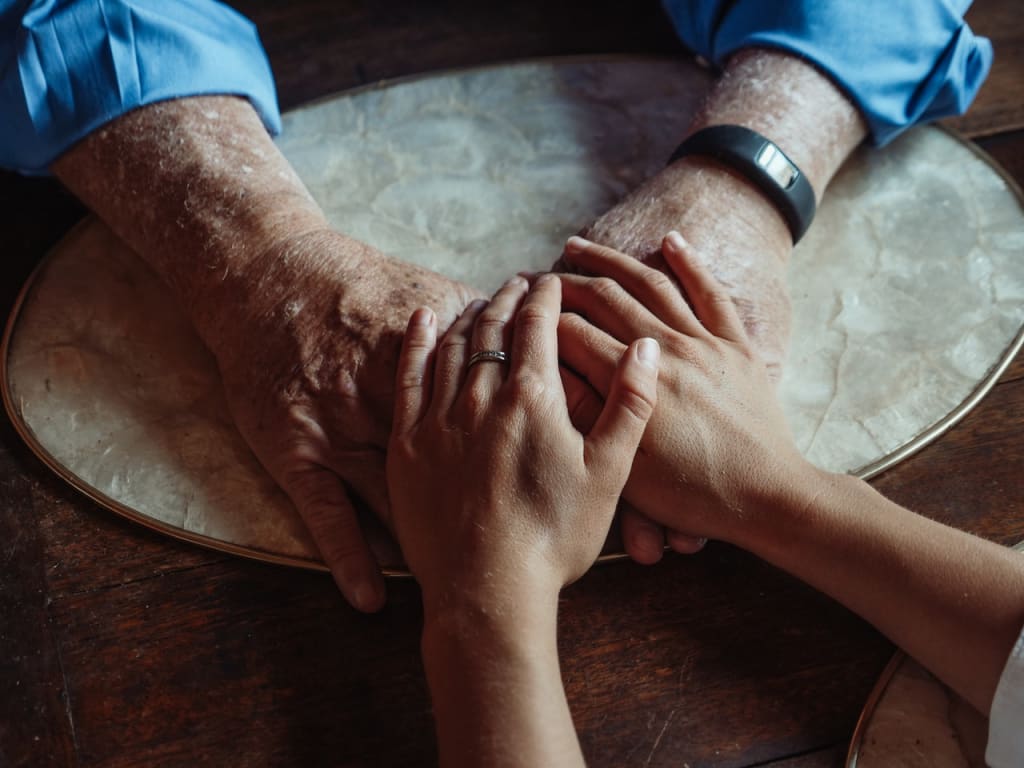 Deciding when a loved one should go to a care home is distressing for all people involved. Many people would love to take on the responsibility of caring for their family member or friend with dementia, but with all responsibilities of life, this isn't possible.
The challenges that come with caring for someone with dementia can be a struggle and worsen as time progresses. There comes a point where a care home is the best option for everyone involved, no matter how upsetting the time may be.
The question is, when is it the right time for someone with dementia to be put into care? How and who should make this decision? This is a tricky situation to deal with. In an ideal world, it would be the patient who decided when they would like to go into care, but as dementia puts the patient into a different mental state to normal, this cannot be done. It is completely normal to feel guilty and upset when this happens. Always remember that you are not abandoning your loved ones, you are giving them a better quality of life.
In this blog, we will discuss when you should consider someone with dementia going into care, who should make these decisions and when the right time should be.
If you're looking for a carer for your loved ones, take a look at Honeybee Homecare today.
When should someone with dementia go into a care home?
If dementia has got too difficult to handle for the person with dementia. For example, if they get upset or angry.
If they need more support and care than loved ones can currently give to them. At this point, they may need 24-hour care.
If the person is more consistently putting themselves in danger without realising, for example wandering off for a walk and not being able to make their way back home.
There will never be a perfect time to call up the care home, but this is the first step towards a better quality of life for both you and your loved one. If they need 24-hour supervision to make sure that they stay safe, moving to a care home might be the only option.
A great way to decide if your loved one needs more permanent care is by writing down what their needs are and whether you can give them this care. For example, you could write 'my sister needs help to get showered and changed in the morning' followed by 'I can't do this part of the week because I need to take my children to playgroup'. When you finish this list you will be able to see more clearly just how much you can provide for your loved one. If you can't provide support for your loved one, searching for a more permanent care solution, like a care home, or having a live in carer may be appropriate.
Don't feel guilty about taking care of yourself
You can't fill up another cup from one that's half empty. You need to make sure that you're looking after yourself before anyone else. If you don't then you risk not giving care at the best of your ability. Caring for a person with dementia is only going to worsen, so if you're struggling at the moment, the chances are that it won't get any better with time.
Putting your loved one in full-time care can be a huge benefit for your loved one, you, and your relationship with your loved one. Finding a suitable care home can take away some of the stress and allow you and your loved one to spend more valuable time together.
Benefits to care homes for people with dementia
24-hour support from professional staff
Care homes can supervise your loved ones to make sure they stay safe
Your loved one will be able to take part in social activities around the care home
Time spent with your loved ones will be more valuable and special with no pressure or demands
You will still be able to have a say in the way your loved one is cared for.
Who should make the decision?
Sometimes it's not possible for a person with dementia to let you know when they would like to go into care. If your loved one doesn't have the ability to decide for themselves that they should go into care, you can put a lasting power of attorney in place to allow you to make these decisions for them. You can get two types of lasting power of attorney. One is called the health and welfare LPA, which allows you to decide when your loved one should move into a care home. The other LPA is the property and financial LPA which allows you to take control of their finances and property.
If going into a care home is a last-minute decision, you are less likely to find a care home that is suitable for your loved one. Having more notice is advised as it allows your loved one to be involved and have a say in the matter as much as possible.
The decisions made should always be in the best interests of the person with dementia and they should be as involved as they can be.
Thank you for reading our blog 'When should someone with dementia go into a care home?'. If you're looking for care for a loved one, get in touch with Honeybee care home today.
advice
I am an SEO specialist and committed professional who has the ability to run remarkably successful digital marketing campaigns in the most competitive sectors, using a unique blend of technical and creative expertise.