What Are Sunshades?
And why you need one in your car...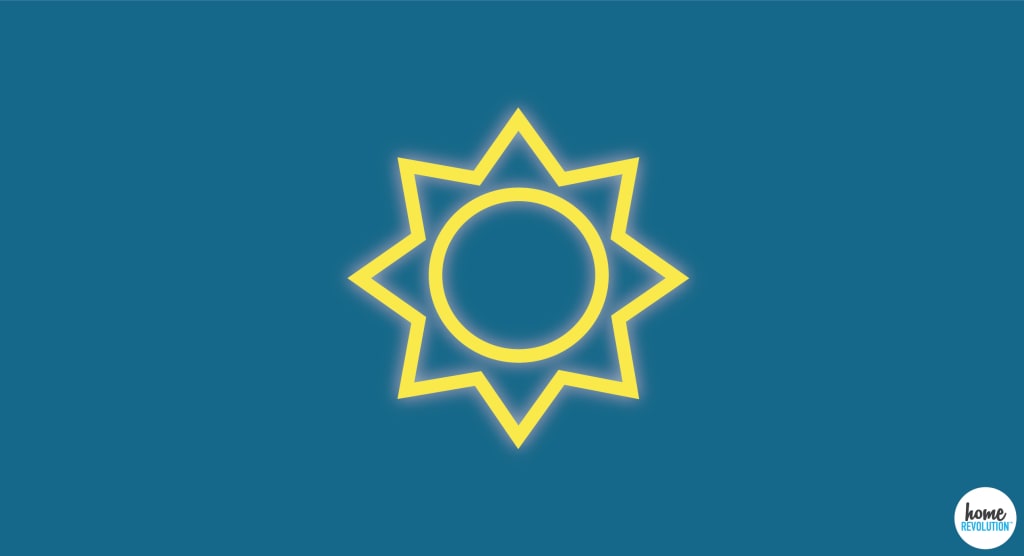 You have likely seen cars with sunshades in the back windows. You may have wondered about their purpose. Why not just wear sunglasses? What is the role and importance of sunshades and shields?
HomeRev has recently expanded our lifestyle category to include a line of automotive products! Along with cabin air filtration, you will now find two new sunshade units that protect vehicles and passengers from intense sun rays.
So why have we decided to add sunshades to our automotive lineup?
The Benefits of Sunshades
Sun car shades are protective screens that cover the car's windows, maintaining a cool, comfortable, and safe temperature of the interior of the car. The sun's harsh UV rays can sneak through windows and cause damage to the precious cargo inside. Thus, sunshades protect in the following ways:
The sun's rays can find you, even in the car. Sunshades work as car-SPF. They prevent the UV rays from directly hitting and penetrating the skin, which can cause burns or permanent damage.
These rays can also produce overheated steering wheels, seats, belt buckles, and car accessories. This can cause burns or intense pain if touched.
Sunshades work to eliminate internal heat buildup from UV rays, which can cause dehydration, anxiety, or discomfort. Shades work to create a more comfortable riding atmosphere.
UV rays can damage the interior of the car, as well. They can fade or bleach colors, warp interior equipment and electronics, and age leather seats. Sunshades keep the vehicle interior lasting longer, thus lengthening the life of your car. They also protect electronics from overheating and breaking.
Sunshades are great for kids and backseat passengers. Children have especially sensitive eyes, so they can often feel uncomfortable looking out the window with the sun shining through. Plus, you want to keep the car cool and free of pesky UV rays to protect your child from discomfort, burns, and any damage.
The Types of Sunshades
There are several types and makes of sun shields on the market. You can find sunshades for your windshield, windows, and back window. There are removable shields and permanent shields. There are those that are made from foam, polyester, mesh, and even aluminum foil! They can be attached with suction cups, adhesive, glue, straps, or clings. If you can think of it, it probably exists in the sunshade world!
But some products are definitely more effective than others. At HomeRev, we were tired of sifting through endless sunshade products that didn't seem to work or last. So, we went on a mission to determine the best make, form, and adhesive for sunshades. We discovered and created two products unlike anything else you'll see on the market.
The Cling Shadey
The first product, the Cling Shadey, is perfect for babies and children in the back seat. It is made for rear windows and created with damage-free static cling. It adheres to windows through static electricity, without that sticky residue that comes from the traditional shade's glue, tape, or other semi-permanent adhesives. The static electricity creates a secure fit without any damage to the car.
These shades are reusable, so they can easily be switched between cars and windows. They can stick for over 24 hours without any hassle of putting up and taking down.
One package includes two cling shades, folded and collapsed into a printed storage pouch.
The Sun Glove
This second product we designed, the Sun Glove, is placed over the frame of the car door. This allows for passengers to safely open their windows and enjoy the fresh air while still keeping the rays out of the automobile. This is especially great to protect the interior of the car—and even better for road trips!
It is made of a strong material, and the tightness of the stretch allows it to firmly stay in place. It comes in a zippered bag that is perfect for storage—if you ever even want to take it off your car!
Sunshades are the best way to protect your precious cargo—whether that cargo is your children or your car. At HomeRev, we are committed to making the most effective, safe products that will maintain the health of you, your family, your car, and your lifestyle.