VINYASA BLISS:
31 DAYS of Physical Fitness, Mental Health, & Emotional Wellness
Shalaina Rae Yoga 31 Day Yoga Challenge - Mid-Challenge Mini-Flow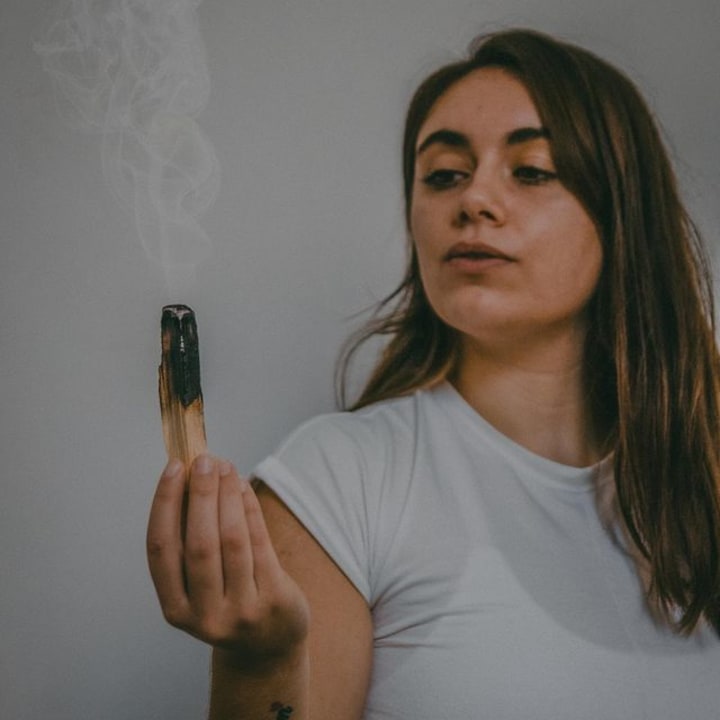 Follow the Shalaina Rae Yoga 31 Day Yoga Challenge at the following web and social media links:
https://www.instagram.com/shalainaraex/
https://www.facebook.com/shalainaraeyoga/
Welcome to VINYASA~BLISS.
My name is Kerry Sara.
I am an African American male freelance writer and yoga instructor.
I am also a wartime military veteran (N.Y. Army N.G. - Kuwait - 1990-1991). I graduated from the University @ Buffalo (UB) with a bachelor's degree in Social Science from 2004 (Legal Studies - with a Minor in History).
I obtained my certification to teach yoga in 2007 and 2008 from Open Sky Yoga Center in Rochester, New York.
From 2011 until 2017, I lived in Las Vegas, Nevada. While I was there, I began training yoga, dance, and martial arts with a small group of Las Vegas Showgirls, professional dancers, and performers.
The Las Vegas women that I trained and performed with introduced me to the concept of "Lifestyle Modifications."
In contemporary wellness philosophy, Lifestyle Modification theory posits that fitness methods and techniques could be a supplemental and remarkably effective way to treat modern physical health and mental wellness issues.
That experience began to give me a sense of the potential of using my health and wellness training and expertise to deal specifically with the unique challenges that come with living and working in contemporary society.
Consequently, I want to help develop a strategic program for mental health and wellness. The program will focus on creative therapy, yoga therapy, and my practical knowledge.
Vinyasa~Bliss is a product of my fitness training and my work as a writer over the past seven (7) years. During my documentation and journaling efforts, I wrote a lot about my psychological, emotional, and physical struggles with mental illness.
I am working with self-taught yoga practitioner Shalaina Rae Watson on this health and wellness project. I recently started following Ms. Watson on Instagram, Facebook, and YouTube.
I have also been doing Ms. Watson's #31-Day New Year's Yoga Challenge on Instagram. She is at the mid-point of her 31-Day Challenge (day 17).
I asked Ms. Watson to create a short asana flow video to mark the mid-point milestone. That video is the work product that we have inserted into the very beginning of this blog post.
We are also teaming up with Enxhi Zyko, a web developer and tech-consultant.
The three of us are interested in connecting and partnering with professionals interested in comprehensive mental health and emotional wellness programs.
We aim to develop business connections and professional partnerships with academic institutions, hospitals, educators, medical professionals, and wellness practitioners.
We also want to create webinars, seminars, and workshops on creative therapy. Emphasis will be on how we used the movement arts to heal. Enxhi Zyko will offer instruction on web promotion, marketing, and freelance work.
Physical activities such as yoga, martial arts, and dance can help people cope with the following ailments: anxiety, depression, chronic physical pain, arthritis, hypertension, and heart disease.
The medical community, mental health counselors, fitness professionals, and wellness practitioners can use the training and knowledge I have gained over the years.
Ideal attendees for any webinar and workshop we produce will be those interested in yoga, dance, literature, & writing.
We are all seeking to educate and empower ourselves through the coronavirus pandemic. We share those goals with millions of people across America and the world - whether young or old.
We believe connection via modern telecommunications and social media can help people who might be facing similar economic and social challenges that we are facing.
Thank you for your support for this artistic and educational mental health and wellness program.
Sincerely,
Y. Kerry Sara
Helping People Take Back Control of Their Mental Health, Their Physical Wellness, and Their Lives.