VINYASA BLISS
31 DAYS of Physical Fitness, Mental Health, & Emotional Wellness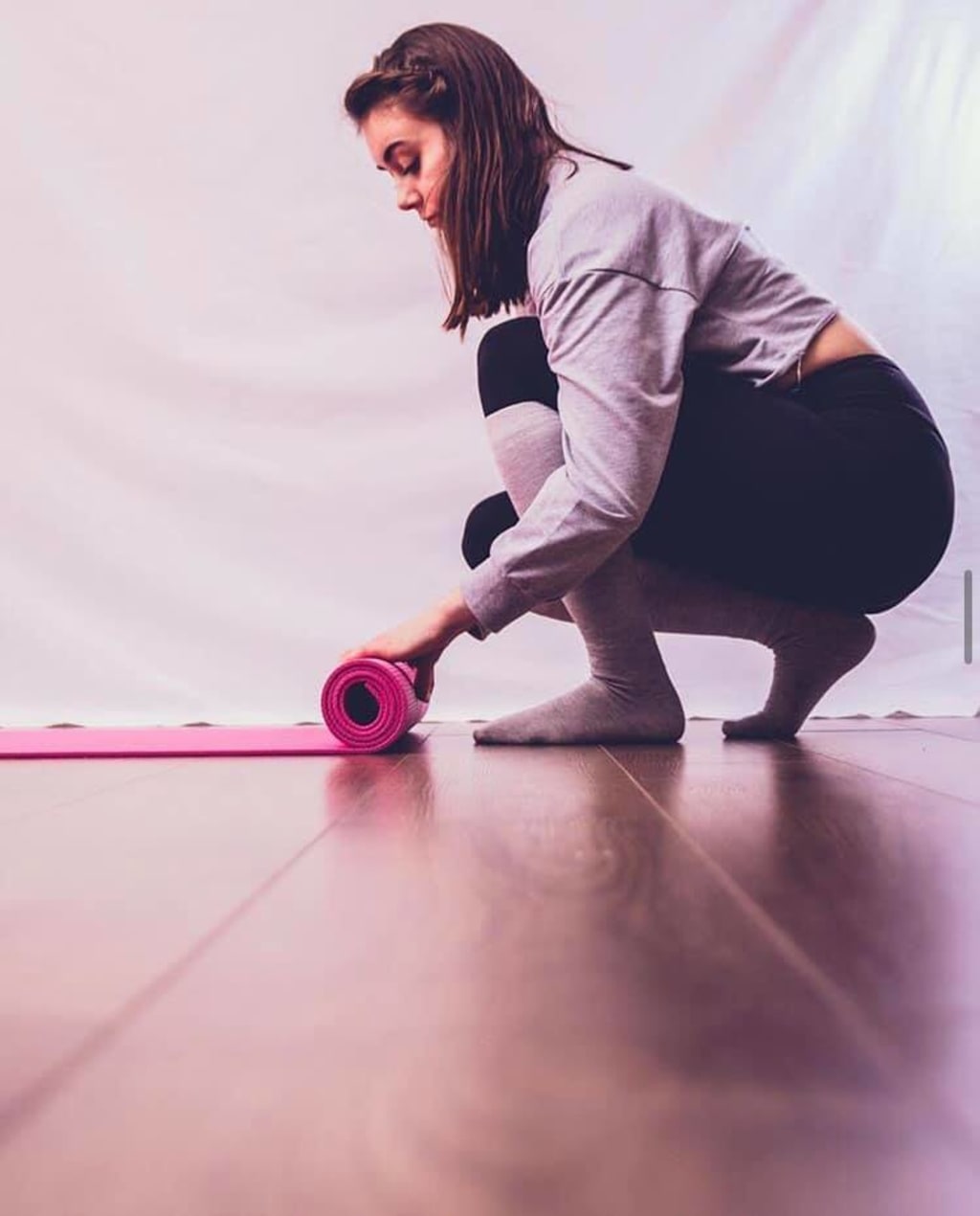 Shalaina Rea Watson
Hello, I am Shalaina.
Welcome to VINYASA BLISS: 31 DAYS of Physical Fitness, Mental Health, & Emotional Wellness.
I have been practicing yoga for the past three (3) years. I took up the practice to help my mental well-being, as yoga calms my emotions.
At the beginning of the New Year, I started a 31-day yoga challenge: New Year, New You! 😆
I have been documenting my yoga practice during the challenge on my Instagram page: @shalainaraex.
I am half-way through my 31-days, so I started this blog to publicize the yoga challenge, market my web page, and my social media pages.
I will be collaborating with Kerry Sara - a fiction author, and certified yoga teacher.
Mr. Sara is an American-born author, freelance writer, yoga practitioner, and a war-time military veteran, having served in the New York Army National Guard as a communications operator and a military police officer during the Desert Shield/Desert Storm conflict in 1990 and 1991.
Kerry Sara obtained his Yoga Teacher Certificate (200 Hours) in 2007. He does not teach very often. But when he does, his sessions tend to focus on the therapeutic aspects of the practice. His practice also focuses on social science, scientific discovery, and advancements in medical technology.
Mr. Sara earned his B.A. in Legal Studies from the University @ Buffalo (UB) in 2004. He received his paralegal certificate in 1997. He is the author of the self-published historical fictional novel "J-Villains."
Much of Mr. Sara's contributions to this blog will be about using yoga, fitness, and creative writing (via his fiction novel) to work through his severe anxiety and prevent himself from descending into depression.
I will also work with Enxhi Zyko, a web developer and tech consultant. Ms. Zyko is a tech consultant and social media manager.
The three of us will provide information on physical fitness, mental health, the gig economy, various digital platforms you can use to get jobs on the web, and preserving your sanity during the current COVID-19 social distancing and government lockdowns.
One of the best ways to take care of yourself is to engage in therapeutic exercise. Yoga is very much a health science. The practice stretches the muscles, rotates the joints, and releases trapped physical energy in the body. It can leave the body feeling open, centered, and relaxed.
Effective yoga sessions can calm the mind, increase the range of motion in joints, enhance flexibility, and relieve physical pain.
Yoga has been perfect for enhancing my physical well-being and emotional health. It has helped to calm me after many stressful days. Yoga has also been great for improving my flexibility, core strength, and providing balance to my daily routine.
The practice allows me to focus on my "inner self."
We live in a world where we are encouraged to ignore - and frequently be afraid of the benefits of physical stillness and a "quiet mind." Yoga offers positive tools, information, and practical strategies for self –definition, identity, and enhancing personal health.
My goal with Vinyasa Bliss is to help others practice yoga via my Instagram page, this blog, and the free online videos on my Youtube page.
I hope that people can use my yoga practice to help their physical health, mental wellness, and improve their lifestyles.
DAY 17 of #31dayyogachallenge - JANUARY 17th, 2021
✨ Seated forward fold ✨ (Paschimottanasana)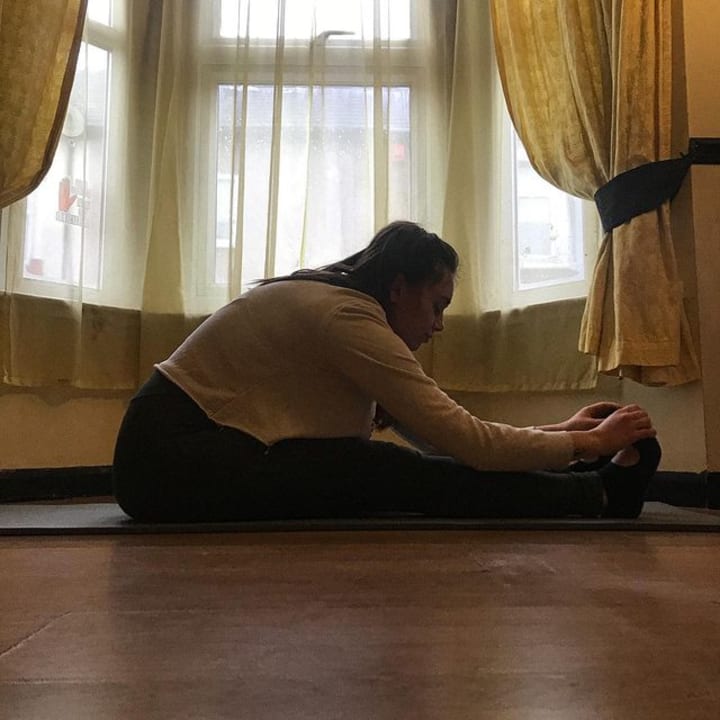 *Improves digestion.
*Provides a deep stretch for the entire backside of the body.
*Stimulates the liver, kidneys, ovaries, and uterus.
*Helps relieve the symptoms of menopause and menstrual discomfort.
*Soothes headache and anxiety and reduces fatigue.
*Calms the nervous system and emotions.
Happy Sunday! Here is to a peaceful Sunday!