UNICO Inc.
The company focuses on delivering the most effective, but also the safest supplement in the market.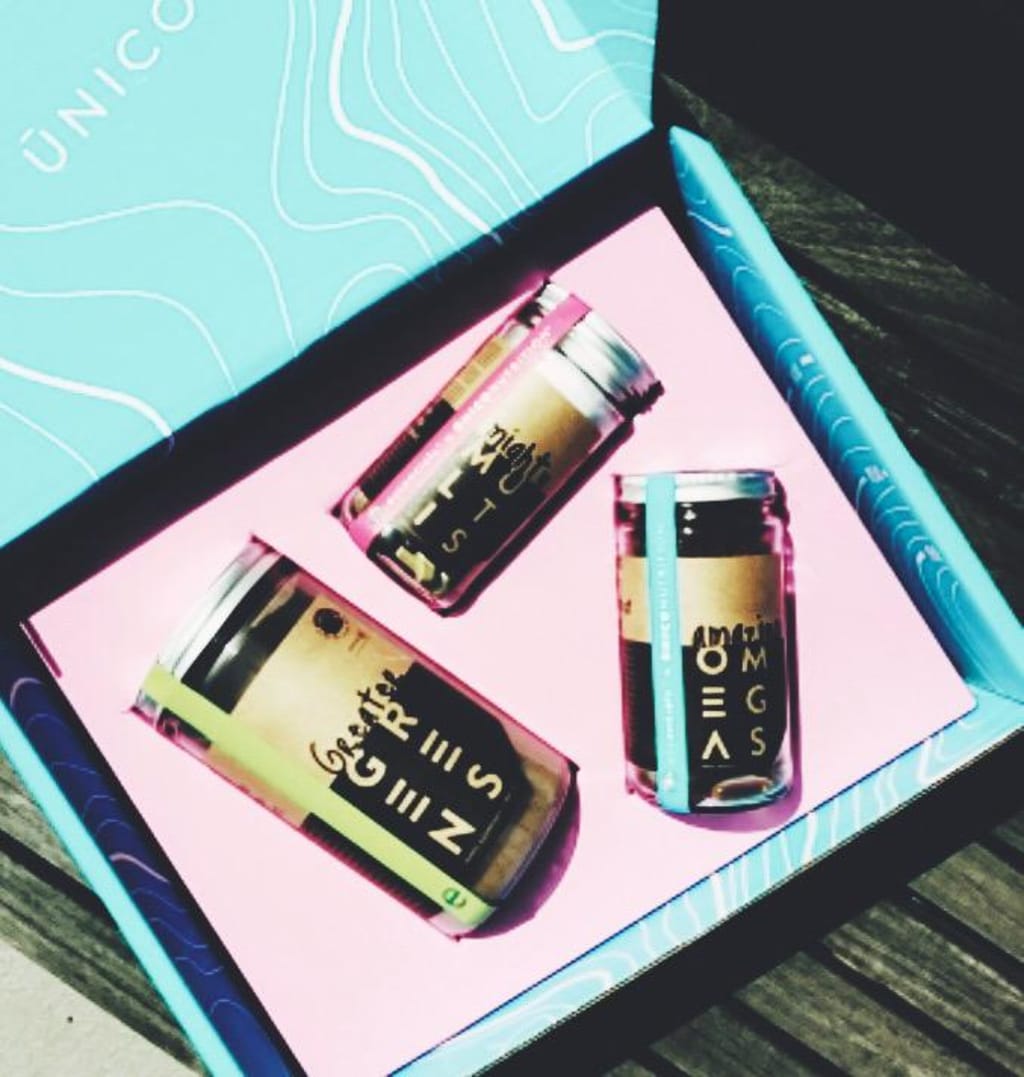 Unico Inc.'U N I C O' *(Italian) adj. : Unique, being unlike anything else.
The company is based on smart supplements for unique athletes. Unico Nutrition Inc. was found in 2012. They are the opposite of deceptive marketing and the dangers of formulated products. The company focuses on delivering the most effective, but also the safest supplement in the market. Unico nutrition cares greatly about their environmental responsibilities. Unico strongly distinguishes with four core values that inspire every stage of the business. These values are listed below.
EFFECTIVE: The company is dedicated to providing the most effective products. Every ingredient is backed by scientific research and proven to be effective for its purpose. Whether the goal is overall health, fat loss, muscle gain, improved endurance, etc.
HONEST: Unico Nutrition Inc. will always include a full label transparency on every single product. There are no blends or hidden ingredients used.
RESPONSIBLE: Unico inspiringly gives the best to their customers, employees, community, and the planet. The daily pursuit of our athletic goals is the freedom that a person often takes for granted. That is why the company pledges a percentage of the profits to the Seven Foundation. Another percentage is donated to the Invisible Wound Foundation. This foundation offers support to those who put their lives on the line to protect us.
Unico Nutrition creates an exclusive graphic design. The company decided to make their e-commerce packaging so it can be used for long after the product is received and consumed. Unico Nutrition is environmentally friendly and focuses greatly on recycling.
Essential Products
Greater Greens Vegetable Drink: This drink is infused with leafy greens and superfoods. It also helps to boost immunity while detoxifying cells. On top of that, the drink supports gorgeous skin and nails. The product is boosted with superfoods, helping to reduce stress and anxiety. The greater greens drink can be mixed with almond milk, oat milk, coconut milk, etc.
Raw Vegan Protein Powder: Most vegan protein powders may look appealing, but taste similar to sand. Unico has created a special version of protein powder just for vegans. The powder contains essential amino acids. Our raw protein is the best tasting and most advanced vegan protein from an innovation standpoint. In addition to that, we added an incredible nutrient dense blend which includes: coconut Juice, acai vide, goji, dragon fruit, prickly pear, and pomegranate.
Intense Pre Workout: This intense pre-workout version is used to gain lightning energy focus and enhance focus. The three essential ingredients used to make the blend are beta-alanine and l-citrulline. These ingredients combined can help someone go harder and stronger during a workout.
Vulcan Rapid Fat loss Agent: This fat burner gives a person subtle energy, along with sharp focus. The product contains only 75 mg caffeine/serving. Vulcan provides just the right amount of brain and energy boost to get one on top of their game everyday.
The Hydration and Recovery Drink: Reaching your goals is quicker with the BCAA endurance formula. Unico is the only endurance formula on the market made with organic coconut sugar, pro endurance, and Himalayan pink sea salt. The supplement is best taken during a workout for the ultimate performance boost.
Amazing Omegas: Our omegas are made straight from wild Peruvian mackerel. These are a beneficial nutrient for both beauty both inside and out. Omega-3s help the human heart by bringing down the inflammation. They can also help by keeping cholesterol in check. Research also shows that Omega-3 significantly speeds up muscle recovery. Omegas are amazing for keeping your joints healthy as well.
Unico Nutrition is now one of the fastest growing nutrition companies in the world. We are expecting an extreme year of growth for 2019. Over the next 12 months, customers can look forward to new product launches, refreshing enhancements to existing products, and further excellence in all areas of our business. This includes paying close attention to detail (no matter what the cost), embracing creativity, and keeping a relentless work ethic to keep improving Unico!