Understanding hATTR Amyloidosis
Want to know what is hATTR Amyloidosis and its symptoms? Check out this blog to have clear understanding of hATTR Amyloidosis.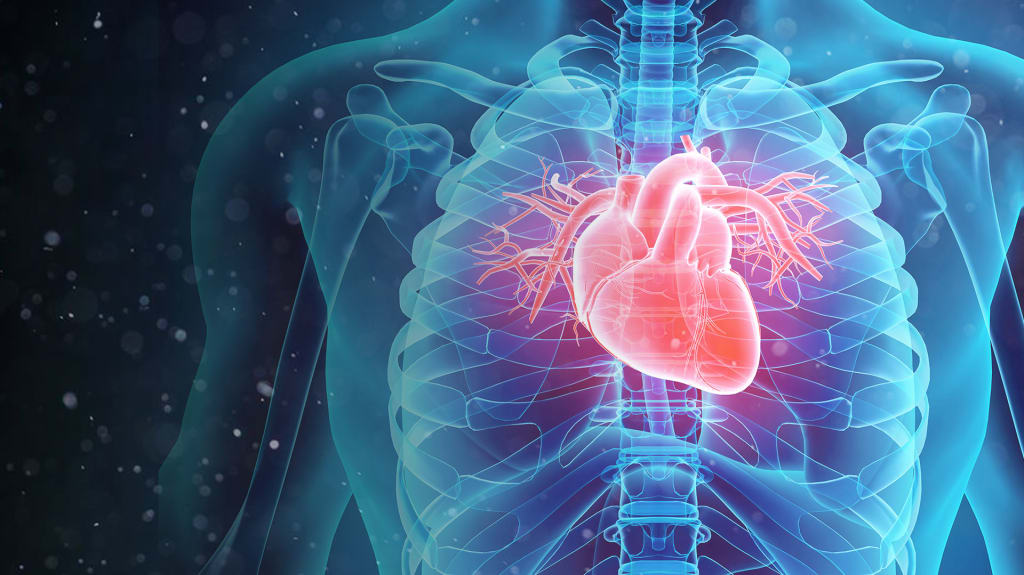 What Is hATTR Amyloidosis?
Hereditary ATTR amyloidosis is an uncommon, inherited disease that can progress very quickly and affects approximately 50,000 people in the whole world. hATTR amyloidosis occurs due to a mutation in the transthyretin gene. If one of the two parents have hATTR amyloidosis, their children have a 50% chance of inheriting the genetic mutation even though inheriting a TTR gene mutation does not mean that the child develops hATTR amyloidosis. Some types of amyloidosis occur in association with other diseases. These varieties might improve with regular treatment of the underlying disease. Treatments usually include chemotherapy like the one used to fight cancer. Your doctor will recommend medications to lower the production of amyloid and to keep symptoms under control. People may also benefit from stem cell or organ transplants.
hATTR amyloidosis Symptoms
There are numerous symptoms and signs of hereditary transthyretin amyloidosis (hATTR) and can affect major organs. While some mutations are associated with cardiomyopathy or polyneuropathy, a lot of patients suffering from hATTR amyloidosis have mixed clinical phenotypes such as cardia and neurologic symptoms. hATTR amyloidosis can produce symptoms that do not even seem related. Because every individual may experience different symptoms, people with hATTR amyloidosis are usually misdiagnosed with other more general conditions.
1. Symptoms related to the nerves in feet and hands, legs and arms:
Burning pain
Loss of sensitivity to temperature
Difficulty walking
Tingling or numbness
Weakness
2. Symptoms related to the digestive system:
Severe constipation
Diarrhoea
Vomiting and nausea
Unintentional weight loss
3. Symptoms related to the heart:
Fatigue
Shortness of breath
Leg swelling
Palpitations and irregular heart rhythms
4. Other symptoms
Abnormal sweating
Sexual dysfunction
Dizziness upon standing
Urinary tract infections
This is not the entire list of hATTR amyloidosis symptoms that people may experience. The symptoms of hATTR amyloidosis may differ widely among people with the condition and even within families. Different individuals experience different symptoms. The age at which hATTR amyloidosis symptoms start showing ranges from the mid-20s to mid-60s. Considering that the symptoms of hATTR amyloidosis are likely to worsen over time, it is essential to consult your doctor about them as soon as you start experiencing them. Since the symptoms of hATTR amyloidosis do not always start to show in one particular organ, the systematic nature of this disease is usually disguised. Hence, it is essential to look for gathered red-flag symptoms.
How Is hATTR amyloidosis Diagnosed?
hATTR amyloidosis is generally misdiagnosed because the hATTR amyloidosis symptoms may seem similar to those of other less serious conditions. In endemic regions, it is easy to diagnose hATTR amyloidosis where positive family history is frequent. However, diagnosis is evidently more difficult in non-endemic areas, where it can be lingered on for 4-5 years as a result of a few factors, particularly if there is no family history. You may want to consider gathering your family's medical history and tracking your hATTR amyloidosis symptoms to help your doctor decide what the right course of action is. If your doctor speculates that you may be at risk for hATTR amyloidosis symptoms, they may ask you to go through the amyloidosis diagnostic process to confirm a diagnosis.
Effects Of hATTR Amyloidosis
The symptoms of hATTR amyloidosis can generally have an influence on your day-to-day activities. It is necessary to keep track of any difficulties you are experiencing so that your doctor has as much information as possible in order to make a precise diagnosis. If you are experiencing any hATTR amyloidosis symptoms, or if you have a family history of hATTR amyloidosis, you can take a risk survey on your own at hattrfounders-por.com. This website has proved to be extremely useful as it has literally everything you need to tackle hATTR amyloidosis. Take the survey at home now and prevent your condition from worsening.
health
Maria Scott is an health representative at hATTR founders. hATTR Amyloidosis is a rare and fatal disease. Fill in a risk survey form today & find out symptoms, how to diagnose & what are the treatments for the hATTR amyloidosis.