Tune Out the Chatter and Find Your Happy Place
Inhale, Exhale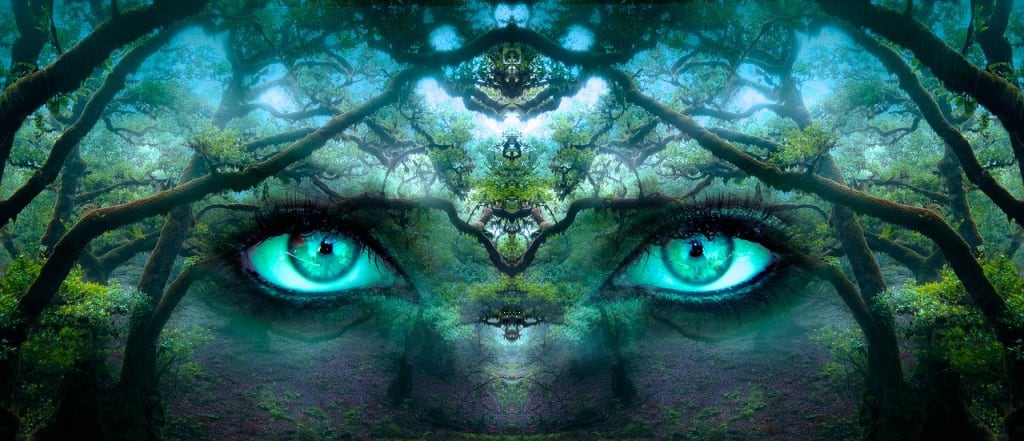 Image by Stefan Keller via Pixabay
Between social media and breaking news, we receive so much information that the constant bombardment drains our energy. Add social distancing to the mix and the fact that many of us aren't working at the moment, and it's easy to see why we lack our usual enthusiasm.
Consequently, we forget to take the time to allow ourselves a moment to just be, with no other expectations. No wonder that the number of people exploring ways to meditate has tripled since 2012. And the need to find balance seems more important now than ever.
While exercise is an excellent way to re-energize, tuning out the constant chatter is essential. I started noticing how emotional I become when I've spent too much time scrolling through my Facebook feed. Since I work in media, I'm acutely aware that marketing and advertising manipulate us through images and headlines that trigger an emotional response.
Many of those responses are fear-based.
If we're not careful, we can get swept away and internalize so much negativity that it weighs us down, changes our disposition, and leaves us feeling drained.
Sometimes the best thing we can do is to inhale and exhale.
Breathe Deeply
Let go of the worry and stress, and remain in the moment.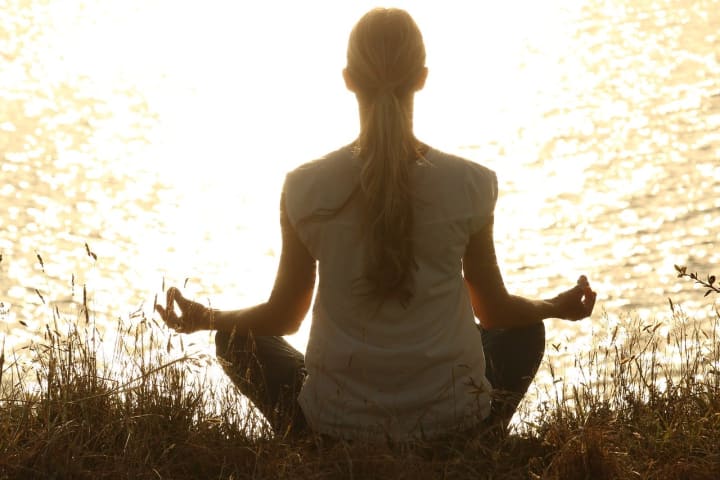 Of course, that's easier said than done if you feel overwhelmed.
I have a hard time sitting still and meditating, so I paint. It helps relieve my anxiety. So does writing. For me, creative acts are the things that re-energize me and give me a sense of purpose.
What's more, I find that instrumental music is an excellent avenue for inspiring my creativity. I especially enjoy a meandering melody that flows freely, allowing my mind's eye to conjure images to accompany the music's highs and lows.
Using music to inspire writing or painting is my perfect way to remember to inhale and exhale during stressful times.
Unwind With Instrumental Music
I recently reviewed music by Larkin Stentz. His CD, Sanctuary, features instrumentals that lock into the rhythms of nature. The lovely ambient melodies work exceptionally well for yoga and mindfulness practice— or to unwind and let it all go for an hour or so.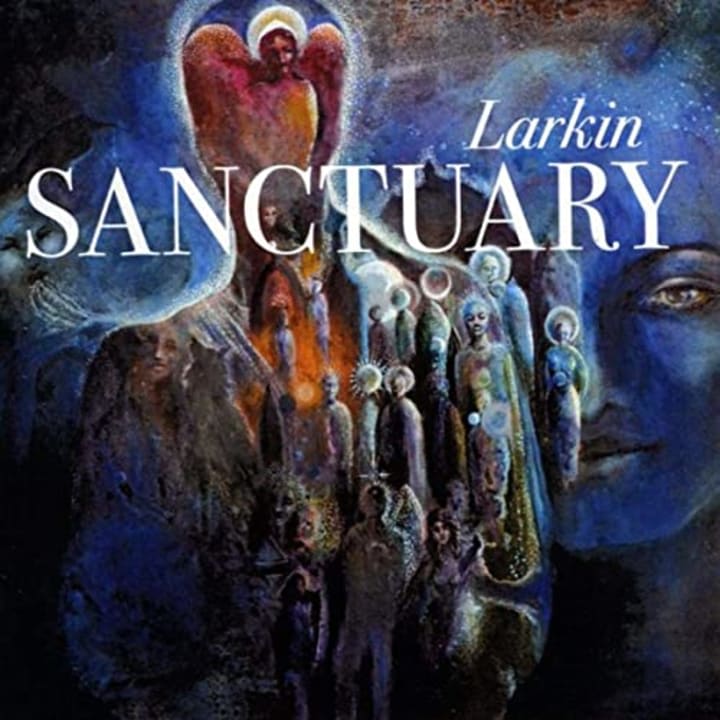 With the first track, Opening the Door, Stentz gently guides you to that quiet place deep within, where the calming rhythm of your heartbeat melts into the "Ahh yes" feeling of letting go. A bamboo flute soon joins in as you begin a journey into the track which picks up like Raindrops on Golden Strings.
Now, a silver flute and a hammered dulcimer move you through time and space, allowing you to let go of physical ties and emotional bondage that leave you feeling weighed down and exhausted. Your mind can roam freely in Stentz's Sanctuary.
Here mixing music is more than mere music production.
Bright instrumentals combine with the sounds of breath, the ocean, and other audio captures from outdoors to create a sensory experience that conjures images of the natural world and our place within it.
Here is an excellent sampling of what you can expect from Stentz's Sanctuary. As you inhale and exhale, you'll soon find your breath adjusting to the rhythm of the waves.
Larkin Stentz is an American composer. His career spans decades, with his first album in 1978 entitled To the Essence of a Candle. He's performed worldwide as well, and today makes his home on the beautiful Long Beach Peninsula in Washington state.
You can listen to several tracks from various albums on his website, including Emergence, from O'cean (oh-see-on) 1979. Stentz says that it's one of the first albums that mix the humpback whales' songs with the sound of the ocean and flute music. To date, O'cean has sold over 100,000 copies.
Additionally, you'll find his music on Amazon, and you can follow him on Spotify and YouTube, too.
I highly recommend Stent's music for relaxation and creative pursuits.
The Magic of Music
While much of the ambient music on the market today is electronically produced, Stentz creates his unique sound by using a variety of Bansuri flutes (bamboo) and Mateki (magic silver) flutes, along with the hammered dulcimer and soundbites from nature.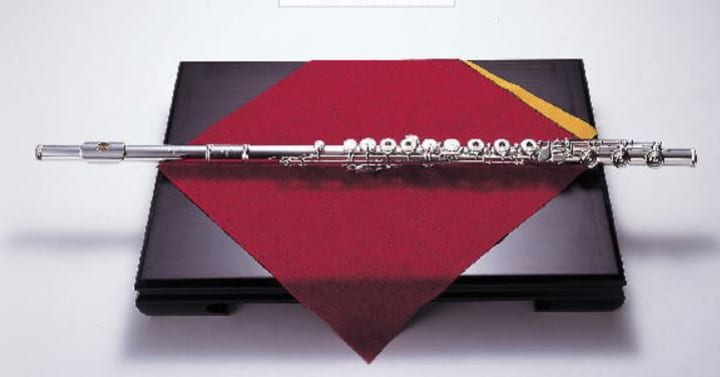 For me, the energy differences between electronically produced flute music and melodies that flow from the connection of a person to the instrument are palpable.
The elegance of the Japenese Mateki flute is both in it's crisp, clear sound and the master craftsmanship that goes into each piece. This magic silver flute can emanate notes as soft as a whisper and as shrill as a crow protecting its nest.
In comparison, traditional Indian Bansuri flutes are handcrafted from bamboo with a uniform bore and either a natural closure or stopper at one end. The carefully chosen bamboo has a pristine stem and medium thickness, fashioned with six to seven finger holes and embellishments.
The Meteki's resonance is a beautiful balance to the earthy tones from the Bansuri.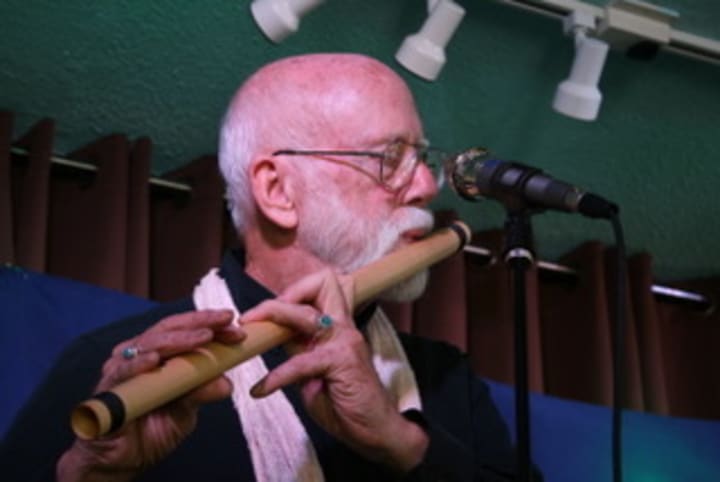 It's this metronome of symbiosis between Larkin's music, and nature, that help re-energize my spirit.
Along with the Bansuri and Mateki flutes, Larkin's hammered dulcimer is an age-old instrument. It's a predecessor to the piano. The musician holds a pair of small mallets called hammers between his thumb and forefinger, letting them bounce on a string, to produce a surprisingly full and rich sound. He can also change the tone by either using bare wood hammers for a more percussive, or sharper tone—or apply a felt or leather pad to produce a gorgeous piano tone.
Each instrument has a unique sound that compliments one another throughout Stentz's work. What's more—when you're listening intently to this deeply soulful music, you'll begin to be able to pick out each musical nuance, and soon you'll know which instrument created the moment.
Inhale/Exhale
Listening to music while I write and paint is the way that I stay sane. The thing is, I've used these tools all my life, and they have never failed to help me feel strong and centered regardless of what's happening in the world.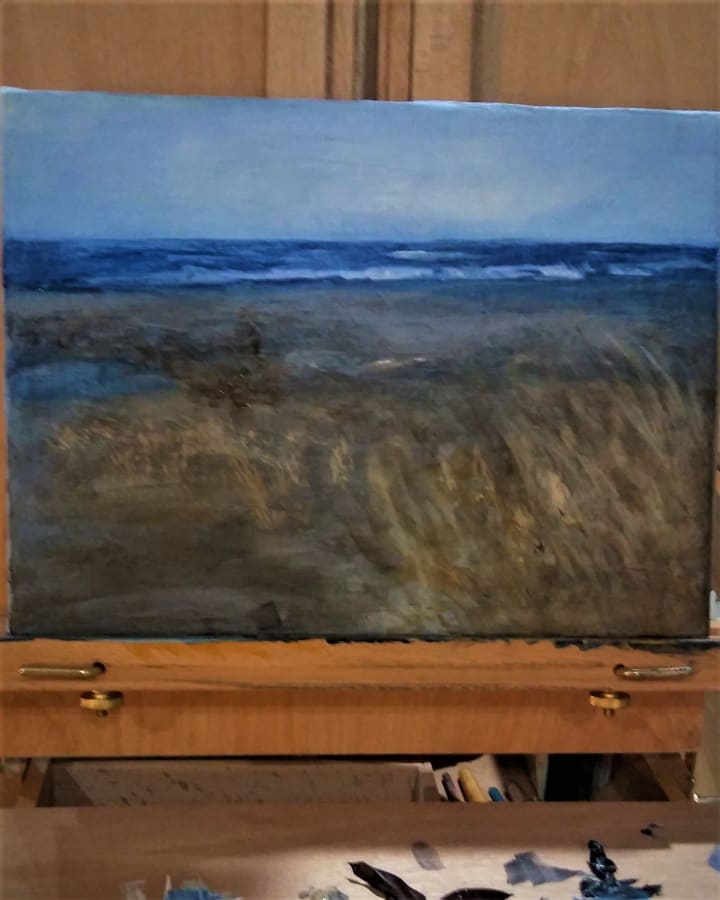 So maybe next time you feel your blood pressure rising while you're scrolling through your Facebook feed, give it a try. Tune out the chatter and tune in to some gorgeous instrumental music while you do something creative. Or simply sit and be present.
Thank you for reading! If you like my work, you can help me keep it up by leaving a tip. I appreciate your contributions!