Top 10 Greatest Olympians of All Time
Who Is The Greatest Olympian Of All Time?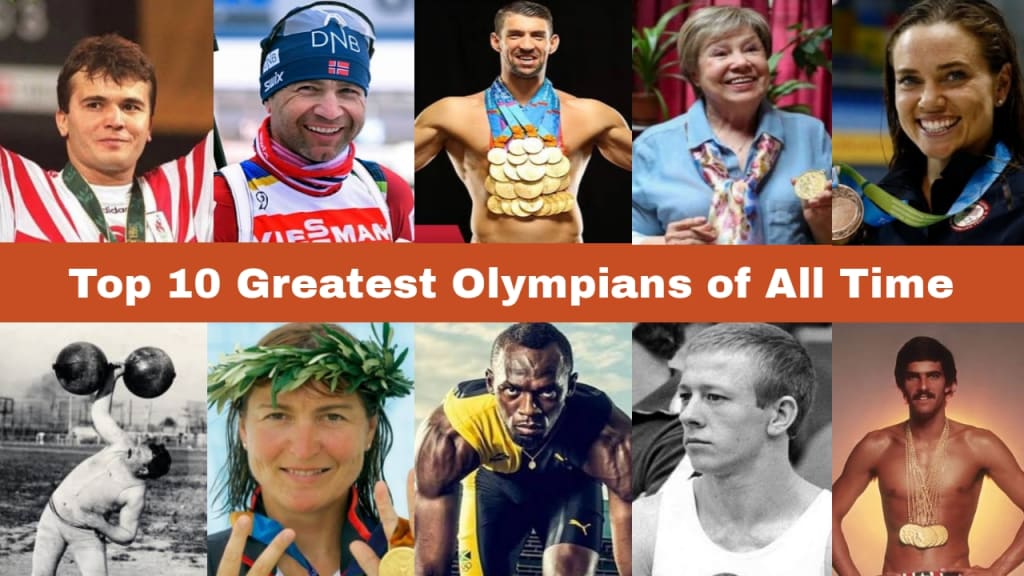 Today we will talk about the Top 10 Greatest Olympians Athletes of All Time. Friends, first of all, becoming a good athlete in any sport is a very difficult task. I mean to become a national level athlete. Then the more difficult task is to qualify for the Olympics and represent his country on such a big international platform. So friends, in this article we will talk about 10 Olympians who are the greatest of all time. It is very difficult or almost impossible for any athlete to break these records.
10. Frank Kugler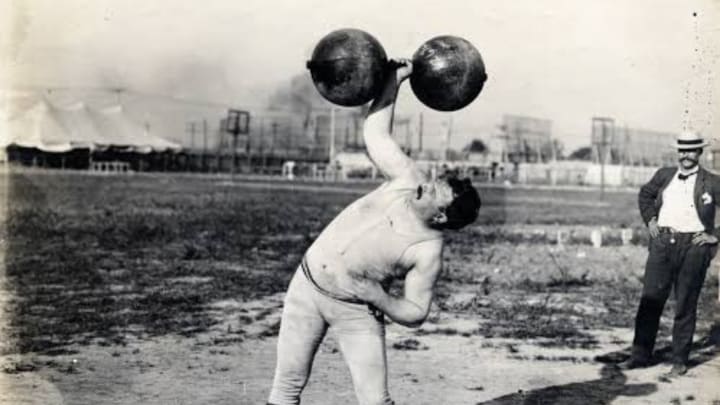 He was a German-American athlete who was a wrestler, weightlifter and tug of war competitor. You must have seen many athletes participating in one sport at the Olympics and winning in the same sport. But Frank Kugler was one such athlete who played in the 1904 Olympics in St. Louis, USA. There Kugler participated in three different sports and he also won medals in all three sports. Frank Kugler won the Silver Medal in HeavyWeight Wrestling and won two Bronze Medals in Weightlifting. At that time, there used to be two categories of weightlifting, two-hand hand lifting and dumbbell lifting.
Dumbbell lifting is no longer the Olympics. Frank Kugler won the bronze medal in both of these categories and Kugler also won the bronze medal in the Tug of War competition, but it was a team competition. So Frank Kugler won a total of 4 medals in the 1904 Olympics, one silver and three bronze. Friends, there are many other athletes who have won medals in different sports, but their participation was also in the Olympics of different years. But the feat of winning medals in three different sports in the same year's Olympics is in the name of Frank Kugler.
Medals
Heavyweight Wrestling - Silver
Two-Hand Weight Lifting - Bronze
Dumbbell Lifting - Bronze
Tug of War Competition - Bronze
9. Natalie Coughlin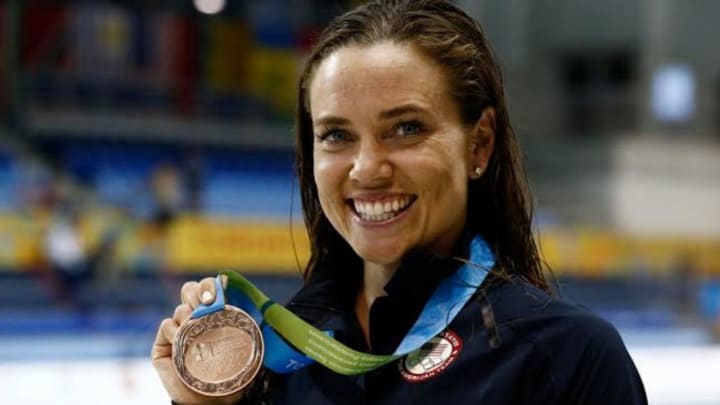 She is an American swimmer and female athlete who has been a 12-time Olympic medalist. While completing her studies at the University of California, she became the first female swimmer in the world to complete the 100m backstroke in swimming in less than 1 minute. At that time he was less than 20 years old. At the 2008 Beijing Olympics, Natalie Coughlin became the first female USA athlete in modern Olympic history to win 6 medals in a single Olympics, and the first female swimmer athlete in the world to win the 100 m backstroke back to back in both Olympics in 2008 and 2012 she won 2 Golds.
Natalie Coughlin has received the World Swimmer of the Year Award once and the American Swimmer of the Year Award three times. Apart from this, Natalie Coughlin has won 60 medals in all the big international competitions of swimming in her career. Out of which 25 are gold, 22 silver and 13 bronze medals. That is why his name is definitely made in the list of best athletes of all time.
8. Mark Spitz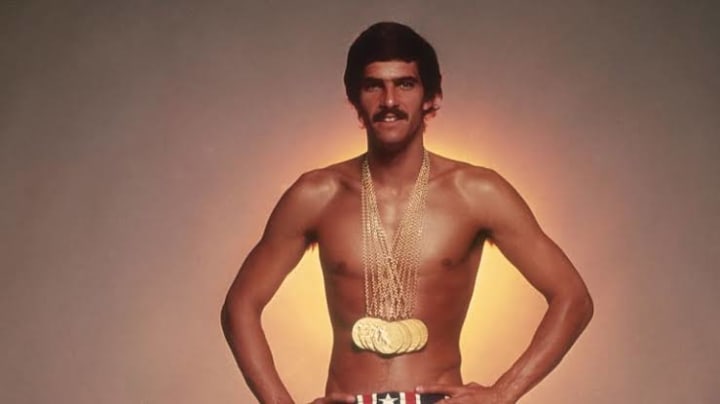 This is an American former swimmer athlete. It is said that the 1972 Olympics was named after Mark Spitz, hence the 1972 Munich Olympics which took place in Germany. Mark Spitz was the most successful athlete of this Olympics. In the same Olympics, he won 7 gold medals in different strokes and styles of swimming and also set a world record in all seven competitions.
Seeing this kind of performance, people had thought at that time, now perhaps this record will never be broken. But after 36 years, this record of Mark Spitz was broken by Michael Phelps in the 2000 Olympics, but when Mark Spitz made a record of winning 7 world records and 7 gold medals in the same Olympics, he was only 22 years old. It was a huge achievement. Mark Spitz played two Olympics in 1968 and 1972. 9 Gold, 1 Silver and 1 Bronze won medals.
Mark Spitz had made 35 world records in his career, and two separate world records were unofficial, which were made in trial and practice. He was named World Swimmer of the Year in Swimming World magazine in 1969, 1971 and 1972.
7. Ole Einar Bjørndalen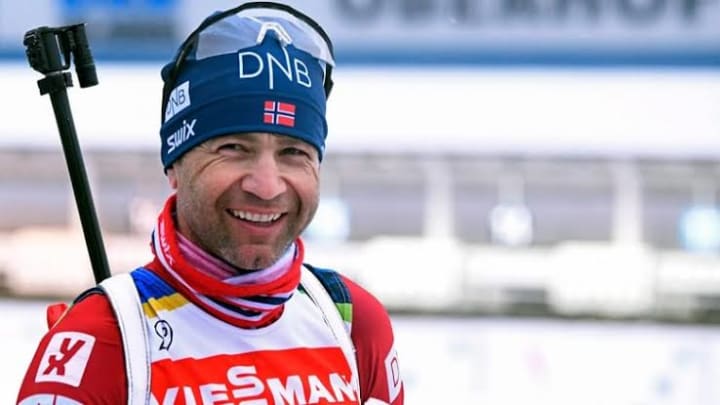 This is a Norwegian retired "Biathlon" professional. Biathlon is a winter sport that combines cross country skiing and rifle shooting. Ole Einar is considered the most successful athlete of all time in biathlon sports. This is the male athlete to win the most medals at the Winter Olympics.
Ole Einar has won a total of 13 medals at the Olympics, of which eight are Gold, 4 Silver and one Bronze. Apart from this, he has won the overall World Cup title 6 times. That's why he is also called "The King of Biathlon".
6. Nikolai Andrianov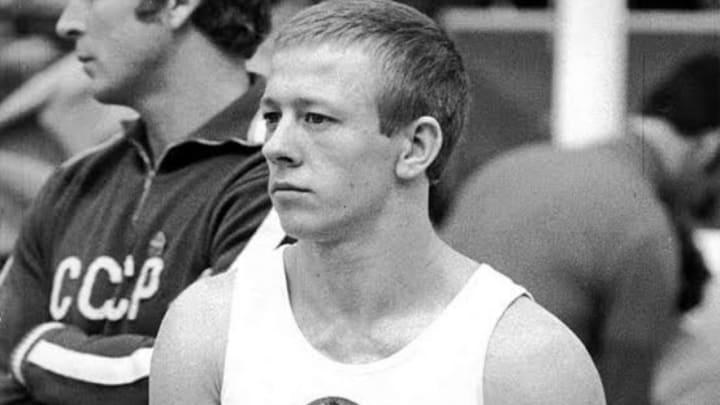 This was a Russian former gymnast who is no longer in this world. But for a long time, he had a record, winning the most Olympic medals in the male category. It was later disbanded by Michael Phelps. At the 2008 Beijing Olympics, Nicolai Andriano is currently the third athlete in the world to win the most number of Olympic medals.
After Michael Phelps and Larisa Latynina. Nikolai has won a total of 15 medals in the Olympics, out of which 7 are gold, 5 silver and 3 bronze. So far, no one has won more medals in gymnastics, whether at the Olympics, European level or world level international games, Nikolai had made a flurry of medals in his gymnastics career. That's why he is called the Most Decorated Gymnast of All Time.
5. Birgit Fischer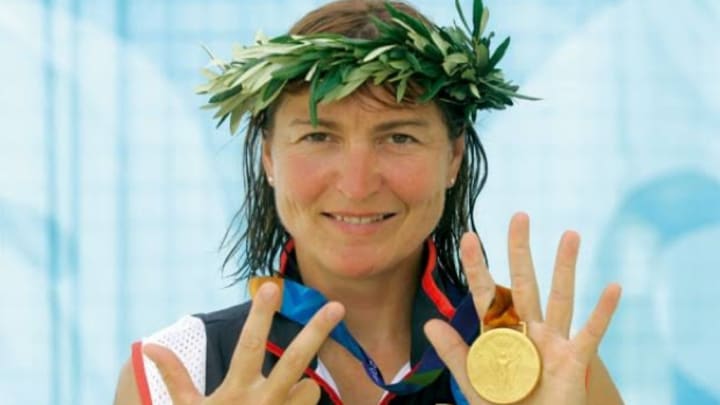 This is a former German kayaker. Canoe Sprint is a water sport. Athletes of this sport are called Kayakers. In Canoe Sprint sports, the boat is sailed on still water with double-plate paddles. This boat is very small and narrow. This boat is called Kayak and the one who runs it is called Kayaker. Birgit Fischer is a very big and great athlete of this sport.
Who has won 8 gold medals and 4 silver medals in the Olympics. Birgit Fischer has a long sports career. Therefore, there is a record in his name for participating in the Olympics for the most number of times. Birgit Fischer has participated in the Olympics 7 times and Birgit Fischer played his last Olympics in 2004 Athens Olympics, then he was 42 years old and he also won silver medal so you can guess.
Even at that age, his fitness level was so high. Birgit Fischer has won 38 medals in his career at the Canoe Sprint World Championship, of which 28 are gold. That's why Birgit Fischer is the Most Successful Athlete of Canoe Sprint Sports. Apart from being an athlete, Birgit Fischer is also a photographer.
4. Larisa Latynina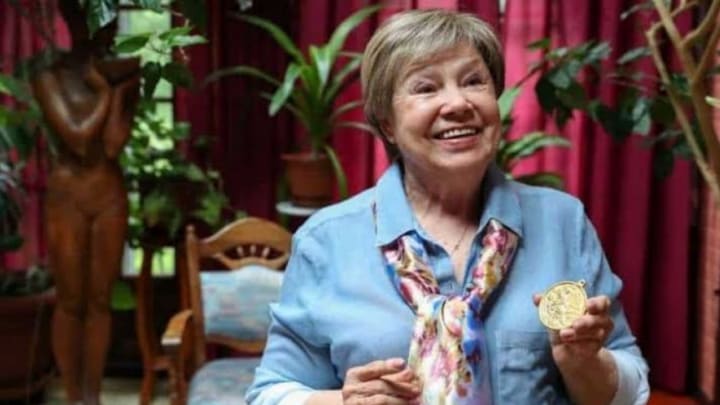 This is a Ukrainian former gymnast who has represented the Soviet Union since then Ukraine was a part of the Soviet Union. Larisa has participated in three Olympics in her career and holds the record for winning the most number of Olympic medals in three Olympics. No one had won as many Olympic medals as her in both male and female categories. Larisa won a total of 18 medals in the Olympics, out of which 9 are gold, 5 silver and 4 bronze.
His record for winning the most medals remained for 48 years, but in the 2012 London Olympics, Michael Phelps broke his record. But still, Larisa is still the woman to win the most medals in the female category and the gymnast to win the most gold medals in both male and female categories.
3. Naim Suleymanoglu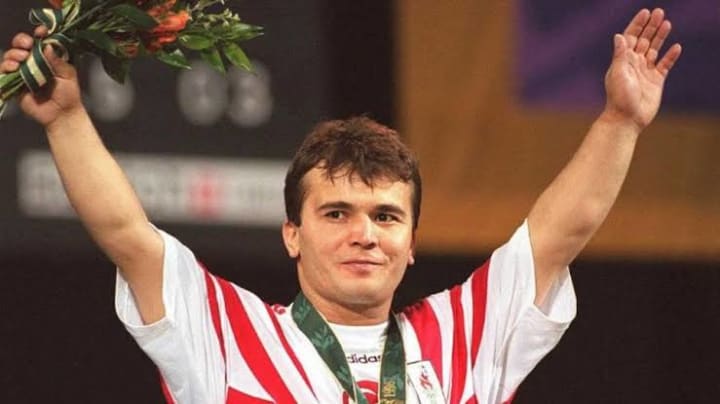 He was a former Turkish weightlifter athlete. Which is famous worldwide as "Pocket Hercules". Pocket Hercules was called that because his height was short at 4 feet 10 inches but he is very tall in the world of weightlifting. Even today, Naim has participated in the Olympics thrice and has won the gold medal all three times. Friends, although you may be seeing their number of medals less, a weightlifter athlete cannot be judged by the number of medals.
That is because in this sport there are no competitions in multiple categories like swimming, gymnastics and other sports. There is only one category in weightlifting, only two-handed weightlifting and this sport uses more power than technique. For which the endurance level of the body should be very high, only those who would be doing gyming can understand this thing better.
Naim Suleymanoglu is a 7 times World Weightlifting Champion. It is said that the 1988 Seoul Olympics was named after Naim Suleymanoglu. Naim Suleymanoglu had set different world records in that Olympics. There are two types of lifting in weightlifting, the snatch and the clean and jerk. So in the 60 kg category, Naim has lifted 152.5 kg in the snatch which is more than 2.5 times more than his own weight.
That means they weigh two and a half times more than their own weight. Talking about clean and jerk, in the 60 kg category, Naim has lifted a weight of 190 kg, which is 3.2 times more than his own weight. No one had ever seen such a high level of body endurance. Then a person could lift a weight of more than 3 times his own weight. It has been 33 years since this record was made. Over the years, there has been a lot of improvement in bodybuilding and weightlifting.
Even in nutrition supplements and techniques, this record has not been broken so far. Naim was awarded the Olympic Order Award in 2001. This is the highest award of the Olympic Movement and Naim Suleymanoglu was elected as a member in 2004 to the International Weightlifting Federation Hall of Fame but alas Naim Suleymanoglu died on 25 September 2017 at the age of 50 due to liver failure.
2. Usain Bolt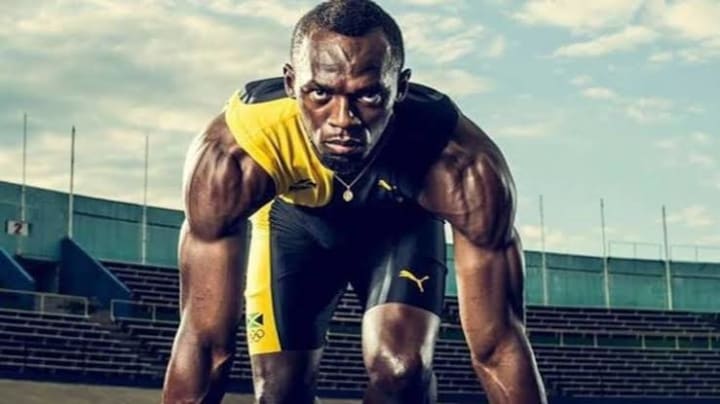 This is a retired Jamaican Sprinter. Most of you probably already know them. This is the Fastest Man on Earth. That's why they are also called lightning bolts. Usain Bolt has participated in the Olympics thrice in his sprinting career and won 8 gold medals. Don't judge them on the basis of the number of medals as there is no competition in multiple categories even in printing.
There are three categories of competition in sprinting. Bolt has won eight gold medals in three Olympics in the 100m, 200m and 4×100m relay and all three categories. He never won silver and bronze in the Olympics, he was disqualified for the 4×100 meters relay at the 2008 Beijing Olympics, otherwise he would have won gold here too. The praise of Usain Bolt is less. Bolt has raised the level and standard of sprinting sport to a very high level.
He himself would make a new record and break it himself. d's 100m record is 9.5 seconds and the 200m record is 19.19 seconds. Bolt's list of records is long. In the Guinness Book of World Records, Bolt is second in the list of world records made by sportsmen after Michael Phelps. According to the Guinness Book of World Records, Bolt currently holds 19 world records.
1. Michael Phelps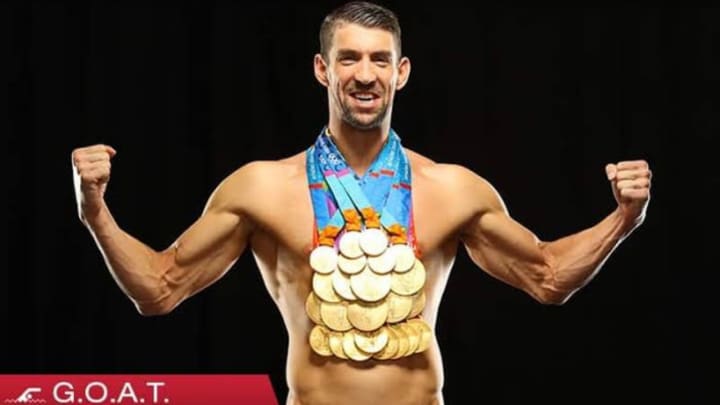 Medals
Gold Medal - 23
Silver Medal - 03
Bronze Medal - 02
The number one position on this list is Michael Phelps. This is a former American swimmer who is called the Most Decorated Olympian on the Planet. Michael Phelps has participated in four Olympics in his swimming career in which Michael Phelps has won 28 medals, of which 23 Gold, 3 Silver and 2 Bronze.
The 2008 Beijing Olympics will always be remembered for Michael Phelps. There are eight competitions in different categories in swimming sports, Michael Phelps won gold medals in all eight competitions and made world records in all eight competitions.
With this Michael Phelps broke Mark Spitz's 36-year-old record of winning 6 gold medals. In addition, at the 2012 London Olympics, Michael Phelps broke Larisa Latynina's 48-year-old record of winning the maximum number of Olympic medals by winning 22 medals.
Then Michael Phelps did not stop here too, in the 2016 Rio Olympics, Michael Phelps made a total of 28 medals by winning 6 more medals and made history. The list of records of Michael Phelps is quite long. In the Guinness Book of World Records, Michael Phelps is at number one in the list of world records made by sportsmen, while his name is Total 20 World Records. Now it is difficult to say whether anyone will be able to break these records in the future, but Michael Phelps has raised the level of the Olympics very much.
So, here is the list of 10 Greatest Olympians of All Time. Hope you know something interesting. Who is your favorite athlete? Don't forget to comment.