Three Things We Can Learn from the COVID-19 Pandemic
Each day we hold our breaths as the death toll increases in our states and hold out hope that the curve will flatten. But, instead of pointing fingers as to who's the blame for the spread, we can look at three positives that have come from the pandemic: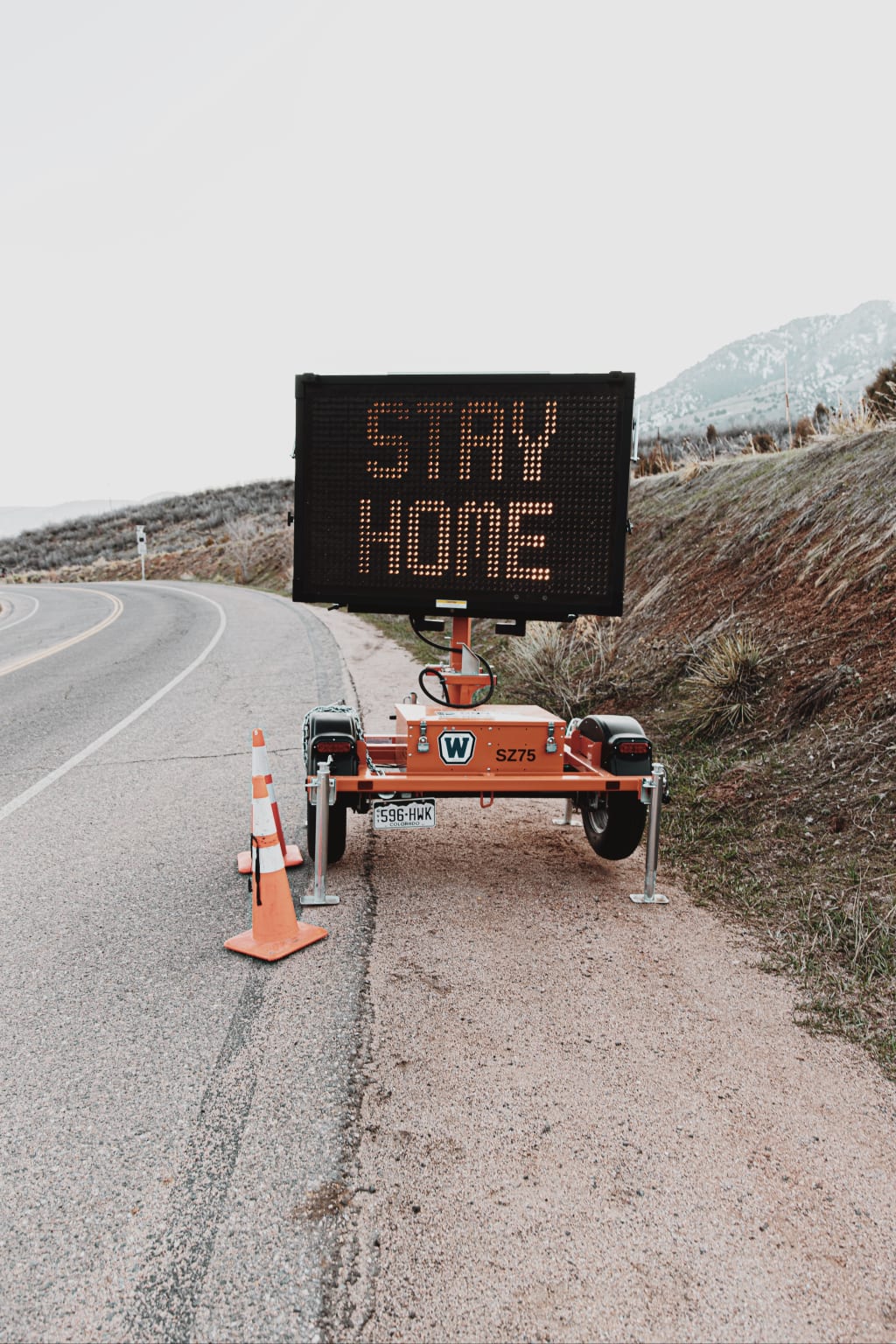 Unsplash
We are officially a month (or longer for some states) into our stay-at-home orders.
While some still insist on lingering in department stores, throwing "quarantine parties", and posting their lack of consideration for the current state of life's fragility with determination and confidence that they are immune to COVID-19, there is comfort in seeing how social media is finally bringing us together instead of dividing us based on follower counts, appearances, and the race to become the next viral sensation. Prior to the pandemic, society was dragging us in a toxic direction. From the sudden surge of underaged teen girls wearing the bare minimum choreographing dances to a mother and daughter getting attacked for simply speaking Spanish (CNN), the world was not going well. There were plenty of memes that circulated after the release of Drake and Future's song "Life is Good" (January 2020) in late February claiming that the rap moguls jinxed us by being too optimistic.
Drake and Future have yet to comment on this conspiracy.
Each day we hold our breaths as the death toll increases in our states and hold out hope that the curve will flatten. Heavily populated cities like New York and Los Angeles, once bustling with at-capacity music festivals featuring Billboard's Top 100, have now become eerily still as we keep our six-foot distance, doused in protective gear we didn't even know existed until the pandemic. A question still hangs in the air that ponders if we could've slowed the spread early on. Did the CDC underestimate the impact of COVID-19 and increase the spread by telling us NOT to wear face coverings and still allow small group gatherings as COVID-19 was slowly making its way to the States? Possibly. But, instead of pointing fingers as to who's the blame for the spread, we can look at three positives that have come from the pandemic:
Social distancing is working now, but maybe life should have always been that way.
We've all been in a situation where a restless toddler has coughed in our faces while jumping and climbing around on restaurant furniture, as if it's a jungle gym. There are also countless cringe-worthy Instagram posts of people just being downright inconsiderate and disgusting on planes by putting their feet on in-seat television screens, using their fellow passengers as headrests, nose-picking, and even mothers changing their babies on the seats just before landing. It's clear now that, as a society, we just didn't care about the cleanliness of shared spaces. But now with social distancing, enforced hand-washing and face masks, and essential shopping only, there is an increased level of awareness for how we were treating not only personal space of others, but businesses who provided common spaces for their customers.
The pandemic brought us closer together through social media.
There is no doubt that whenever you log into Instagram now, an artist or influencer will be live-streaming either a painting session, a DJ mixer, a wine party, or a Q&A. Now, more than ever, we are able to establish a personal connection with our favorite celebrities. For example, a few days ago before the premiere of the fourth season of her hit HBO show Insecure, Issa Rae invited the cast and crew to discuss what the long-awaited new season would bring. Miley Cyrus has used the quarantine to reconcile with Selena Gomez, Emily Osment, and Demi Lovato. Everyone in their twenties was definitely fangirling at the unexpected reunion of our favorite Disney Channel stars.
A rushed lifestyle was only harming our mental health.
Taking the kids to their soccer games, dance recitals, and evening plays. Trying to be the CEO of our lives while being the Vice President of the lives of our loved ones. Attempting to balance healthy relationships with self-care. It all became overwhelming. Although there is nothing uplifting about the thousands of small, family-run businesses having to close their doors, an uncontrollable death toll, or medical staff contracting COVID-19 from the spike in cases and depletion of sufficient supplies to protect themselves while properly caring for others, the pandemic made us realize that we had to slow down. Constantly being on-the-go and feeling like we had to do it all was only destroying ourselves. Consequently, this pandemic has brought consuming anxiety and depression, as many don't know when their next paycheck will come or whether they are carriers of COVID-19, and the defeat of walking into a grocery store to find limited food and empty shelves with no toilet paper in sight. But from this fear and panic, there was also a conclusion that we weren't spending enough time with our children or keeping an eye out for our grandparents. We were so focused on obtaining wealth and fame that we were abandoning our support systems. So, even if we achieved everything we'd strove for, would it really matter if we didn't have any family or friends?
This pandemic is hard, heartbreaking, and with so much uncertainty every day, it's difficult to picture a sense of normalcy. But it also makes you reflect on how unhealthy "normal life" was. It is valid to be afraid of the future. But I have found that instead of thinking so far ahead, I've learned to take life by each day. By washing my hands, keeping a safe distance, and employing healthy habits so that I can save the lives of others.