The Vinyasa Workshop
Training Yoga, Dance, and the Martial Arts at The Spa @ Trump Tower Las Vegas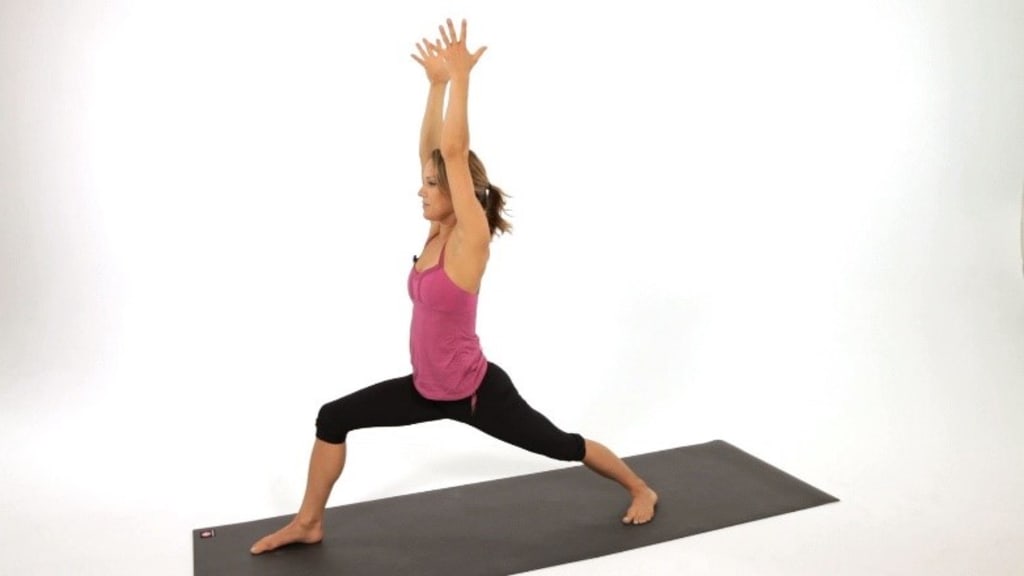 Virabhadrasana 1 (Warrior 1 Pose).
Yoga is more than simply another form of fitness.
There are elements of yoga that mimic the art of dance. However, dancing is one of the primary forms of personal creativity, social expression, and fitness.
Over the years, the yoga teachers that I have trained with found inspiration to practice asana via their love of dance and the performing arts.
As I wrote in my very first post on this Vocal Media blog on Monday, I first visited Las Vegas, Nevada, in 2011. I initially planned to only be in "Sin City" for a few weeks. But I started training yoga and dance with several showgirl performers and professional dancers in Las Vegas.
After about three months, I moved on to visit and train in other cities. There was something about the teaching techniques of the dancers and performers in "sin city" that made me wish that I was still training in "Sin City."
I moved back to Las Vegas in February of 2013. One of my principal teachers was with a former professional ballerina named Nicola Lea Kilyushik.
Mrs. Kilyushik's held a weekly class at The Spa @ Trump International Tower in Las Vegas.
I was lucky that I found a well-trained and compassionate teacher in Nicola Kilyushik. The first yoga class I took from her at the Spa @ Trump was gentle.
By the time I met Nicola, I had been practicing yoga for about seven years. I was an adept practitioner who took high-intensity yoga classes and "hot yoga" sessions. So, my first reaction to "gentle yoga" classes was usually disinterest.
Nicola's session at the Trump Spa did not have the intensity I looked for in a public fitness class. But her style was unlike anything that I had experienced in the realm of fitness before I met her.
Mrs. Kilyushik's expertise as a ballerina influenced her to focus on slowing down during our yoga practice. She also interspersed a lot of Chi Kung movements and dance techniques into her classes.
Nicola helped me realize the value of spending extended amounts of time in certain poses, regardless of what other people in the class were doing around me.
My experiences in Mrs. Kilyushik's classes at the Spa @ Trump forced me to meditate deeply on the factors in my life that have influenced me towards fitness, health, and wellness.
The Vinyasa Workshop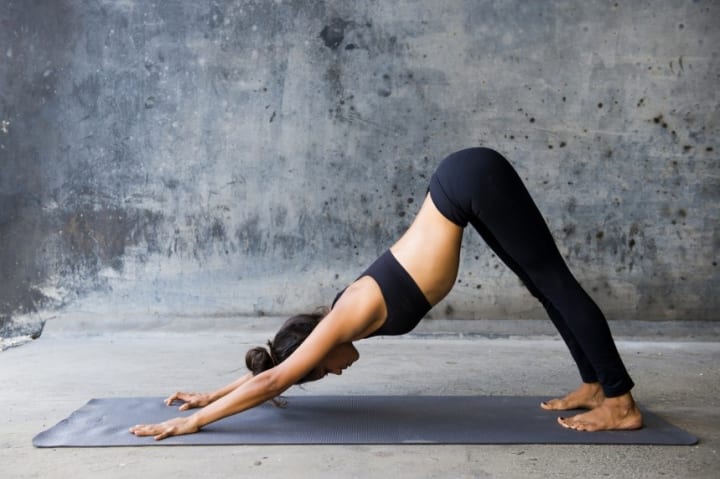 In yoga, the aesthetic sense of dance comes via the sequence of poses that practitioners call vinyasa. Vinyasa is a dynamic style of exercise that links challenging yoga poses and breath awareness to create a continuous flow of physical movement.
It is a strenuous practice that develops strength and flexibility. Vinyasa also cultivates balance in the body and the mind.
The term "vinyasa" comes from the Sanskrit word Nyasa, which means "to place," and the prefix vi, "in a special way." Think of vinyasas like notes in a raga (song) or steps along a path to the top of a mountain.
I have had to learn to exercise caution while practicing vinyasa yoga. Unfortunately, as a yoga teacher, I have found that vinyasa yoga often leads to injuries. I injured myself a few times by forcing myself into challenging poses when my muscles were not ready.
My assumption for why this happens is that the process of moving and breathing while in vinyasa flow, together with the rhythmic breathing of the practice — warms up the muscles, ligaments, tendons, and joints. This phenomenon leads people to overestimate their level of ability and flexibility.
When I think back to my sessions with Mrs. Kilyushik at The Spa @ Trump Towers, there are three poses that I constantly felt the need to spend extra time in during her classes.
Those poses were Virabhadrasana 1 (Warrior 1 Pose), Adho Mukha Svanasana (Downward Facing Dog Pose), and Urdhva Mukha Svanasana (Upward-Facing Dog Pose).
Virabhadrasana 1 (Warrior 1 Pose)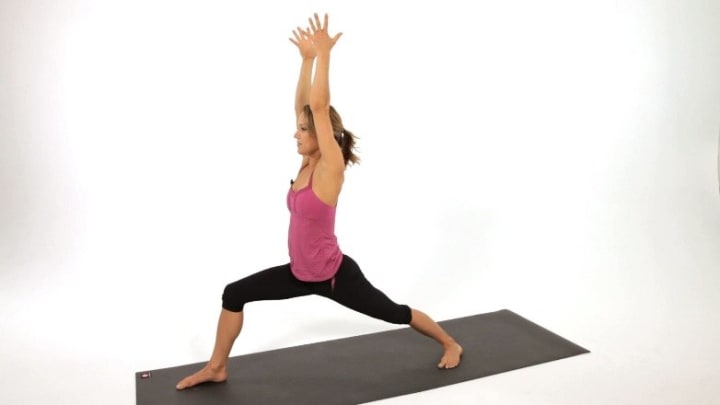 Warrior 1 pose strengthens and stabilizes the muscles of the feet and knees; strengthens the shoulders, arms, and the back; stretches the hip flexors and calf muscles and improves balance and concentration.
Adho Mukha Svanasana (Downward-Facing Dog Pose)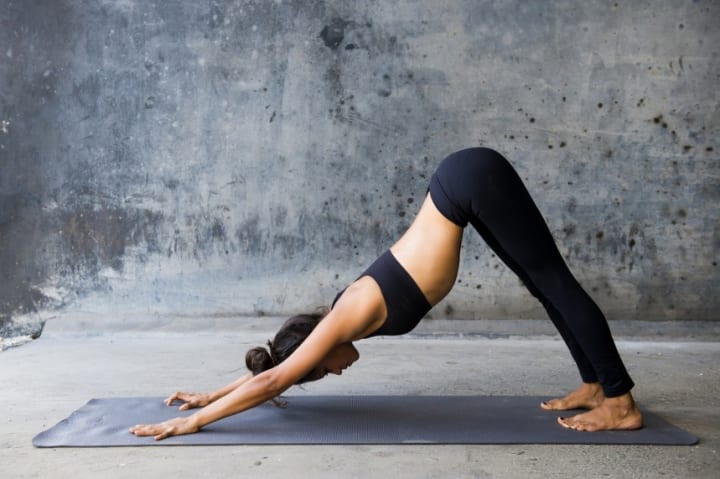 Downward facing dog pose stretches the shoulders, legs, and spine; builds strength throughout the body — particularly the arms, legs, and feet; relieves fatigue; improves the immune system, and calms the mind.
Urdhva Mukha Svanasana (Upward-Facing Dog Pose)
Upward facing dog pose strengthens the spine, arms, and wrists; stretches the chest, shoulders, and abdomen, and helps relieve mild depression and fatigue.
yoga
Y. Kerry Sara is a freelance writer and yoga instructor (RYT, 200 hours). He is also a war-time military veteran (US Army, Desert Storm - 1990-91). Mr. Sara is the author of the self-published fiction novel J-Villains (2019 - Amazon.com).
Receive stories by Y. Kerry Sara in

your feed