I have a space within my bedroom which I can call my home. Simply just being inside my bedroom is not enough. No, my bedroom isn't so big it can fit a fortress inside. In fact, it's actually the smallest room in the house.
What I've also realized about my special space is that everyone has it. Some people spend a lot of time in it, some people cannot be at one with it. Some have a large one and some have a small one. Mine is small but I share a large part of my soul with it.
If you haven't guessed by now, my favorite place to be is in my bed. My special room within a room. A lot of people enjoy their bed and long for their bed at the end of a busy day or crazy night out. However, my love for my bed is fairly severe. Just ask my Mum and Dad how many hours I can sleep a day. The most I've done so far is 17/24 hours.
I started when I was a baby. My Mum says that my crib was always the place I would never cry for too long is because I would always drop straight to sleep. She was two weeks later giving birth because I didn't want to be born yet, I was too cozy in her womb which was my bed at the time.
Because of my unhealthy attachment to my bed, my Mum decided to call it 'The Pit'. She has never really told me where she got the name from, she just came out with it and it's stuck ever since. Let me show you the items within my Pit which make it extra cozy;
1. My Lion Pillow
This pillow is a pillow from my childhood so it is super special. There are no markings on it and no holes.
What still manages to make me laugh is the fact that the lion is awake on one side of the pillow and asleep on the other.
I also found out recently that a Lion is my spirit animal which makes sense. No wonder I love the pillow so much!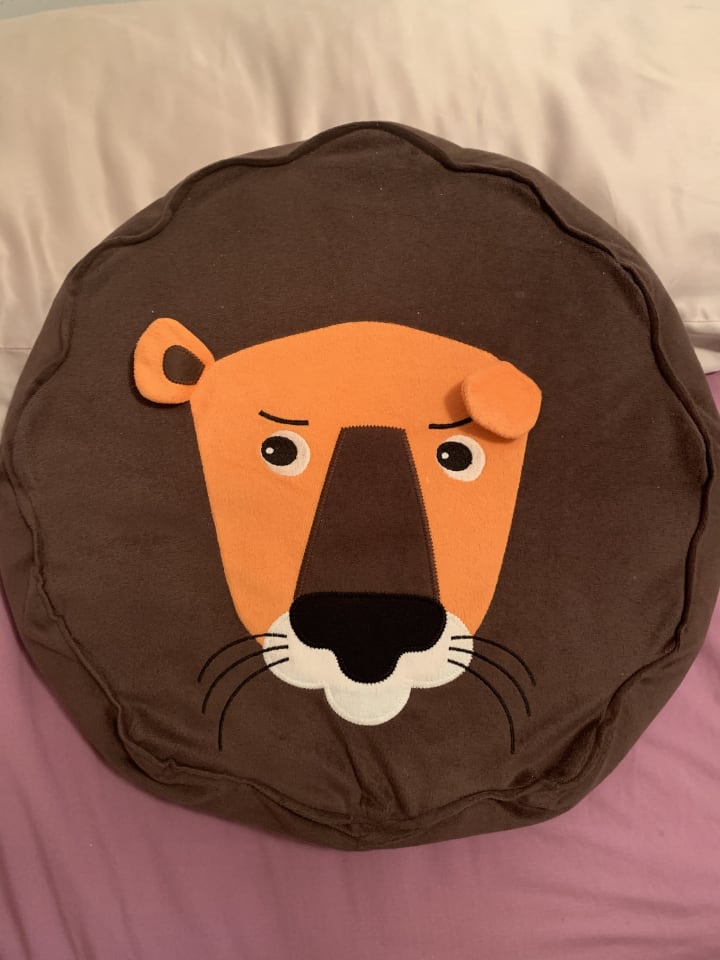 2. Djungleskog
Ever heard of a Djungleskog? Didn't think so. This teddy bear is from IKEA and is the comfiest thing I've ever bought. You know when you put your head on something fluffy for a prolonged amount of time and you never manage to get it that fluffy again? Djungleskog doesn't do that, he's supported my head with solid fluff from Day 1.
You may be questioning why I'm sleeping with a teddy bear at the age of 23, but only gangsters sleep with teddy bears.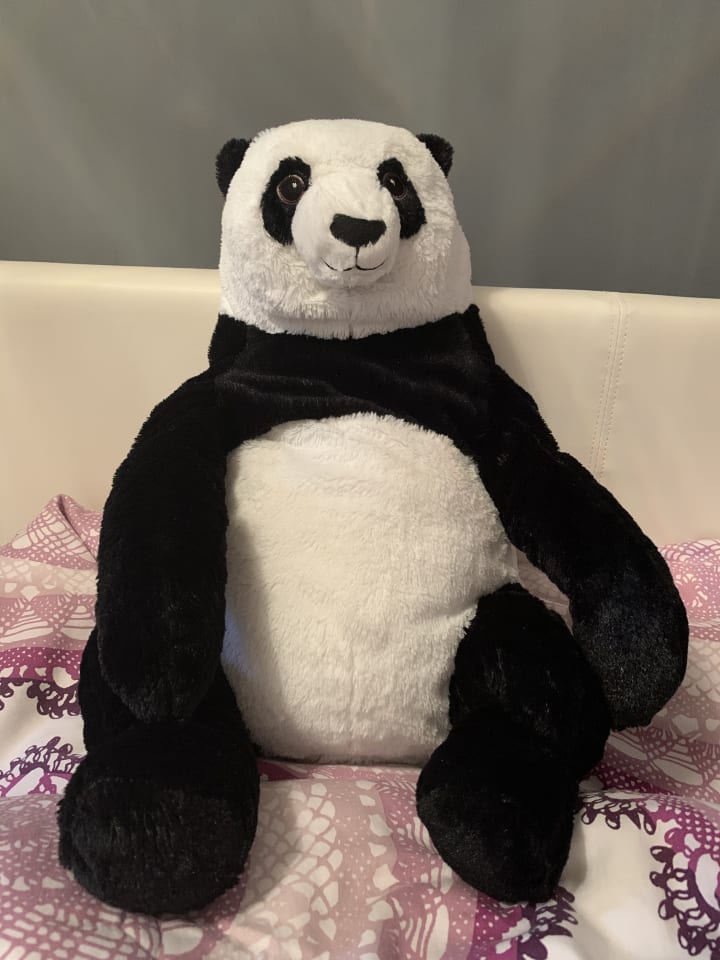 3. My crystals and flowers.
I have a pouch of crystals on the side of my window-sill so they can be charged by moonlight (that's what the instructions say to do).
There are three tiny flower pots that are super cute. I can't get real flower pots because if the window is open it may blow soil over me whilst I'm asleep, I don't want to choke on the soil in my sleep.
Combined with the crystals it's all just aesthetically pleasing.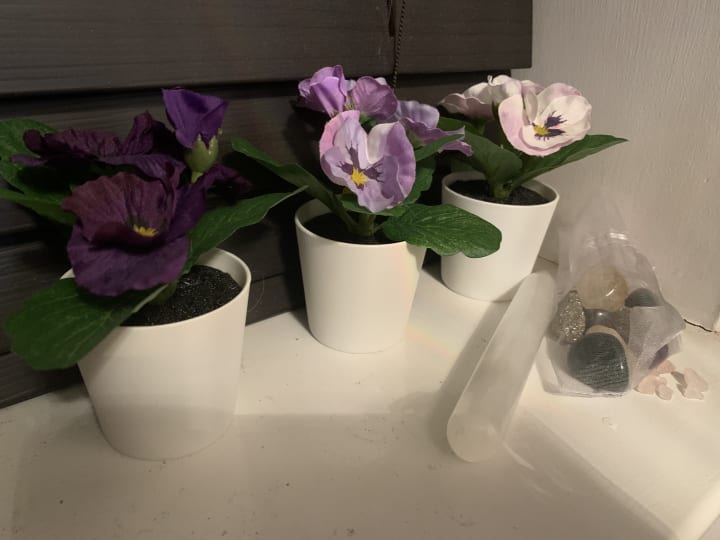 4. Marilyn Monroe.
The queen herself watches me at night. Draped in blue fairy lights, my pillow is directly under my huge poster of Marilyn Monroe.
I remember when I got this poster as a child in a French gift store having no idea who Marilyn Monroe actually was, it just resonated well with me so I asked my parents to buy it for me.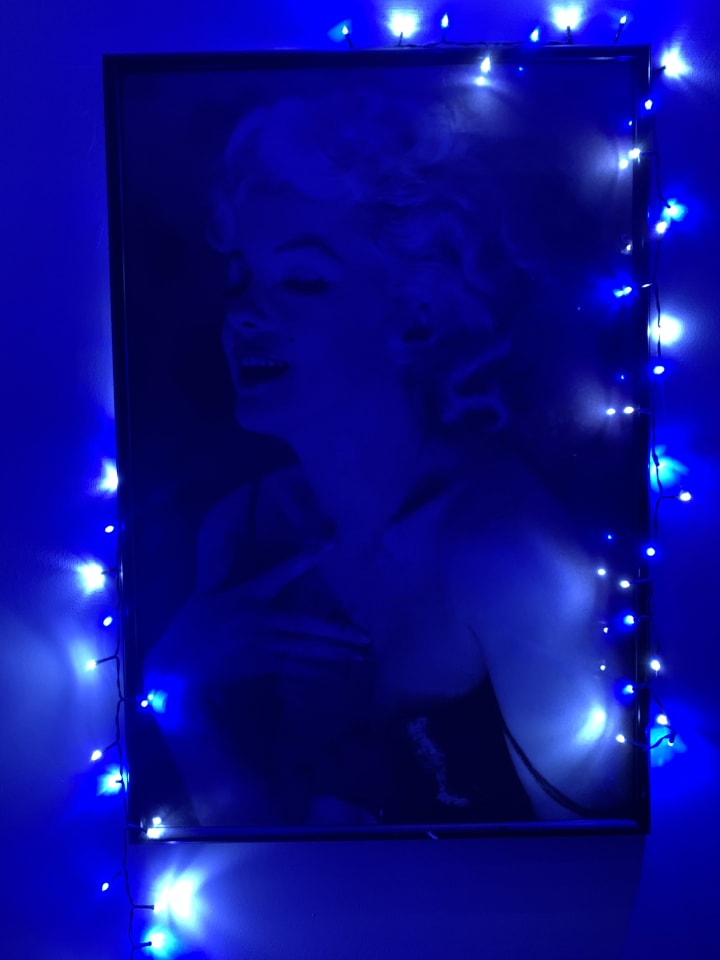 5. The surroundings of the Pit
Because my room is so small, I have pretty much all I need at only an arm's length away. Behind me is my phone charger, to my right is the radiator and my windows and on my left is the bedside table where my water goes at night. It's perfect, no stretching or getting-up required, aside from needing the toilet.
So, there we have it. My space within a space, The Pit. A cosy, warm area with fluffy things is all I need to survive (minus food, water and daily showers). There's not much to do apart from lying down, sleep, write and stretch but it's still a place I can call home.