The Mechanical Heart
A tattoo of life and death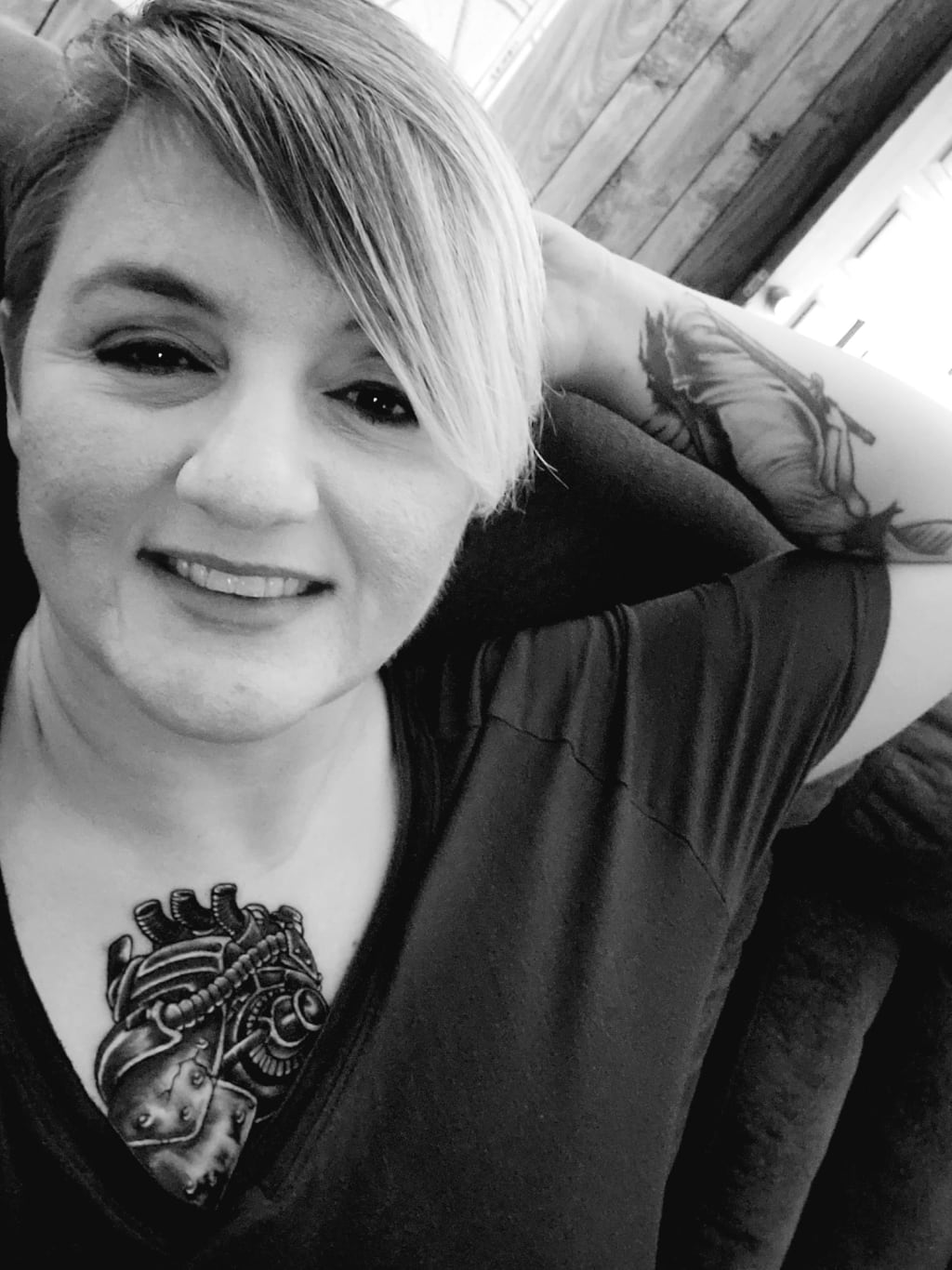 It is so easy to blame anything bad that happens currently on the year. We hear it all the time. Catastrophic flood, well it's 2020. Pandemic? 2020. Riots? 2020..
My year started out so promising. I had advanced to a level in my career that I had worked for almost nineteen years to achieve. I had a successful marriage, healthy husband, healthy children, a nice home, nice cars, pretty much anything you could truly hope for.
It all started the morning of April 7th. I was on my way to take my youngest son to the babysitters. I remember driving and was almost a mile away from my destination when a tremendous pressure began in my chest. I arrived and handed my son off to the babysitter who could tell something was wrong. Mrs. Star, who babysits my son, asked "Are you ok?". I told her I wasn't feeling well and was going to drive myself to the ambulance station around the corner. I started back to my car and the more I stepped, the further away my car seemed.
I sat down on the sidewalk, I simply couldn't take another step. I knew something was terribly wrong. Luckily, there was a Paramedic that lived across the street who just happened to be having breakfast on his front porch. His wife saw me go down and she alerted him to the situation. He came over to me and started checking all my vitals. He knew something was wrong too. My babysitter had called 911 and it only took a moment for them to arrive. I was loaded in the back of the ambulance in no time, the professionals who took over my care were so efficient and after looking at the rhythm, they decided there was no time to waste. I was taken by emergency traffic to the nearest hospital that was still 20 minutes away.
When we were halfway there, I knew beyond a shadow of a doubt I was dying. There is an eerie feeling that came over me. A calmness, a simple knowing that my time was ending. I was on the table at the hospital with the cardiac team all around me working, I started to cry because I hadn't told my son goodbye. The nurse that was bent over me asked me what I wanted her to tell my son. I told her that he was only 3 and wouldn't understand... and then... there was nothing... just black, cold, empty.....
I then came to, and there was this frigid air going in and out of my lungs. I opened my eyes to that same nurse who was smiling at me. She began to tell me about the STEMI. I laid there as they wheeled me to the ICU feeling this heart pounding in my chest. I spent those days alone due to Covid-19 restrictions. There was so much time to look back on my life and what I had done in 42 years and what I had almost lost but, thanks to the miracles of medicine and the heroes who practice it, I was somehow still here.
My heart had become mechanical, a stent in the mlad artery, the commonly known widow-maker. I had a 100% blockage. I was one of the lucky ones that made it, and as always I knew I would have to have a new tattoo to tell the story.
The idea came to me as I was listening to my favorite band City of Souls, a fantastic band out of New Zealand, whose song "Iron heart" is my anthem. I then contacted the most amazing artist out of Chattanooga, Tennessee, Mr. Larry Hoffman, he did the art work and we met for the session that gave me what you see in the image. My Iron Heart, cracked and riveted, and best of all, permanent.