The Journey Begins
What Have I Gotten Myself Into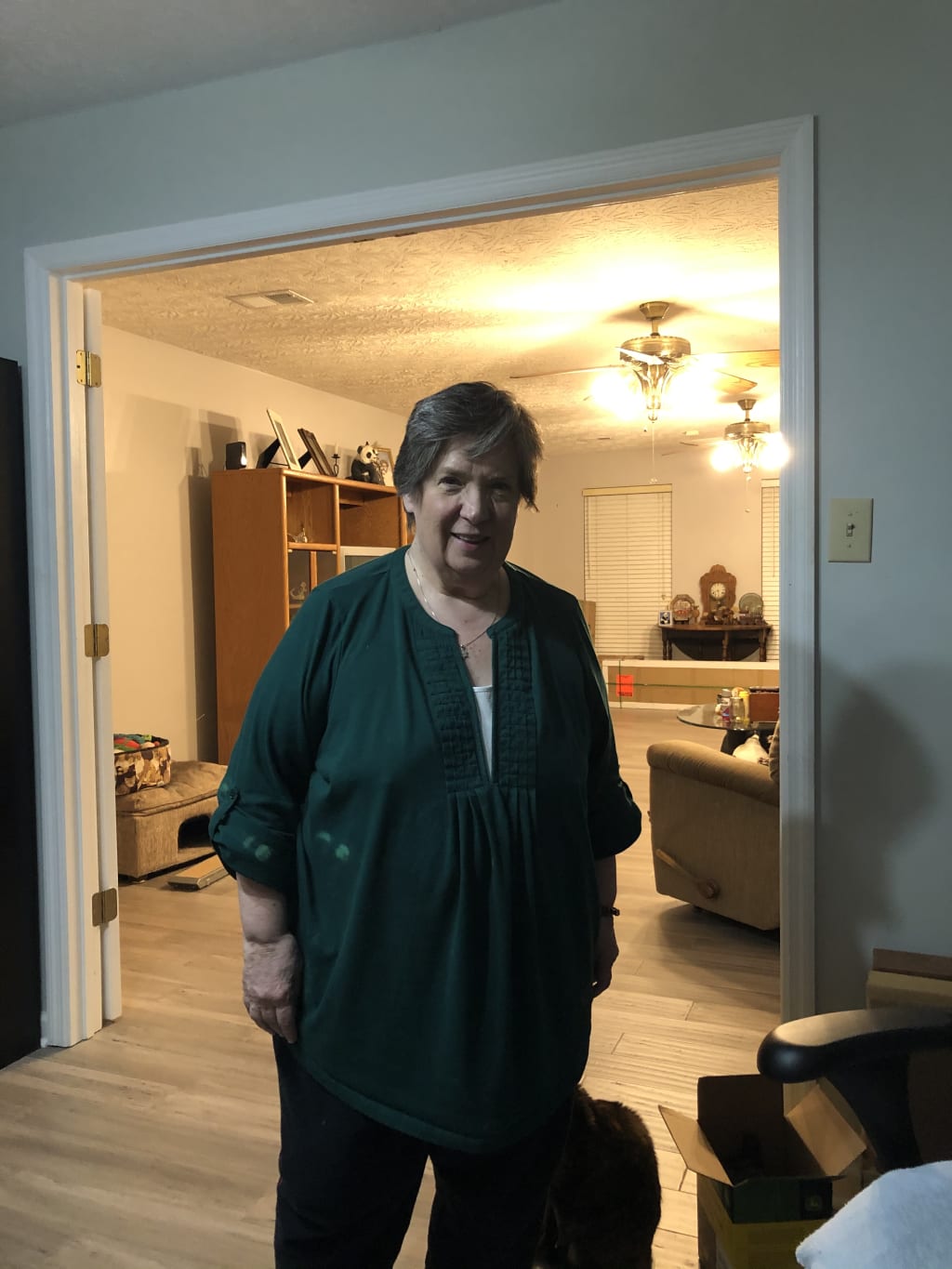 Charlene Post-Op Sleeve Surgery 2/12/2020
Before I began my journey as a weight loss surgery patient, I had my questions about what happens in the pre and post operative process. I thought that someone had their stomach reduced to a fraction of what it once was and one had to eat smaller, healthier portions of food. I had no clue as to what the patient experienced mentally during the journey of choosing to have either gastric sleeve or gastric bypass surgery. I didn't know anything about the meetings with the doctor and nutritionist and the beginning of tracking what I ate, keeping my calorie count between 1,200 and 1,400 calories as well as having a letter approval from my primary care physician. I was able to opt out of the psychological evaluation because I was a personal pay. It's hard to say if it would have made a difference from then to today, I'm not sure but having counseling post-operative isn't a bad idea, no matter who you are.
It was almost 6 months from the time I had my first consult with a bariatric surgeon to surgery date. I was counting my calories and watching what I ate from September to January and on surgery day, 1/20/2020, I had gone from 251.3 to 227 pounds. A total of 24.3 pounds lost in close to 4 months. In my mind, that wasn't too bad. Two weeks before surgery, I had bloodwork drawn and came off my hormone patch for 8 weeks. I also began taking the vitamins I would need post-op. Why a variety of vitamins post-op? When a person has weight loss surgery, vital nutrients aren't absorbed very well due to the smaller size of the stomach. It takes supplementing ones diet with a multiple vitamin, B12 and calcium/magnesium in order to maintain good health. Many bariatric patients take other vitamins like biotin, a probiotic, zinc just to name others. Biotin is a popular vitamin to take to help with hair loss pos-op. (Yes, there is hair loss after weight loss surgery.) I also began a liquid diet in order to shrink my liver for easy access to my stomach via laparoscopy. Those two weeks were not a good experience. No matter what I did or how I mixed the shakes, I had a hard time consuming them. I stayed hungry the full two weeks and it seems like I drank more water along with the shakes then than I ever have. I am very grateful that I only have to do that once in my life. I couldn't do it again, at least I don't want to ever have to do it again because it was not a good experience. It was during those two weeks that my mind was going in all kinds of directions. I was looking forward to beginning a new journey to a new me. At the same time I was scared to death. I was wondering if I had made the right decision to have a majority of my stomach cut out in order to become healthy. I really struggled with that and my husband heard all about those struggles too. I am immensely grateful for his patience and understanding during my journey. I couldn't have done it without him.
Please know that any kind of weight loss surgery is a tool that helps in weight loss. It keeps one from eating too much food at one sitting. It is up to that person to make the right food choices in order to lose weight.
Arriving to the hospital at 6:00 a.m. is challenging enough but I live in Alabama very close to the Georgia line and my surgery was in Rome, Georgia, a 30 minute drive from where my husband and I live. The line for the Central and Easter time zones is at the state line between Alabama and Georgia so, instead of leaving at 5:30 a.m. to be at the hospital at 6:00, we had to leave at 4:30 a.m. to be there at 6:00 a.m. Being tired with the potential of being grumpy at 3:00 a.m. is an understatement. I was too nervous to be grumpy though. By the time we got to the hospital, I was pushing a nervous wreck. I got signed in, taken back to be prepped and I was ready to go to surgery not long after 7:00 a.m. Eastern. During surgery, Dr. Ryland Scott my surgeon did repaired my hiatal hernia along with removing 80% of my stomach. When I came out of surgery and Dr. Scott spoke with my husband, he said that the surgery took a bit longer than expected because he had a real struggle with my hiatal hernia. I apparently gave him his workout for the day. I was now on the other side of my journey. I was beginning to learn a lot of new things about my new stomach and a new way of eating. I also began a new thought process about food. It has definitely become a long term learning process for me. One that I believe will stay with me for the rest of my life.
There is more to my story and I'll be sharing it with you in the days and weeks ahead. Stay with me, it's going to get interesting.
Charlene
weight loss
Charlene here and I'm currently in a retirement mode doing all of the fun things I didn't get around to doing while I was working and taking care of my parents as they aged.
Receive stories by Charlene Fuller-Gosset in

your feed