The 2021 New Year Letter of Nickzter
The 2021 New Year's Letter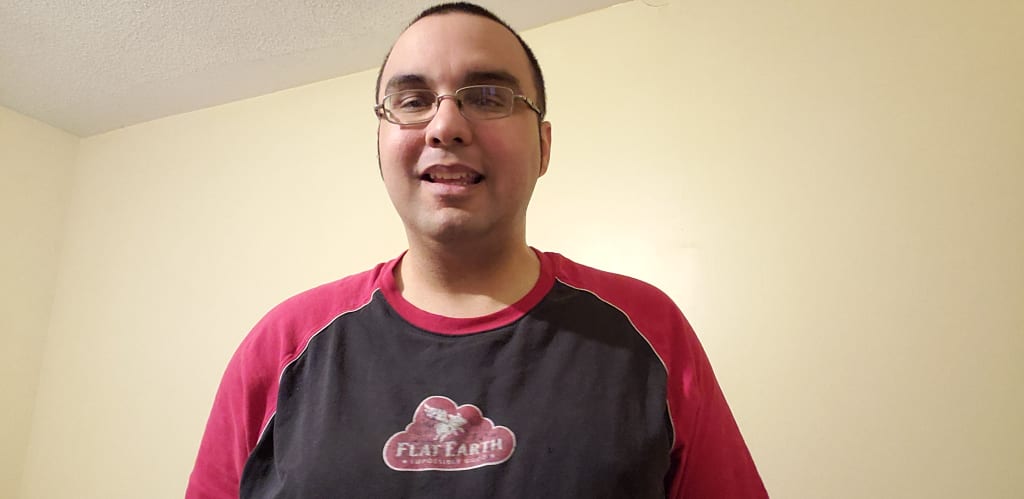 Nickzter
Dear Nickzter,
       Last Year in 2020 was peace of Covid 19 Garbage from nowhere. Events Cancelled, People's Lives Lost, Employment Lost, Mask on, Social Distancing, and of course, Washing hands with Sanitizer. I know that 2020 was the worst year ever. I will say, "I Hate 2020" and As We say goodbye to that crappy year and We say Hello to the New Year called 2021.
        So, Welcome to 2021, The New Year that better be the best. No Repeat last year in 2020, Like Stinky Pete better not be destroyed this year in 2021. My New Year's Resolution is for Me to start losing weight, Start Traveling to places, Becoming a Millionaire, Staying together with Christen, Getting ready to scream aloud, "2021 is My Year", Meeting Celebrities, Including Oprah Winfrey, And Post Malone, Throwing down The Biggest Surprise Ever Party with 70 plus people, Going to Carnivals, Fairs, and Festivals, Royal Caribbean Symphony of the Seas Cruise, Making My Music Video of Our Hit, "Successful", Chocolate Oreo Birthday Cake for My Birthday, I want a Prism for My Birthday, Rainbows Everywhere, Going on a Train ride, which I haven't been on a Train for a very long time, Playstation 5, American Idol 2021, Honey Butter Chicken Biscuit from Whataburger, Curry Shrimp from Ire Diner, Pool Parties, My YouTube Channel called, "Nickzter R U Ready" will be hitting One Million Subscribers,9 Years of Freedom Destiny, Going to the beach, soaking up the sun, friend's houses, and much more fun stuff for 2021. We are very excited that 2021 will be the year to Celebrate with Flying Colors with Balloons and Confetti flying all over the place. Pop some Champagne open to going crazy.
         I wanted to say Thank you so much for taking good care of Me throughout 2020. I do appreciate you and We are a team together as one. I felt Virus-free because of your amazing Support and for My Success of a lifetime. Do Me a Favor, Please let Christen know that I love you so much and I will love her forever and always. 
         Last Year's American Idol Season three on ABC made history that they had to Quarantine and performed at their homes on television. My favorites are Jovin Webb, Jonny West, Mikayla Phillips, and Just Sam. The one week is Disney week and I did enjoy Disney performances from Disney Movies. I felt like I had a good time watching it and listening to it.
          Last year in 2020 sucks for So You Think You Can Dance fans, and Producers, Because they Canceled Season 17 of America's Favorite Dance Show, which I was Mad about that and Covid 19 Pandemic is the main reason why. I hope So You Think You Can Dance Season 17 will be back this year in 2021. I hope that Jarrod Paulson wins So You Think You Can Dance Season 17 this year in 2021.
         Also, I will be a Writer and to be on Television to let others know My Situation and My Uniqueness, so others will understand who I am as a special human being that I am. I'm very creative with great ideas. I have to keep believing in Myself and I can do anything from Drawing to making music, from Making videos for My YouTube Channel to Writing on Vocal. No matter what My Talent is and what My skills are. I'm going all the way to achieve my goals like 2021. I can clown around as much as I can, but not all the time.
        I can listen to Pop music to Dance music go together to make it My Vibe. I'm looking forward to listening to new music from Rhianna and I hope that Carrie Underwood Collaborate with Other Hip hop Artists, like Nicki Minaj, Busta Rhymes, Da Baby, and of course Cardi B. I'm dying to Collaborate with Flo Rida and Mr. Worldwide himself, Pitbull. I would love to go to Vanilla Ice and Sir Mix a Lot Concert at the Clay County Agricultural Fair this year. Let's hope that Covid 19 won't mess around again like it did last year in 2020.
         I fought My way out of 2020 and I'm doing something to impress others with courtesy and respect this year in 2021. I love to give as much as I receive. We know that 2021 will bring us happiness and excitement like gummy bears bouncing to jump for joy.
          I survived this Covid 19 Pandemic and I was quarantined through this tough time, which I cannot believe Covid 19 was impacting this World and so many people lose their lives, Employment loss, Economic problems, Tons of Protests all over this nation and around the world.
         I cannot believe I'll be the big thirty-six years old this year in 2021, but still Young at heart. Time is flying pretty fast and furious.
Thank you and We'll see each other later!!
Let's s party like it's 1999 like what the artist better known as Prince sang that song back in 1984, but get ready for this year in 2021 to make it a lot better, than last year in 2020.
Let 2021 be the best year ever and Let's have some fun!!
Covid 19 Better Leave us alone and don't come back ever again, Do you understand?
I Love you so much and We are ready to Party like Rockstar.
Dude!!
Sincerely,
Nickzter

Nicholas Rivera
Hi,My name is Nicholas Rivera and I'm 35 years old from Jacksonville,Florida.My hometown is Miami,Florida.My birthday is February 5th,1985.I Graduated from High School on June 11,2003.I Love Rainbows and I'm very Creative with Great ideas.
See all posts by Nicholas Rivera →