Something Beautiful
Excerpts from Tao Te Ching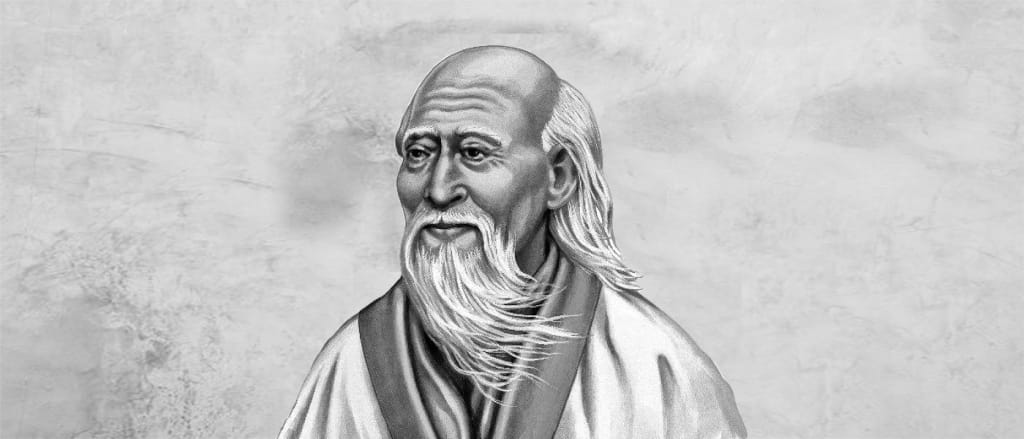 LAO-TSE
The author of the famous fourth-century book Tao Te Ching was an ancient Chinese legendary philosopher. He was highly influential at that time because of his spiritual knowledge and wisdom. Even the king at that time regarded him as his precious spiritual guide. His parents named him Le Aeir. But due to his Sufi nature and calm personality, he became famous with the name — Lao Tse, which means an old master.
Previously, he was an in-charge of the king's library. Once there was a war-like situation in the country, originated from the fight between the king and his brother on the high authority. The king was very upset, he rushed towards Lao and asked him for a devoted pray, but Lao refused as he was utterly against the war. The king was so furious, that he dismissed the Lao's position from the library.
One hundred and fifty years old Lao left that place cool-headed as he was not filled with worldly desires. When he entered another state, the in-charge of that state already knowing his wisdom, requested him to pile up his conscious thoughts in the form of a book. Lao agreed and he wrote a book in the form of 81 short passages with around 2500 words in a very poetic way in the Chinese language.
This book paves the path towards serenity as its a blend of resilience and remarkable wisdom. From the fourth century until now, this book is guiding the people who are interested in knowing the truth, the purpose, and what matters in life.
This book was named Tao Te Ching, meaning the way — the way of living life and the pattern of everything that exists. Every passage of this book is directed towards a deep aspect of life. It emphasizes nature with fellow-feeling, empathy, compassion, and unites them with the cosmic ingredients of faith, which allow greater significance to be achieved.
So, what is the meaning of Tao? Here are some definitions from the lexis
"The course of life and its relation to eternal truth."

"The unconditional and unknowable source and guiding principle of all reality or the art or skill of doing something in harmony with the essential nature of the thing."
Some associate it with God, others with nature. Below given is my favorite passage from this legendary book.
"When a man is alive, he is soft and supple.

When he dies, the body becomes hard and stiff.

When a plant is alive, it is soft and flexible.

When it is dead, it becomes dry and brittle.

Therefore, hard and rigid shall lead to death.

Soft and gentle shall lead to life.

Thus, a strong army with rigid force shall not win.

A thick and big tree will be cut down for its use.

The big and strong will take an inferior position.

The soft and gentle will take superior position."
If we want to be alive, we need to be flexible, not just in terms of our body but in terms of our beliefs. Be ready for change because why not? We are human beings. Our body changes with time so why not our beliefs? We should try to be as soft as possible because we are a companion of life and not a companion of death.
It is a well-known fact that successful people are flexible thinkers. They are able to shift their thought and action according to the change in the directions of circumstances.
The lessons of Tao are quite simple but require a bit of endeavor to practice. Furthermore, the spiritual path guided by Tao is actually the common recipe for basic life. Spiritual evolution must intensify and explore the genuineness in order for a person to achieve the goal of wholeness.
In everyday life, very few people are exceptionally violent, but we encounter many people who are emotionally aggressive. Many people get mad quickly and lose their minds when things don't go their way. The loss of ethereal qualities such as patience and calmness makes them low in emotional intelligence. This is the lethal origin of evil.
When your soul becomes the well-wisher of all humanity, and your mind is not volatile — here comes the true peace and true tranquillity. It does not rely on external factors to make us feel good internally. It is actually feasible. The mind that is no longer controlled by circumstance is a free mind. The free mind is a spirited mind.
However, do not forget the fact that this true peace is accomplished by our own cultivation, it is not a free flair.