Six Ways to Better Connect with Yourself
Finding the True You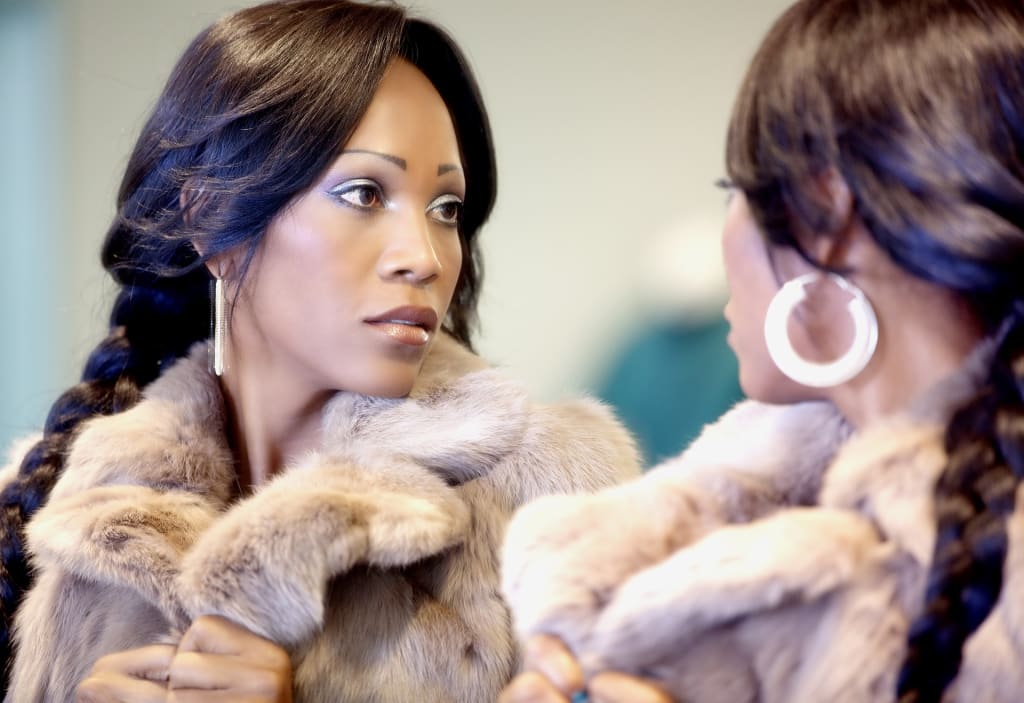 I just published a book on reconnecting with yourself (you can find the link to purchase it at the bottom of this article) that is meant to help readers find themselves again once they've gone off the path. Maybe you just went through a divorce or a career change and you feel like you're off kilter now. You can get balanced again, and there are a ton of things that can help.
The book, Reconnecting With Yourself, contains 25 tips on getting inside your mind and figuring out who you really are. This article is going to keep it down to six and doesn't contain any actual excerpts from the book. However, if you like what you read here, I would highly suggest getting a copy.
Start journaling or write some poetry.
Writing out your feelings, fears, and even your wishes is a great way to get them out of your head. When you write down your fears, hurts, and your negative feelings, you no longer have to think of them. If you already know that thoughts become things, you know that positive thinking is always better. By getting the bad out, you can make room to let more good in.
Once you get through the bad stuff you can start writing down the good stuff. Write down your hopes and dreams, even if they once seemed like they were lost. Find them again and set them in motion so that the true you can finally emerge.
Take photos (especially selfies).
Who do you see when you think of yourself? We often see someone very different than what we see in the mirror or even what other people see when they look at us. To get a better look at yourself you need to start taking some pictures, yes this includes selfies. The camera doesn't lie.
Post your selfies online. Sometimes just one kind comment on a photo can turn your whole day around and give you a much-needed boost of self-esteem.
Create a dream board.
Who do you want to be? Sometimes we get off the path, for one reason or another, and we forget the dreams we once had. When you're on the wrong path, it can put the rest of your life out of balance. The wrong career could spiral into living in the wrong town and getting in a relationship with the wrong person, and maybe even cause you to spend time with the wrong friends.
Fix it by starting a dream board or two. Create them using magazine and newspaper clippings and miscellaneous art supplies. Create visions of the career you want, the home you want, and even the relationship you want. Putting them into a collage starts the process of visualizing them into reality.
Craft or make art.
Crafting and creating art are great ways to give yourself some therapy and they can help you express feelings that you don't know how to express in any other way. A self-portrait will allow you to draw or paint yourself the way you see yourself. Then do another with a mirror reflection of how you really look.
You can also make collage art that works much like dream boards. Create pictures that express feelings, fears, or anything you need to express. You can learn a lot about yourself from some mixed-media collage work.
Decorate yourself or your home.
Does your home reflect who you are? Do you feel at home when you're sitting in your living room or in your dining room? If not, maybe it's time for some redecorating.
You can also give yourself a nice makeover that can help you feel connected again. Try a new look, get a different haircut, try wearing a skirt instead of jeans, or just take a spa day to revive and pamper yourself. Relaxation and self-esteem are both great ways to help you feel like you again.
Sing and dance (or learn to play an instrument).
Even if you're not normally a singer or a dancer, give it a try. Belting out a song or dancing around like you're as free as a bird can help you release your inhibitions and give you a chance to let go of stress or the fear you're feeling. How can you be scared of the future when you're dancing to some Lady Gaga?
You could also learn to play an instrument. Studies have shown that people who know how to play an instrument are smarter. Why not delve deeper into your smarts and learn how to be musical? You may discover a rock star inside of you.