Seven Ways To Boost Your Confidence
Feel Good Now!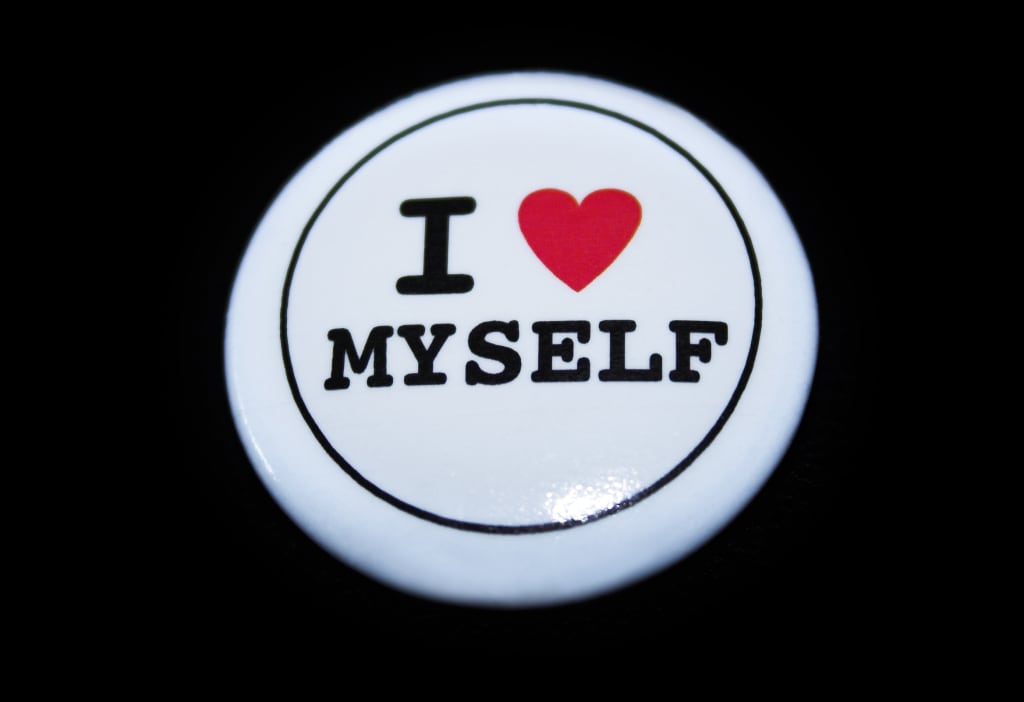 How do you feel about yourself? Self-esteem and self-confidence are two things that can make or break a person. We begin developing our self-esteem when we are young. Self-esteem has a lot to do with how others feel about us too, which is sometimes unfortunate. That being said, not only is it important to work on your own self-esteem and self-confidence, but you should also help build the self-esteem of the people that are part of your life. Nothing can make you feel better about yourself than helping someone else feel better about themselves!
The first step to feeling better about yourself is to accept and love who you are. Reflect on your good attributes, both internal and external. Forget about the negative and only focus on the positive. Write down a list of all of the positive things you see in yourself, inside. Here is an example list of inner positivity:
Loving
Open minded
Dreamer
Hopeful
Creative
Positive
Then look at yourself in the mirror and pick out the positive things about your external persona, your body, and your looks. These are the things that people see first when they look at us before they get to know us.
Here is an example list of outer positivity:
Always smiling
Mysterious eyes
Fit
Shiny hair
Cute haircut
These lists will allow you the ability to reflect on all of the positive attributes that you have. When you are able to see the positive things about yourself you will find it easier to exude that positivity. When positivity is radiating from you, it will begin to rub off on the people around you too. This is also how you will learn to love yourself, by seeing all the wonderful things about yourself!
Come up with a positive mantra that can help you at the beginning of each day, so that you will remember how confident you are. Say it when you first wake up in the morning, and then say it again the first time you look in the mirror. Repeat it any time you start to feel any negative thoughts creep in, or when you start to feel your self-esteem wavering.
"I radiate positivity"
"I am beautiful on the inside and the outside."
Use the following five tips to boost your confidence NOW and have a happy day! It doesn't need to be a struggle to feel good about YOU!
Get a Haircut
Sometimes just having a new look can make you feel worlds different. Get a fun haircut, or change your hair color. Even just going to the salon for a professional looking style can help to boost your confidence for miles. Do something fun with it- go from long to short, or get an interesting cut that will get people talking. If the warm months are on their way try getting some blond highlights to get ready for the sunshine. A new look can equal a new you!
Get a Makeover
Want more than a new hair-do? Get a full-blown makeover. If you're a guy, get a professional shave done and a facial (yes, guys get them too). Ladies- get a facial and have a pro do your makeup for you. For an extra special boost- get a manicure, and if it's sandal season get a pedicure too!
Buy Some New Clothes
New clothes can make you feel all the more stylish, which will be another boost in that old flattened confidence. Buy something fun or flashy to wear out on a night on the town. Pick something that is cut to accentuate your positives. Dream big and let money not be an object on just one new outfit that will make you look like a movie star! What movie star doesn't have confidence? And what guy can't use a new suit?
Adopt a New Diet
Eat a salad for lunch today. It will give you the nutrients you need for a boost in energy and it won't add any fat to your thighs. You will get filled up but still feel good about yourself because you won't get all bloated like you do when you eat those greasy fries and burgers. Eat carrot sticks for a snack instead of potato chips, and try skipping red meat, bread, and pasta for dinner just this once. Opt for brown rice, chicken, and some broccoli instead!
Start a Fitness Routine
Start a routine of walking one mile every other day, or take a walk around the mall on your lunch break. Any little bit of fitness you can add to your daily routine will help you get fit, which will help your feel better and will help boost your confidence. Not only that, but you will be healthier for it also.
Learn Something New
Intelligence helps us feel better about ourselves too- take some time to learn something new, anything. Take a cooking class to be more confident in the kitchen. Take a typing or computer, class to feel more confident at work. Take an art class to embrace your creative side and feel more confident about expressing yourself!
Make One of Your Dreams Come True
It doesn't matter how big or little the dream is, just pick one and make it come true. You'll feel like you've accomplished something huge and you'll be smiling for the rest of the day. That smile will boost your confidence and it will make the people around you smile too!