Sacral Chakra and Emotional Health Crystals and Gemstones—Get to the Point, Grimoire
A Reference List of the Metaphysical/Spiritual Properties of Sacral Chakra Stones and Crystals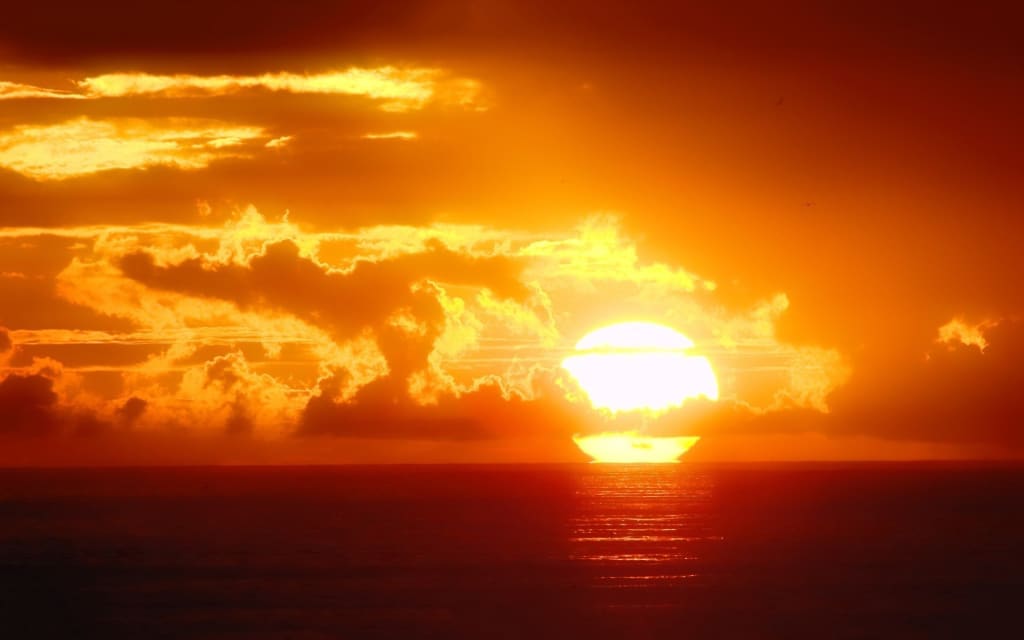 You know what your sacral chakra is. You know how it helps your emotional health. You want tools to help you. I got you.
Disclaimer: I don't own any of the images.
Carnelian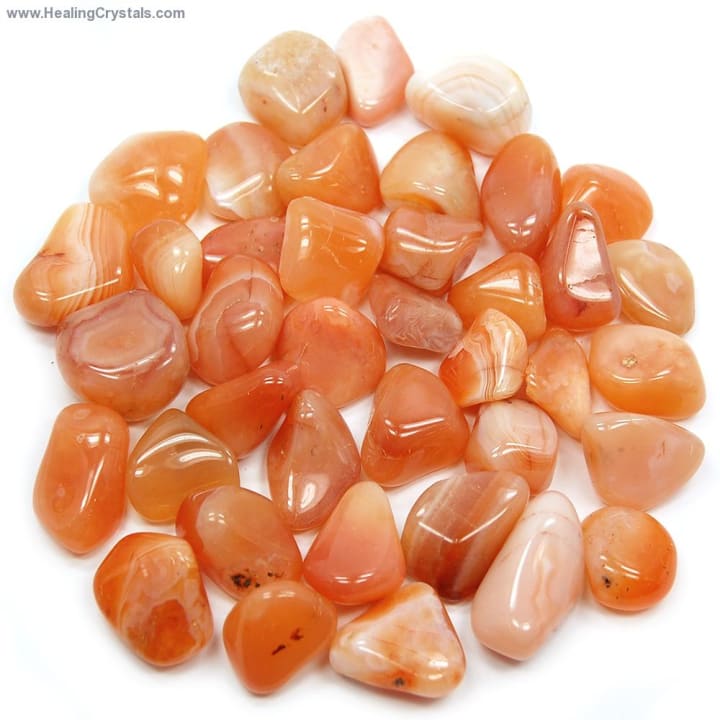 Linked to: 6, Taurus, Cancer, Leo, Scorpio, Sun, Egypt
Metaphysical Properties: Helps with soul journey work, protective powers for one's afterlife, stabilizes, anchors one to present reality, cleansing, calms mind while meditating, promotes creativity and abundance, grounding.
Physical/Emotional/Mental Properties: Calms anger/jealousy, helps metabolism and concentration, helps one overcome abuse and trauma, removes the fear of death, helps kidneys and headaches, boosts positive mindset, motivates business ventures and promotes business success.
Yellow Topaz
Linked to: Sagittarius, Leo, Sun, Jupiter, (also helps solar plexus chakra)
Metaphysical Properties: encourages trust in the universe, teaches one to "be" rather than to "do", recharges/aligns meridians, sheds light on one's life path, affirms love and good fortune, helps with manifestation and visualization.
Physical/Emotional/Mental Properties: Boosts honesty, problem solving, emotional support, calms nerves, helps metabolism and vision, helps find abundance (improving resourcefulness), boosts general health.
Fire Opal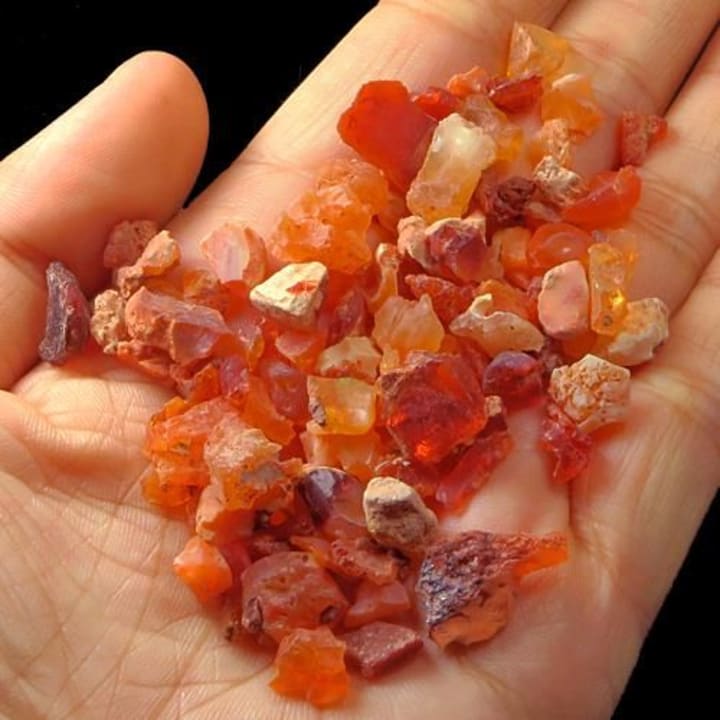 Linked to: 9, Cancer, Leo, Libra, Sagittarius
Metaphysical Properties: enhances personal power, revitalizes, protects against danger, amplifies energy, helps with transitions in life, enhances cosmic consciousness, grants wearer metaphysical understanding and mystic visions, shields from psychic danger, amplifies thoughts and feelings (to the telepathic level), heals the earth's energy field through energizing and stabilizing.
Physical/Emotional/Mental Properties: boosts hope for abundance (specifically financially), helps one cope with change and letting go of the past, releases mental/creative blocks, releases grief, encourages sexuality, intensifies orgasm, reinforces healthy relationships, helps end abusive relationships, improves self-worth, strengthens intuition and memory, regulates insulin, helps with PMS, attracts healing affects of earth healing.
Orange Calcite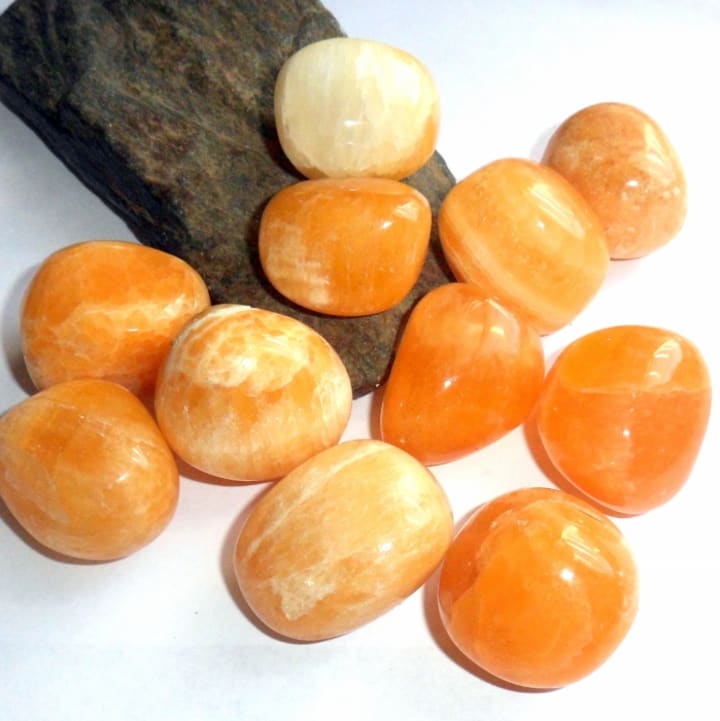 Linked to: 8, Cancer, Sun
Metaphysical Properties: Energizes/cleanses/balances wearer, removes karmic hooks and bad memories, amplifies higher awareness and metaphysical abilities.
Physical/Emotional/Mental: Encourages emotional balance, removes fear, helps conquer depression, encourages aspirations, discourages laziness and emotional stress, improves immune system, promotes emotional intelligence and optimism.
Emerald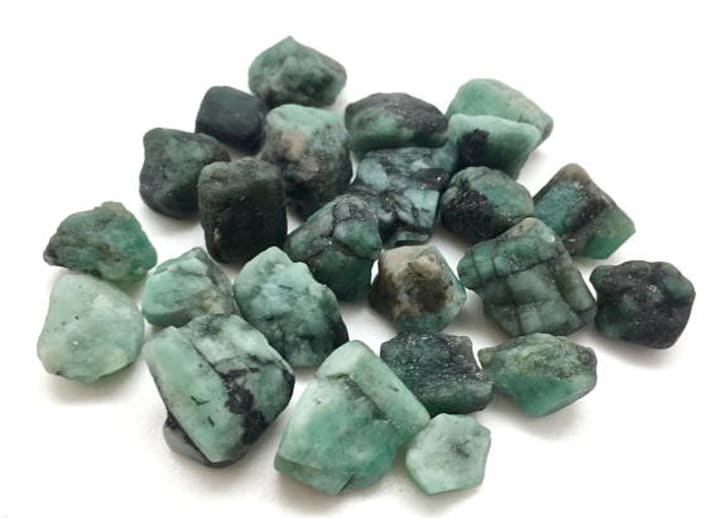 Linked to: 4, Aries, Taurus, Gemini, Venus, (also supports heart chakra)
Metaphysical Properties: Calms overactive sacral chakra, exorcises (personal) demons, protection from enchantment, enhances magical abilities when worn on left arm.
Physical/Emotional/Mental Properties: Mental clarity, improves romantic relationships, enhances unity and unconditional love, aids with partnerships and friendships, helps with self-expression, patience, detoxification, diabetes.
(This stone can be overstimulating; don't wear for too long.)
Aquamarine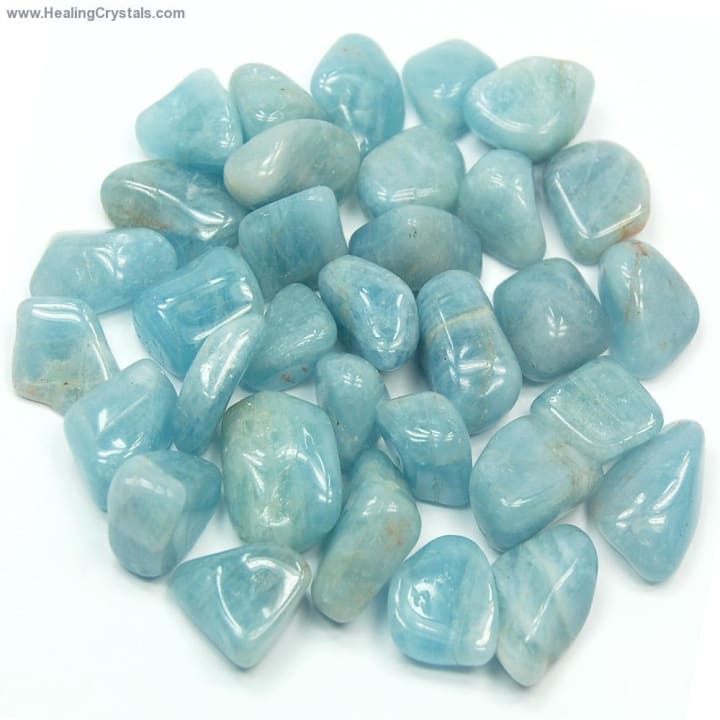 Linked to: 1, Aries, Gemini, Pisces, Moon
Metaphysical Properties: shields from danger afflicted by darkness, shields aura, invokes high states of consciousness during meditation, improves empathy.
Physical/Emotional/Mental Properties: Decreases stress, intuition, hormones, be rid of self-defeating behaviors, helps with closure, clarifies perception, helps immune system, helpful with self-reflection.
Golden Tiger's Eye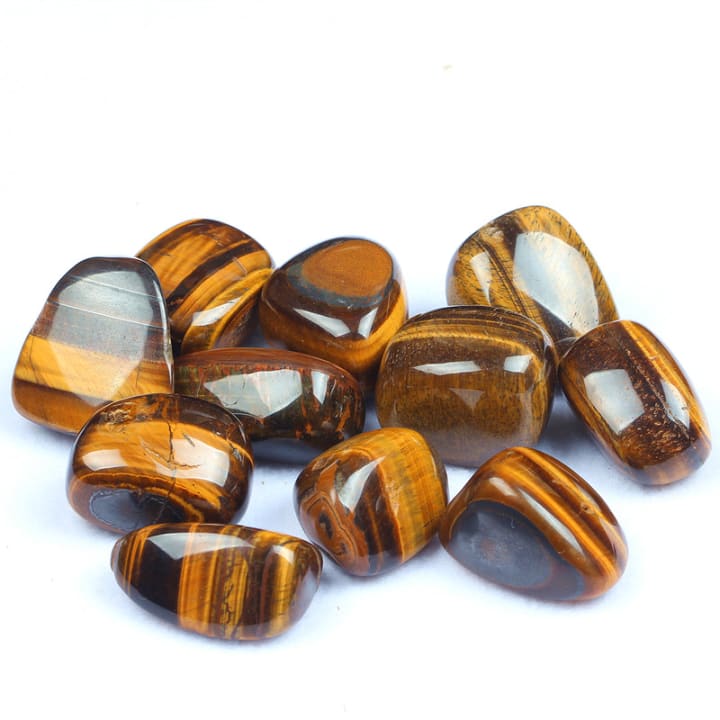 Linked to: 4, Leo, Capricorn, Sun, (also linked to solar plexus chakra)
Metaphysical Properties: Protection, harnesses energy of the sun, heightens vibration, draws helpful spiritual energy downward to earth.
Physical/Emotional/Mental Properties: Heals mental disease, helps those with personality disorders, addresses harsh self-criticism, unblocks creativity, retains one's focus, helps one be more assertive, increases comfort of physical body, encourages confidence in talents, transforms faults into strengths, helps addictive personalities, helps one's personal integrity.
Stores that have Tiger's Eye items for you:
You're welcome.
Want to add stones? Have an item you want displayed?
Find me on Twitter: @Authentikei